The good news ,at the press conference is wife wasn't by his side.    When Tammy Wynette sang " stand by your man"  I'm not sure she meant stand by this idiot who tweeted pictures of his snitchzel.
There aren't any words……
But you knew there was smoke when he said someone hacked into his account.
My friends in New York say the 46 year old Congressman is very effective and very intelligent.    The Brooklyn native will be pressured to step down, but he plans to fight.      He also planned to run for Mayor of New York…. Who knows?   I don't know why(men) we feel to send pictures of our body parts.   Our daughters, girlfriends, wives tell us  they dont find pictures our body parts attractive    But our braincells…… ( In a Bullwinkle voice) hey, I got this camera phone…….  duh, I think I will take off my shirt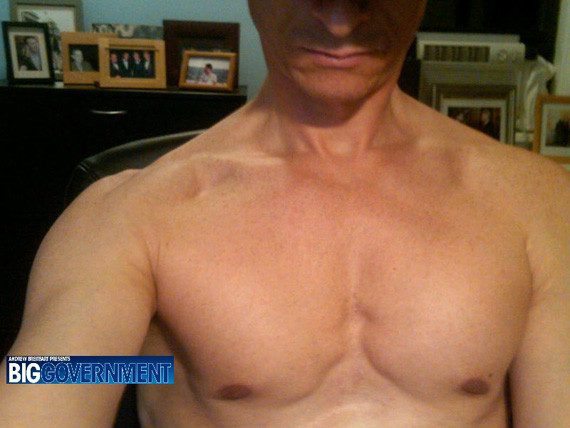 and tweet this picture to my hott freinds.
Isn't that a  picture of Aunt Peggy behind you?
Congressman Weiner will be getting a thank you bouquet from Arnold Swartzenegger any moment now.