By CityFella,
With Nene in New York preparing for her Broadway debut.  There is calm in the ATL, with relatively little drama.
With one exception, Patrica (Peter) Thomas is trying to stir up some dust.  Who knew he had legs like that?
We'll get back to Patrica later.
---
Buckhead resident Phaedra parks is making cookies with her son's.  She is also hemming and hawing about taking her sons to visit there father in prison.   She is making very trivial excuses why she isn't visiting him. Whether I take him, her oldest son Ayden or not, someone is going to be unhappy. Ayden may resent me for bringing him or not bringing him. It's a no-win situation."  "He's is at a place that doesn't have a nursery"  and if he goes the the restroom etc.    Get a grip Phaedra its a prison not a mall.  It has a park!
---
Monster Joyce is throwing a housewarming, she has personally invited Todd.  Todd needs a drink before the festivities.   At the dinner, Monster apologized to Todd.  She has made mean and nasty comments about his family.  Todd's mother Sharon, died late last year.
"If I said something to offend you or your mother, I am sorry," "And anything I've said against your mother, it was something someone told me. It was nothing I had ever made up. My biggest problem was repeating someone had told me. You should not do that. Because I'm a better person than that."   
The apology was like tossing a cup of gasoline unto a raging fire.   Todd wasn't feeling it.
Kandi attempted to brighten the moment by announcing , Todd's show was picked up for second season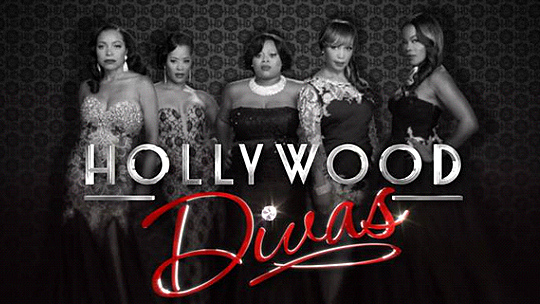 the crowd responded with a what evah applause.   Kandi went on to say that she would move out to LA a few months.  Clearly this was a real surprise, especially to her daughter Riley.
---
Cynthia and Patrica (Peter) is closing down Bar One, and moving it  Downtown
The New Bar One Location
Patrica doesn't have the best track record and fan's remember he agreed to consult his wife before expenditures. (Code word -her Money) . As they arrive at the new place, Peter takes Cynthia next door to show her the space he's leasing for a coffee shop. He'd never mentioned it to her, and only says it "happened fast."   He leased it already $1200 a month and its gonna be a coffee shop with his name"Peter's Brew" on it AND he has a partner!   Shucky, Ducky, Ducky, and SURPRISE, SURPRISE, SURPRISE.
You can see the shock on Cynthia face and before she could really get into him, he is rescued by a Prison phone call.
Its Apollo…… who can forget Apollo.   He's been in da big house for six weeks and he misses his chillen. Other family members have visited, he says he brother has tried to bring the kids but Phaedra wont let him. Phaedra claims that she simply can't just take her children to visit because there are rules.
Hey Phaedra These are The Rules
Be Prepared
You should be familiar with all visiting rules, regulations, and procedures before your visit.
Dress Code
Wear clothing that is appropriate for a large gathering of men, women, and young children. Wearing inappropriate clothing (such as provocative or revealing clothes) may result in your being denied visitation.
The following items are NOT permitted:
revealing shorts
sundresses
halter tops
bathing suits
see-through garments of any type
crop tops
low-cut blouses or dresses
leotards
spandex
miniskirts
backless tops
hats or caps
sleeveless garments
skirts two inches or more above the knee
dresses or skirts with a high-cut split in the back, front, or side
clothing that looks like inmate clothing (khaki or green military-type clothing)
Visiting Duration
By law, an inmate gets at least four hours of visiting time per month but usually the prison can provide more. However, the Warden can restrict the length of visits or the number of people who can visit at once, to avoid overcrowding in the visiting room.
General Behavior
Because many people are usually visiting, it is important visits are quiet, orderly, and dignified. The visiting room officer can require you to leave if either you or the inmate is not acting appropriately.
Physical Contact
In most cases, handshakes, hugs, and kisses (in good taste) are allowed at the beginning and end of a visit. Staff may limit contact for security reasons (to prevent people from trying to introduce contraband) and to keep the visiting area orderly. The Federal Bureau of Prisons does not permit conjugal visits.
Note:  A child under 16 must have the approval of a parent or guardian approve their placement on the visiting list.
Perhaps Patrica/Peter was trying to avoid his wife, but he seemed happy to talk/gossip. He  asks Apollo if he is aware that Phaedra filed for divorce.   Cynthia already burned by Apollo's Chocolate mystery decided to stay quiet this time.
---
Phaedra was the lone housewife who called Nene and wished her well.   No one flew to see her on opening night.  Perhaps, she forgot to mail those tickets promised to the ladies.
No backstage visits, Nene….
The ladies show up for Kenya Moore's screening of her sitcom pilot "Life Twirls On."  Kenya went all out ,creating a  a wedding theme including a cake ,harpists, dancers, rice, custom drinks make for each the women)
Then Kenya shows up in a wedding dress
.
"This is like the Twilight Zone,"Porsha
Cynthia "Is there an African prince somewhere?
Demetria was at the party, you remember Demetria, will you remember her two years from now, how about one year?
The screening was a hit and ladies had a good time ."Girls who … would never be in the same room together are laughing and having fun," Kenya Moore reflects in the end. "It's just a testament to forgiveness."
Hold on to the dream Kenya. The Reunion shoot is only 12 hours.
---
Last Week Claudia Played Mean Housewife, and Went After Nene
https://sacratomatovillepost.com/2015/04/12/rhoa-season-7-episode-21-chasing-nay-nay/