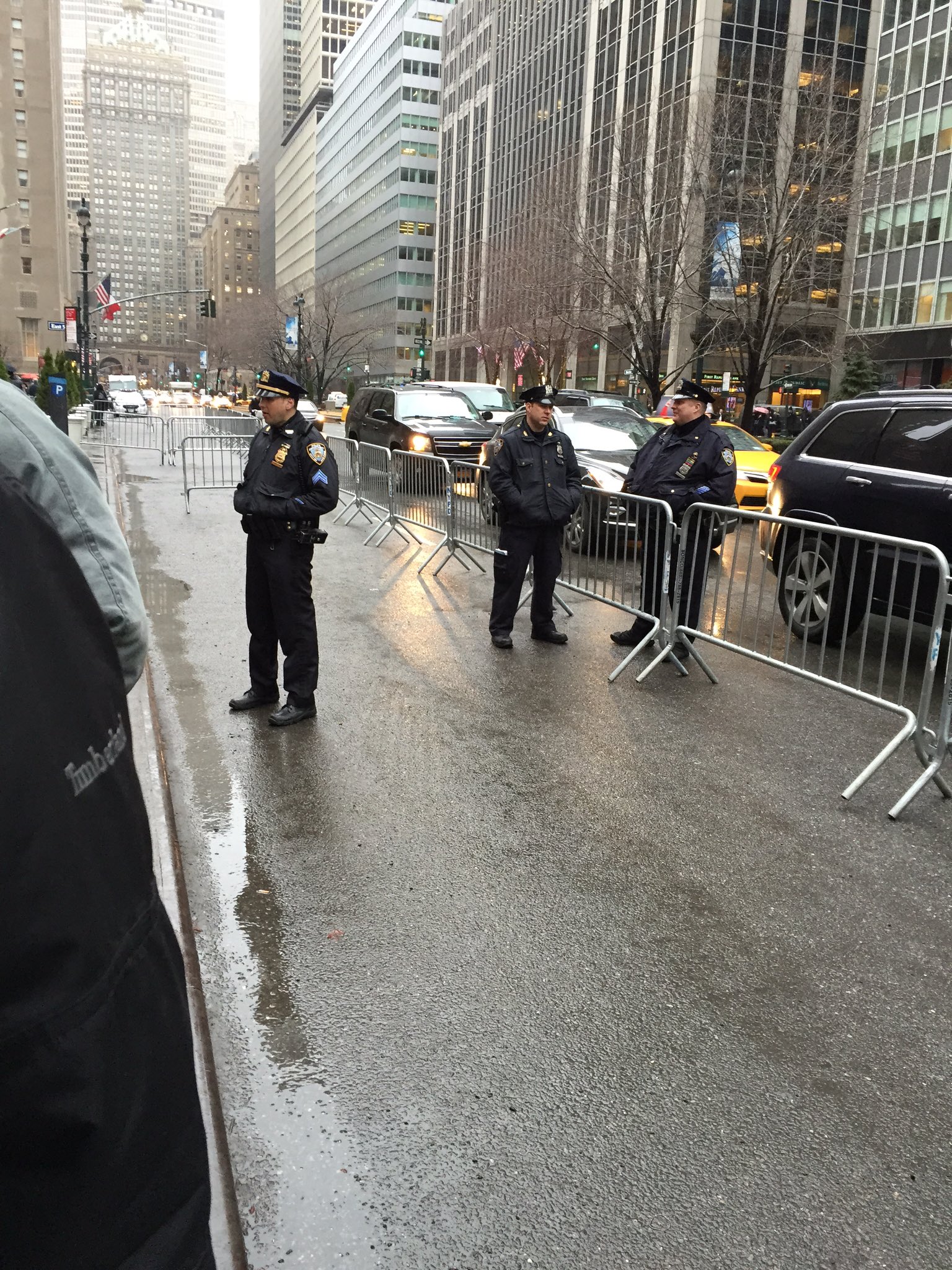 Photo: Glenn Schuck
Former New York Mayor Rudy Giuliani was outraged! He accused her of using the platform to attack Police officers.  Others said her SuperBowl performance that paid tribute to the Black Panthers was race-bating.
An unnamed group using Eventbrite  a website where anyone with a working email address can create a meetup encouraged people who where offended by her performance to gather outside  the National Football League headquarters on Park Ave in New York at  8am Tuesday.
The New York Post said:  Roughly five anti-Beyonce protesters arrived in total, including Ariel Kohane — whose sign was destroyed in the rain because he forgot to laminated it.
"Beyonce is racist and is fueling hate. She is promoting violence against police," he said of the singer's nod to the Black Lives Matter movement during the performance.
Roughly 30 other people were there to support Beyonce
The Power of Social Media?
Perhaps it was due her celebrity. How did an unnamed organizer generate so much national press?
From the Daily Breast :
The Guardian called the original organizer "the group behind an 'Anti-Beyoncé Protest Rally.'" The Washington Post called the page's creator "an unidentified group… planning to protest against the pop superstar."
There is no proof, however, that the "group" behind the protest exists.
If this is an organization—and not a single person who filled out a free, online form—it's not a very organized one. The protest's Eventbrite creator didn't have a name, Facebook page, or Twitter account until a day after national news coverage came pouring in. The unnamed organizer eventually renamed the group "Proud of the Blues" on Thursday, two days after the event was supposed to happen, with an accompanying Twitter account and Facebook page that had collected just 19 likes 24 hours after The New York Daily Newsposted the first national news story about the event.
Over the weekend, Proud of the Blues created a WordPress page that lived under the domain name POTB.cf. The .cf suffix is a domain extension assigned to the Central African Republic, where domains can be registered for free. No working email address, credit card information, or other real-life identifiers are required to sign up for a .cf extension.
Repeated requests for comment sent to Proud of the Blues' Twitter account, Facebook account, and Eventbrite account have gone unanswered since Friday. (There is no direct contact information available for any of the accounts.)
The protest has certainly taken on a life of its own since the Daily News wrote its initial story on Wednesday morning. Two separate Eventbrite counter-protest events have been created since the event's existence created a firestorm. One, dubbed Pro-Beyoncé Protest Rally, is linked to by the Proud of the Blues protest.
Even if Proud the Blues isn't an actual organization, it seems to have spawned a very real response.
The Daily Beast spoke with Black Girl Rising, the group behind the anti-anti-Beyoncé protest rally that was not linked to by Proud of the Blues. On their Eventbrite page they encouraged attendees to "dress in your 'Formation' video/Super Bowl performance-inspired gear and make this a moment a joyous one!" The group wrote that this was not just a response to an attack on Beyoncé and the Black Panther movement, but also an "excuse to celebrate a very awesome song and #BlackGirlMagic moment."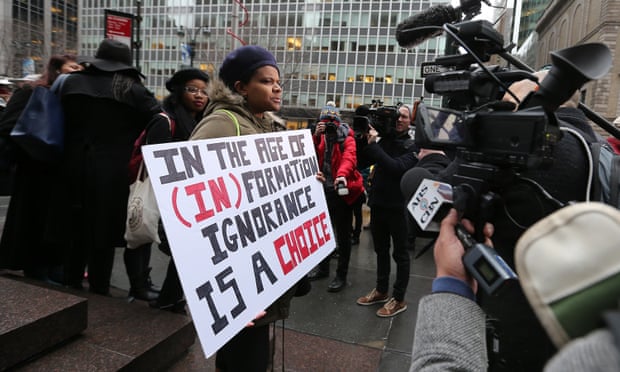 Mela Machinko, one of Black Girl Rising's co-creators, explained that the group is a "collective" that formed after they'd read the slew of articles that popped up five days ago detailing Proud of the Blues' Eventbrite announcement. Though they've been thrilled by the positive response they've gotten on social media and in the press, they declined to say how many people they expected would be attending tomorrow to dodge the spies allegedly working under the direction of Proud of the Blues.
"They have infiltrated our communications," Mary Pryor, another co-creator, said. "They're watching us on social media. So, unfortunately, we're paying attention to what they're doing just like they are with us. We're keeping certain things privatized until they happen. We're not even releasing additional details on our location and it might change tomorrow. That's how we have to operate."
Pryor said they had received anonymous and cloaked emails with names like "bluesoldier@ymail" and "hereforthepolice@anyomous.com" which suggested some attempt at subterfuge or at least a dedicated, organized effort to suss out their planned actions.
When presented with the idea that the original protest was set up by a single troll, Machinko said that regardless, tomorrow's counter-protest represents "a great opportunity for a peaceful, joyful affirmation of Beyonce's message. Even if he doesn't show up, we'll just become a 'Formation' celebration."
The Facebook and Twitter accounts for Proud of the Blues have taken a notably pro-Donald Trump stance in recent days. At 6:32 a.m. New York time on Monday, the userposted "Take back our country! USA #MakeAmericaGreatAgain #Trump2016 #Trump #AllLivesMatter #BlueLivesMatter #BoycottBeyonce" to the @ProudOfTheBlues Twitter account.
Proud of the Blues is advertising a new rally called "Anti-Refugees Protest Rally." It's set to take place on March 1 in Los Angeles, almost 3,000 miles from Tuesday's protest in Manhattan.