Maria Bamford's strange sitcom is like being hit by a hurricane: it's got talking dogs, claymation songs about semen and issues coming out of its ears. It's exhausting … but stick with it and you'll be rewarded in spades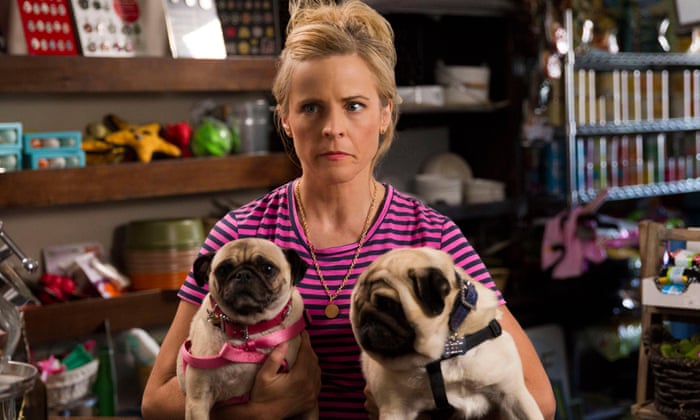 By:Stuart Heritage/UK Guardian
For a while there, Netflix seemed to be going off the boil. Returning favorites like House of Cards and Daredevil came back weaker than ever, and new shows like Flaked, The Ranch and The Characters all slumped on to the platform DOA. The freewheeling spirit of adventure that characterized the early days of Netflix original programming had all but died.
Then came Lady Dynamite.
Lady Dynamite has single-handedly restored my faith in Netflix. It's a malfunctioning scattergun of a series that gathers up some of television's most well-worn tropes – Louie-style autobiographical comedy, Lost-style flashbacks, a Master of None-style obsession with of-the-moment social issues – and crams them all into a log chipper. The resulting show is genuinely like nothing I've seen before. It is terrific.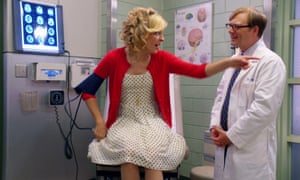 The series roughly follows the trajectory of its star Maria Bamford's life, telling the story of her real-life breakdown over the course of three timelines. The bulk of Lady Dynamite takes place in the now, following Bamford's semi-confident attempts to resurrect her career in a manner that preserves her mental health. But each episode is also studded with flashbacks to both her frenzied pre-breakdown success as a spokesperson for a discount megastore (mimicking Bamford's real experience as the star of Target's decidedly iffy "Crazy lady" commercials), and her immediately post-breakdown life with her parents in Minnesota.
None of which sounds particularly side-splitting, admittedly. And yet Lady Dynamite thrusts along at such an almighty crack that you end up being swept along by it. Jokes are piled up on top of jokes so haphazardly that the thing can barely even sustain itself. The third episode, for instance, is a giddy rumination on race that ends up with Mira Sorvino playing three or four concurrent roles and Bamford riding off on a garbage truck boasting that she's fixed all racism for ever. There are talking dogs. There are claymation songs about semen. There are multiple characters named Karen Grisham. No television convention is left unmolested. It is, in short, exhausting to watch.
And this is what makes Lady Dynamite such a pleasure. The show itself was created by Mitch Hurwitz from Arrested Development and Pam Brady from offbeat classics like Hot Rod and Hamlet 2, and it feels like the perfect hybrid of their worldviews; like the intricate free-for-all of Arrested Development given an absurdist sheen and ramped up into overdrive.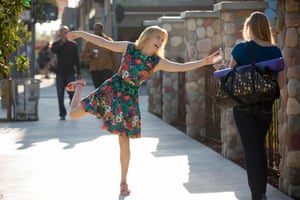 But the true voice of Lady Dynamite is Maria Bamford herself. The tone of the programmed is the perfect approximation of her standup, which flits dizzyingly from subject to subject without pause, often starting with tense descriptions of her mental-health issues before careering off into a kaleidoscopic nightmare of free-associated thoughts and abstract voices. The first time you encounter Bamford's comedy, you feel as if you've been hit by a hurricane. But those who stick with it, those who can somehow tap into this beautiful well of delirium, will be rewarded in spades. Stephen Colbert recently called Maria Bamford his favorite comedian, and it's hard to deny that he has a point.
The world is a better place for having Lady Dynamite in it. Plainly, it isn't for everyone. This is not a series with mass appeal. But it's so completely singular that, if you even fall in line with it for a few minutes, you'll end up clutching it to your heart for ever. People will be talking about this show 50 years from now. It is spectacular. I just wish it wasn't so difficult to describe.