I found Model Behavior a bit frustrating from nearly beginning to end. There may have been editing problems, But there were more than couple of scenes didn't make any sense other scenarios that didn't jive..
I say nearly because of ….
 Porsha is babysitting  Phaedra's super intelligent boys Aiden and Dillon.  The two suffer no fools and they are very outspoken. At one point a frustrated Porsha tells Dillon the youngest of the two "you really have to trust me!" Dillon, not missing a beat 'I DON'T TRUST YOU!   Porsha ,who gives us one nearly every week (remember last weeks ,what? 45 days is about three weeks!) didn't disappoint last night.
At one point,the two boys are fighting over a remote. Porsha said! ( I know your reaction was the same as mine! ) Violence IS NOT THE ANSWER!  Coming from the queen of the smack down, currently in anger management. (It just might be working)   There was a lesson learned for Porsha, who was considering having a child on her own but Aiden and Dillion made her rethink her position.,perhaps  two parents are better than one.
More Porsha
Porsha has been dating an old boyfriend Todd, and invites him for dinner at mom's house.  Everybody is there (No pressure) mama, sister and brother. (did we know Porsha had a brother?)    Todd is super quiet, which isn't lost on sis.  Todd nervously giggles as three sets of eyeballs are on him. (No pressure at tall)  They grill him like a porterhouse steak and onions.    They learn he has an 16 and a 14 year old and that its possible, it could be,  he may be open to having kids.   He seals the deal by saying he loves Porsha.  Porsha squeals.
Next we see Sheree's handsome son Kairo, in his first model shoot.  After a few shots Sheree's ex and Kairo's dad Bob Whitfield appears, why?   In the first shot, Bob is dry, in the next he is perspiring so much he could solve California's drought. Hello? Bravo?  Bob seems surprised by the photo shoot? huh?  How did he get the address? Moving on.     Sheree invites RHOA resident model and agent Cynthia Bailey and suggests her son appear during New York's Fashion Week, considered to be the Academy Awards for models. Cynthia's expression said it all.
Speaking of Cynthia, her offer on the big house by the lake, with the nice bathtub was accepted.  She will be soon be an SLLL (Single Lady Livin Large)  That's all.
We want Kenya Moore to find a man, to love.  Her on off, mythical relationships has been a part of the her story line since she's been on the show.   Kenya is beautiful smart and very manipulative .  The relationship with big wheel riding Matt seemed genuine last season
The scene begin with us seeing the aftermath of Matt's anger.  Three large panes of glass large enough for Bob Whitfield to climb through.  Kenya lives in the woods, who would leave those openings?  If your Kenya, it is for validation of what a mean horrible man boy Matt is.  However, what does that say about you?
She calls her dad in Texas, she wants him to talk to Matt.   She fly's her dad out to Atlanta. The windows on the garage are still broken.
Matt agrees to meet Dad and then is a no show.  Kenya says he sent her 17 text messages. Based on what we know from the last two episodes,one wonders if he told her he wasn't coming in one of those texts.   When Matt finally arrives, pop's becomes Dr Phil with an edge,  he knows his daughter. At at the end of the session he tells Matt he can either accept Kenya for who she is now, or he can walk out of the door and not look back.
Big Wheel Keeps on Turnin…….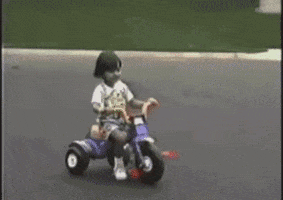 Keeping it Professional
Its time for another meeting at the Kandi Factory.  First up ,on the agenda is the Status of the "Old Lady Restaurant"  Todd looks at the sky, Kandi is clearly done,next.  Kandi's cell phone rings in this important meeting.  Its Phaedra, who wants to meet with Kandi, with the phone call over. The meeting becomes about Phaedra, its been awhile since the two have met. The rest of this segment is mostly about trashing Phaedra.
Meanwhile, across town, in Phaedra's office. We have a lady, (turns out to be Drama, Drama's mother).  The reception person, announces her arrival to Phaedra without pausing  walks her to Phaedra's office (which seems odd) what if Phaedra needed a minute?  The lady enters the office as Phaedra is folding a thin sheet of paper.  It all seems contrived. Drama's mom is concerned how her son is being portrayed as a psycho.  Phaedra agrees its sad and overblown yet Phaedra reportedly has a full time body guard.
Good Friends should never be on a the same
Reality Show
If you google Kandi Burruss and Phaedra Parks you'll find many happy pictures of two  smiling and laughing. The two have known each other decades.  But that was two seasons ago.
Kandi and Phaedra meet at a restaurant.  It's ice cold as the two meet with a faded Hello.   The ever cool looking Ms Parks was bothered by Mama/Monster Joyce comments about the hand grenade.  You remember, Monsters Joyce proudly repeating "He said he was going to blow you the fuck up"   But this time Kandi was cocked and loaded.   Yall know somethings up when she doesn't order food.
We've seen this fight played out several times before, filled with tears. There is nothing new here.  On this day there aren't any tears*   At one point during the fight, Phaedra says maybe she loved Kandi more than she loved her husband Apollo. But Kandi is over it, there is nothing Phaedra can do or say.  Kandi thanked her for the invitation and wished Phaedra's family well and leaves.    Still the iron lady, I noticed some sadness in Phaedra* and quite possibly a tear.
CityFella
What are your thoughts of Kandi and Phaedra? Do you have side?
___________________
Last Week Sheree was beyond Shady She was just Nasty Nasty Nasty
https://sacratomatovillepost.com/2016/12/12/the-real-housewives-of-atlanta-s9-ep6-taste-like-trouble/
_____________________