Todd said " Drag her Porsha"
Porsha, missed an opportunity to drag Phaedra Parks ass across the stage out the building and down the block. It would have been sanctioned by Andy Cohen and all the housewives as Phaedra told the BIGGEST MOST HEINOUS LIE IN THE HISTORY OF ALL THE HOUSEWIVES FRANCHISES!
_______________
Now there have been various housewives lies about ,home ownership, random lies about people places and things, having cancer, and our favorite, fidelity. BUT, no one to my knowledge ,in any of the franchisees have told a lie that could not only damage their brand and reputation, but a lie that could send a housewife and her husband to jail.
_______________
Bravo made us wait for this drama. This all could have fit in a two part reunion, but four? Let's hope this isn't a trend. Having said that I enjoyed nearly every minute. I especially loved that they allowed us to follow the housewives behind the scenes.
Busted Bitch!
In part three, the world learned Phaedra was the source of the " Kandi and Todd planned to drug and kidnap, Porsha to have sex with her" Phaedra told Porsha, Kandi confirmed the story. Phaedra was also the source of the "Marvin" story. (Todd was telling random women in New York his name was Marvin) Phaedra was stoic as her girlfriend was falling apart. Well, seemingly falling apart, we saw the tissue, we didn't see the tears. Not lost on Kenya and Todd.
"You know damn well the day you told me that, two days before I sat with Kandi, you said she told you firsthand! Then two days ago we talked on the phone and you told me that she said it firsthand. Now, what I'm not gonna do is go back in text messages and reveal that, because we don't need no motherfucking receipts." (Porsha Williams)
(Porsha off the sofa)
Porsha, found a few tears and begged for her sister Lauren. Meanwhile, while she was waiting for her sis, Shamea comes in, not to tell her, she told her so about Phaedra, but basically she did just that (tell her so). Meanwhile her sister comes in and was genuinely surprised to here what Phaedra said.
Kandi, Cynthia, Sheree Todd and Andy (off the sofa)
Todd reminds his wife she's been vindicated. For Kandi the pain and the rage was there. She talks about people hash tagging #KandiAKABillCosby under her business' photos. Cynthia and Sheree are confused and in shock! Cynthia say's she has never seen anything like it! The three housewives talk in the ladies room, Andy joins them as to check the temperature, he is also in shock!
Kenya Please! (off the sofa)
Kenya is on the phone with her friends Brandon. She has never evah, liked Porsha and wanted a friendship with Phaedra until Phaedra turned. Now is off with their heads, she wants them both fired!
Phaedra (off the sofa)
Okay, I'm gonna give Phaedra one. While she is surrounded by emotional chaos ,caused by her, we see her calmly being groom. Bad and mean editing 3Bravo!.
Porsha (on the sofa)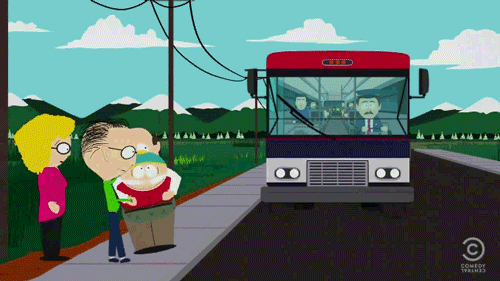 Her buddy, threw her under the bus and Phaedra, didn't look a bit more bothered, of course until she was busted. However, when Andy asked her why would she believe Kandi and Todd would drug her and take her back to their house? she replied, "this is what I was told"
But I don't have pity for Porsha. Phaedra supplied her with the bullets, but it was Porsha who pulled the trigger. She had ample opportunity to contact Kandi, a person she called a good friend, to verify the story. Porsha isn't dumb, anyone who has seen her on the Celebrity Apprentice can attest to that. So Porsha, your no innocent. Porsha, apologized to her old friend, but that fell on to closed ears. it was wayy too late!
Kandi, Cynthia, Kenya, Sheree and Todd (on the sofa)
There were few words. Kandi said she was numb. Kandi said she would have never done that to Phaedra. With regard to her ex employee Johnny, who's attorney is suing her for over $168,000. Kandi said, she wouldn't sit down on television and speak with Angela Stanton, the woman who wrote the tell-all book about Phaedra.
Phaedra could have let her faith allow her to come clean in her restoration services, but the holy and ghost wasn't with her. Phaedra had several opportunities in Hawaii to come clean, Phaedra enjoyed her Champagne instead.
Andy and Phaedra (on the sofa)
Andy gave Phaedra a lifeline. Phaedra pushed it away. " You know I made a rash decision." He asked Phaedra if she was mad at Kandi? She says no. At first it was something she was told. When Andy asked Porsha she say's Phaedra was adamant she understand she heard Kandi say she wanted to drug her firsthand. Then Phaedra changed,"I was repeating something. I shouldn't have repeated it." Then she gives the Shaedra apology, I'm sorry! I'm Sorry! Phaedra was cold and emotionless
Put a big ass fork in Andy, he's done!
I listen to Radio Andy on SiriusXM. Phaedra Parks was one of his early guest when the show launched in 2015. The two have a history which predates the housewives. He was done last night. In the last few minutes, after giving Phaedra every opportunities to help herself, she tells her, "You got caught in a pretty megawatt lie. I don't know that you've completely copped to it…"
No Reply.
Andy says it's impossible to tell what she's feeling, and Phaedra says,
"All I can do is apologize. I can't change that it happened."
_______________
Typically there are hugs after a reunion and what did you learn from the season?
Last night, there were no group hugs in Atlanta. No what you learned from the season? Only a cake for Cynthia Bailey's 50th and forced smiles.
CityFella
Housewife Withdrawals?
Check out #RHONY
Every Thursday
The Real Housewives of New York.