On Wednesday, the White House blocked US reporters from photographing the meeting, of Russian officials in the White House opting to allow only White House and Russian photographers to capture images of Trump's interactions with Lavrov.   The Russians , posted images every where including Twitter.   The White House is Furious, the Russians LIED! OMG!!! Can you IMAGINE!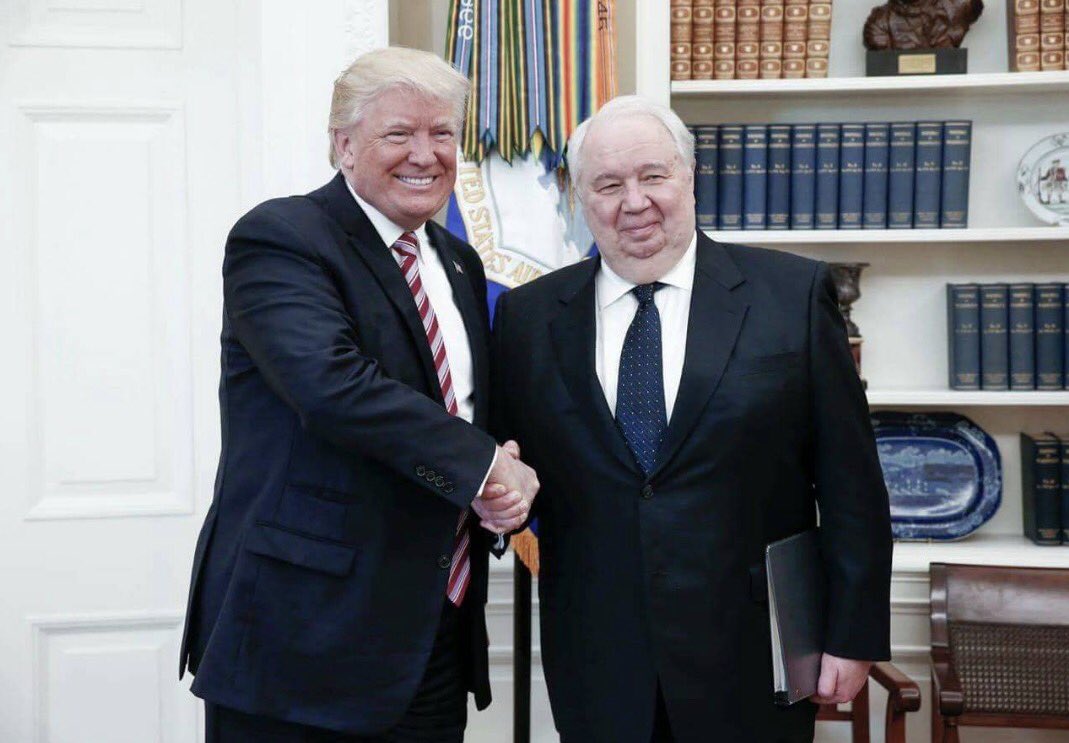 45 and Ambassador Sergey Kislyak
Meet Russian Ambassador Sergey Kislyak .  This is the man who had interesting chats with former National Security Adviser Michael (yeah I took illegal money from the Russians) Flynn.   Current and former US intelligence officials have accused Kislyak of being a top spy and recruiter of spies, a notion that Russian officials have dismissed.
They Fired Comey?  Your Kidding!