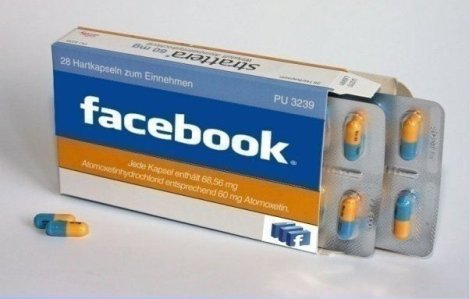 Image: Google
I'm often astounded by what I read on social media.  Fights, vendettas, often very personal and detailed, all for the world to see.  Others use social media as a Doctor or  Therapist as a place to share their feelings.  Many are hurt and angered by the feedback they receive from friends,family.
These are actual posts from Facebook
My husband comes home drunk every other night I'm so tired of it.   I passed my test  at school yesterday and he didn't care!!!!!    Oh he said!  I'm tired of his one minute erections.  I'm so tired of him acting all superior to everybody.   I hate every thing about him and home. I could be at school all day. ******  is a little pig, her room is disgusting. everything is a fight with her.  When she turns 18, she and her father can have each other.  I want and deserve a better life! 
Men are shit!  I'm tired of talking to these punk assessed mutha fuckers here in Atlanta. I am moving outta here and I'm going back home before I stab a punk ass. 
I hate my brother in law he's always stoned. Y oh Y did my sister married him? She wasn't knocked up.  I hate everything about him and his family.  His uncles wife made me a sandwich and I put it in the garbage. They say they are  Christians, but go to church on Sunday Mornings hungover and everybody knows it. 
Before the internet, there were diaries, close friends ,confidants and therapists.
These tools exist today.  Individuals who post personal information about others have told us, they lack self control.  Once they've pushed Enter.  They have not only humiliated friends and family resulting in irreparable damage to those relationships, they have exposed their character flaw to the world.
Its difficult to come back from public
humiliation
If someone I knew posted personal information about anyone.  It would forever change our relationship.
I don't have a PhG degree.  However, what I do know, if you've shared personal detailed information of love ones, close friends on social media, it say's something about your character and in time, I will become a victim of that character flaw.
Once the author hits
  it is in the Universe forever.  More and more current and potential employers are using social media to vet future employees. While they can't demand you friend them or share the contents of your social media.   Its not difficult to access your page.  As I learned a couple of summers ago.  You see the more friends an individual has,the easier it is to access his or her page.  It isn't illegal.  Your page often tells us who you are as an individual. its tells us if your kind. messy or vindictive.
The sword cuts both ways
I love social media, there are some really great people on social media, many read this blog. There are others, who's sole purpose is to create mayhem online.   They ,bully and leave mean and insulting messages on your thread.
Pause before you enter.  If you need to talk, your often better served offline.  Using a trusted network (or one person ) of friends or therapist.   Find a quiet moment when you can talk to those you have issues with and calmly state your case.  Dare to listen without judgement.  At the end of the day, nothing may change, but you were heard.
If you would be embarrassed , humiliated by your thoughts, actions, words appearing on social media, its possible the individuals your talking about may feel the same way.
CityFella