Los Angeles is the second largest TV market in the nation.   Professional sports want a slice of that lucrative pie.  The LA Rams left town in 1996 after several attempts to get taxpayers to pay for a new stadium.    So they moved East where St Louis gave them everything they wanted and more.  ( Las Vegas, recently  gave the Raider Organization every thing they wanted to move.)   For 10 years Los Angeles was without an NFL team.
_________________________________________
READ: The Citizens of the City of St Louis and State of Missouri on the hook for empty stadium Click the

Link below

for the rest of the story
_________________________________________
In 2016, the Rams returned to Los Angeles where they are temporarily playing in the 93,000 seat Memorial Coliseum until their new home opens in 2019 in Inglewood.  Over 83,000 attended last years opener at the Coliseum.  Despite tickets prices as low as $6.00 less than 58,000 Rams fans were in stands yesterday.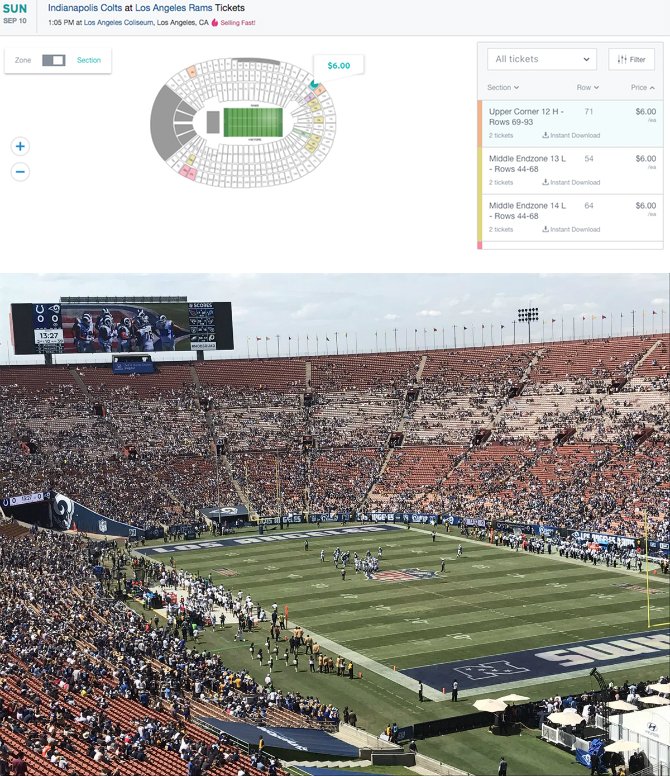 Photo: Jorden Heck, Twitter
The news isn't any better for Los Angeles newest team the Chargers.   Twelve miles southwest  of Memorial Coliseum is Stubhub Center in Carson the temporary home of the LA Chargers.  After over 50 years in San Diego Chargers moved to Los Angeles  The Chargers will share the Inglewood Stadium with the Rams .  The Chargers share the stadium with LA Galaxy Soccer Team.   Yesterday, in their home opener nearly half the fans supported the  Miami Dolphin in the 27,000 seat stadium.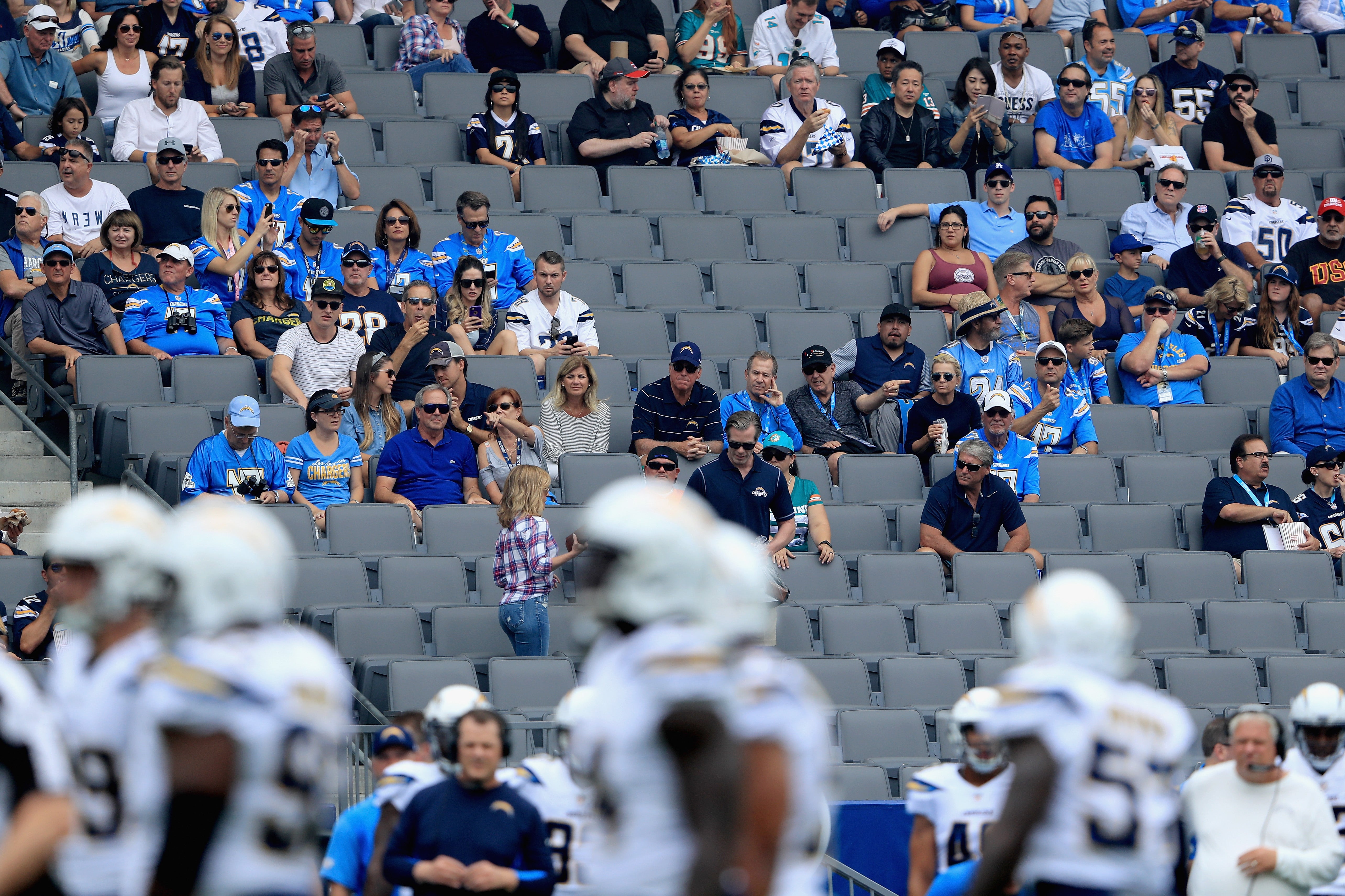 2016 attendance for the Rams was in the top 10.  However, the team unable to sell out at $6.00 doesn't bode well for the future, especially when you consider the USC Trojans nearly sold out the huge stadium the night before.
For many, in the LA area there are two teams , The Lakers and The Dodgers.
Its early, fans support winners, in the second week the Rams are 1-1 and the Charges are 0-2.
CityFella
I