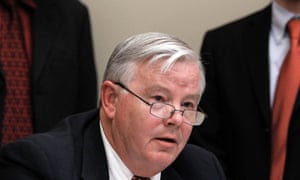 "Well Hello There" 
Elected in 1988 he is the most senior Representative in Texas, Dallas area constituents has seen a lot of Congressman Joe Barton in the last few days.   You don't have to look hard, he's everywhere on Social Media!  In the last few years he has sent several explicit pictures and messages to a women he was interested in .   Those pictures have made it on to the net.
Embarrassment 
 While separated from my second wife, prior to the divorce, I had sexual relationships with other mature adult women. Each was consensual. Those relationships have ended. I am sorry I did not use better judgment during those days. I am sorry that I let my constituents down.
Before the grand Reveal?
This women who he was involved with( years before his divorce from his second wife) has received  many explicit photos, videos and messages from him throughout the years
Anger
A woman whom the Washington Post did not identify told the newspaper of Barton's threat over the sexually explicit photographs, videos and messages he had sent to her. The woman described sexual encounters and contact extending over five years, beginning with her posting a message on Barton's Facebook page in 2011.
She also shared with the Post a secretly recorded telephone conversation with Barton in 2015 in which he warned her against using the material "in a way that would negatively affect my career".
Victim?
Texas Rep. Joe Barton may have been the victim of revenge porn, after an anonymous Twitter user posted explicit photos and texts of the longtime congressman.
In a statement Wednesday night, he said that he had suffered "a potential crime." A Texas law, the so-called revenge pornography law, makes it a misdemeanor to intentionally publicize images or videos of someone's genitals or sexual activity without consent.
How many reports has there been on high profile or elected women sending pictures of their genitalia in the last five years? 
Zero
Zilch
The 68 year old is up for reelection in 2018