There is quite a bit of fake news out there.  Some of the news created by my fellow bloggers is fake. A portion of the story is based on fact and the other part is pure fiction.  Some of us cut and paste stories we think our followers might find interesting.  Not all of us fact check.    I've been guilty of pasteing a story that was untrue.    There was a story a few years back about Justin Bieber being pummeled by a baseball player.  It was the time when Bieber was a staple in the media for acting out.   One of my friends who has a very popular blog called me and said the story I posted was false. I removed it.
A few months ago I found a story about one of the housewives, it was from a fairly reliable tabloid blog, but the story was false.  A friend of one of the housewives called me and told me the story was complete fiction.  I didn't remove it because it was a popular story.   Its all about the traffic and I need all the traffic I can get.   But it didn't sit well with me.  Credibility.
Every now and then someone working for a national news source sees a story that seems credible and to beat the other networks they put the story on he air without checking all the dots.  This brings me to the Lovely Racists  , I've seen this story about a woman who hates blacks ,Democrats and Muslims on social media for a few days. After a bit of research she'snot fake news, she's a real honest to goodness racist.
I will have to assume there was not enough space for her story on Cable news.  With The Donald, throwing shiny balls in the air to distract us from RUSSIA! and the hourly sexual harassment scandals and Ray ( if your 14 and you know it-sit with me!) Moore election saga, there was no room for the Lovely Racist.
The lovely woman in the picture is Judy Reyher she is the newest member in Congress representing Colorado's 47th District.  She replaced Clarice Navarro who gave up her seat in Congress to work with the Trump Administration.
Reyher is from Swink, Colorado a town of 700 people near the southeast corner of the state.
The former Otero County GOP chair, won the appointment to Navarro's seat on a 6-5 vote.   A few days later her opponent, Tamra Axworthy, challenged the results of the vacancy election, a Republican legislator told Reyher to expect a primary, a progressive organization was calling on her to step aside before being sworn in, she was apologizing for social media posts some found "offensive and racist," the state GOP chairman called Reyher to express his "displeasure and disagreement" with her social media posts, and the state Democratic Party was urging Republicans to replace her on next year's ballot.
__________________________________________________________
 The Word is Vet
(make a ding sound in your head)
(verb) 1.make a careful and critical examination of (something).
A blogger reviewed her controversial posts on her Facebook account .  Where are lovely racist called   African-Americans "hatred filled beings,"and one saying that Muslims came to America to "make certain we stop enjoying . pork, beer, dogs, bikinis, Jesus and freedom of speech."   There were quite a few that questioned whether Barack Obama was born in the United States
Duh!  we didn't know?
Jeff Hays, the chairman of the state Republican Party,  reportedly"called her and expressed his displeasure and disagreement in no uncertain terms,"
In a statement, however, Hays said he wouldn't be the "arbiter of controversial statements, however ridiculous or offensive.
According to The Denver Post. Her posts were first criticized in 2016, and garnered new attention after her appointment last week.
Come on Judy, Tell us how you really feel! 
In an interview with The Denver Post's Jesse Paul, Reyher said that "the black community and the Democrats are the most racist group of people that exist," adding that blacks "hate white people with a passion."
Regarding Muslims,  "If they hate everything we stand for, what the hell they doing here other than to destroy us as a country?"
Reyher says nothing she has said about Obama has had anything to do with race — "I hated the black half of Obama as much as I hated the white half" — and that she doesn't have blanket beliefs about any group of people.
"I'm not going to be painted into what they consider their corner," she told The Post. "Nothing that I have posted has been against Muslims. It's been against the terrorists. Nothing that I have posted is anywhere near racist. That has become the game word of the Democrat community, to say anybody that gets in their way. I am in a seat that they are targeting.
"I just am not going to stand for this stuff being thrown at me because they don't like me," she said. "… We're not mistreating anyone."   Democrats are after her seat in
state legislature. "I am here today to inform all the hate-filled left wingers that I am not backing down and will serve the great people of my district with both distinction and fervor," she said. "The far left is so desperate to win my seat that they have concocted a ridiculous narrative of racism and hate."""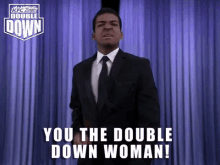 After the first Denver Post interview ,there was a firestorm .
 "I would like to apologize for the comments or posts on Facebook that have been found offensive and racist. However, the fact of the matter is, I am not a racist. This country was founded by immigrants, and I embrace all Americans, no matter their walk of life. Diversity is what makes America, America." She added, "These claims of racism by the Denver Post are absolutely deplorable, and I will not be distracted by them.
She voiced the same belief in a post about Michelle Obama that has since been deleted, writing that she is "evil personified with the power to brainwash our youth and feel good about it" as well as "one of the biggest racists ever to live."
On her Facebook page, Reyher has reposted a meme questioning why Muslims come to the U.S. if they "hate pork, beer, bikinis, Jesus and freedom of speech." Another that she shared said: "White Irish slaves were treated worse than any other race in the U.S. When was the last time you heard an Irishman (complaining) how the world owes them a living?"
The Post noted that it hadn't labeled Reyher a racist.
The lovely Ms Reyher will run for her seat next year
CityFella