Tear down the mountains
Yell, scream and shout
You can say what you want
I'm not walkin' out
Stop all the rivers
Push, strike, and kill
I'm not gonna leave you
There's no way I will
And I am telling you, I'm
not going
Its official, Doug Jones is the Senator from Alabama. 
 Roy Moore says no!   Voter,Voter Voter Fraud.   They have witness that have seen with there own eyes five busloads of African-Americans from Mississippi voted OR that three van loads of Mexicans (you know difficult it is to tell THEM apart)  voted in the election.He says claims that out-of-state residents had voted in the election and voters tried to cast more than one ballot.   
Alabama Secretary of State John Merrill, a Republican who supported Moore have all been vetted and all been cleared" by his office and "there was no fraud in those particular instances."  In total, Merrill said his campaign had received just over 100 complaints, with 60 already adjudicated and 40 still under investigation.
Merrill also said his office tracked down one man who claimed in a video that he came from another state to vote and that the man was discovered to be an Alabama Rresident.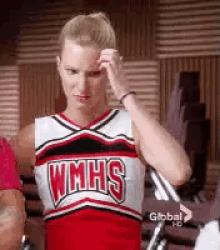 "Roy Moore took a polygraph and released the findings after the election

"
The results of the examination, confirmed he wasn't a perv, a molester and didn't  know, nor had he ever had any sexual contact with any of these individuals."
There is no report provided from the polygraph administrator, no notes about how questions were asked or even who conducted it. There is much debate over accurate polygraph tests can be, anyway, and they aren't admissible in court in most instances. But thanks buddy! 
He still struggles with math.  The age of his current wife when he started dating her.
Roy Moore lost by 21,924 votes.  Last week he sued the State of Alabama sighting Systematic Voter Fraud.  He complained that pervasive fraud had tainted the election, and that the Alabama authorities had inadequately investigated potential misconduct.He wants a new election.
"I have stood for the truth about God and the Constitution for the people of Alabama," he said in a statement. "I have no regrets. To God be the glory."
Everyone has moved on.   His supporter Donald Trump, the Alabama Republican party.  There are rumors he may run for Governor. 
But for now
CityFella