Let's just start if off.  Kim Z  told Sheree that Kandi propositioned her back in the day AND that she and Todd like threesomes.    Forget anything else that happened on the show this has Twitter and social Media on fiya!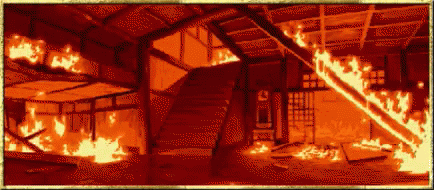 Careful Kim,  Kandi is still counting all the Ed Sheeran the "Shape of you" money.  Remind us, what football team your husband is playing for?
 A lot of things in this episode doesn't make sense….
Porsha is auditioning for a role.  Cynthia is holding a back to school supply drive.  Kenya and her sister is there and Will shows up.  Cynthia has a serious crush on Will.   Sheree son Kairo makes lunch for her and then TYRONE calls from prison and he's gonna make everything all better when and if he gets out of the BIG HOUSE.   Sheree is all in for Tyrone. She has seen all the papers and believes her man is innocent.
There was a time when Sheree, Kim and Nene were the three Musketeers.  They all go back to the very first season ten years ago.   Sheree wanted to recapture the old days and the three were going to meet for dinner.  Apparently everyone is all in except for Nene who stood them up.    Which takes us to the main event.
"Welcome to the elephant room."
Nene hires a medium. Her goal seems to be to have the medium call out the hostile (the elephants in the room )women in the group which wouldn't include her.   Right?
The medium doesn't hug and she wants everyone's cell phone.  As Kenya, Kandi and Cynthia arrives we see the other women arrive to Sheree's house on route to the meeting.  Very odd editing.
When  Kim enters the room the lights briefly goes out.   So now we have Porsha, Sheree and Kim who refuses to give up her phone just in case there is an emergency?   The fact that she has a unemployed husband, and adult daughter wasn't lost on the women.   Kim's energy was negative and rude.  She talked when the medium was talking,
The medium had interesting reads  the women.   She basically said Nene does care for people but she's not a little girl….my read GROW UP!  She tells Cynthia that when people say things to her, she doesn't always want to listen, but this is a time when she needs to.    My take, watch Will.    And told Kenya, she wouldn't be around long.   Not that she was going to die. Perhaps she was leaving town.  New York with Hubby?
She didn't get around to the other Women.  She tried to work with Kim but Kim refused and the medium left.   Kim didn't like the mediums words,   My take, let me get my ass out of the room before I have to hurt this bitch.
Cynthia attempted to repair Kenya and Kim and when Cynthia said Kim came for Kenya at Nene's party.  Kim told Cynthia, "I need you not to talk unless you know." " Just be gorgeous" .Just be a pretty face"
Nothing was solved between Nene and Porsha.   People just got up and left. They've seen this movie and knows how it ends.    A serious Kim stayed back to ask Nene, why she stood them up for dinner?   I think Kim wants a friendship with Nene, but Nene was being classing Nene.  Darting and saying Kim wasn't being supportive.  Kim being Kim asked Nene if she was using drugs?
____________________________________________________
Tacky Observation:  With Kim accusation about Kandi.  Wasn't she sitting awfully close to Porsha?  There wasn't daylight between them and she was giving Porsha all kinds of attention, fixing her hair…   Hmmm   Just sayin!     Yall seen it too, don't play!
What do you think of the season so far? 
Do you believe Kandi offered to do Kim Z? 
CityFella