Kim Zolciak's wigs/Photo Google
The Jury is still out on whether or not Nene Leakes or Kim Zolciak's return is paying dividends. I was once a big fan of both women, Nene's bullying and Kim's self centered  grew old and they both seem to suffer from a superiority complex.
So far this season, both Zolciak and Leakes have made a few sparks in Atlanta but it's Zolciak's return that has been the most disappointing thus far. There is history between the two.   If we were to believe the early interviews during the first season, the two were close friends.  Perhaps this is why the fights between the two seem personal.
Kim attacks on Kenya (her marital status) and the asinine remark about Kandi making moves on her, makes her seems desperate for camera time.
Last night, she brought the drama without being on camera.
The episode began in Barcelona.  In the van, Marlo, once again anoints herself as the director of etiquette and her first pupil was going to be Kandi.  Marlo is THAT cousin who is extra and knows everything.   Kandi wasn't up for the lesson.
At one point its time to talk about the ladies who didn't go Kim and Kenya. Nene goes after Kim and her inability  be away from her husband Kroy. Nene says,  Kim "is the only person [she knows] that has had cancer, thyroids, blood clots, a stroke, and is still walking around here being negative."
Cynthia made the arrangements in the "fabulous villa".  Problem was, that they couldn't check in until  the evening.  Which lead to some spontaneous  sightseeing.  They saw a famous church but Cynthia didn't check the operating hours, so they couldn't go inside.
With the Villa on hold the ladies lunch.  Eva, apologizes to Cynthia about the Will mess. Cynthia thinks Eva's heart is in the right place, but she also says that she believes Will over the women trying to tell her that he's an opportunist.
While Cynthia is okay with Eva, she is not with Porsha's heard something from someone else.  Cynthia's history with Porsha's heard (she heard her ex Peter was dating employees)  and Cynitha reminder Porsha, how she"heard" that Kandi and Todd was drugging her to have sex.
This was the first non hotel vacation for the ladies from Atlanta.    These ladies are used to room service, nice bathrooms and luxury.    The villa looks as if it was furnished by Ikea, to makes matters worse it has eight bedrooms and six bathrooms for seven women.
Room Fight
Its time, for the ladies to choose their rooms.  While Nene and Cynthia were leisurely about their rooms, the newbies (Marlo, Shame and Eva) quickly find rooms with Kandi ending up with the best room, with the best view and the largest bathroom.
With all the good rooms gone, Nene is clearly annoyed and corners Cynthia    Nene feels the rooms should be chosen by maturity, putting the seasoned ladies on the upper floors and so on  and wants a group meeting.  Cynthia knowing how this is going to go down, tells Nene to go for it.
And it went down as planned, Nene spoke and lobbied, Kandi said "I'm not changing" and wore Nene down.  Kandi said, Nene is the one who gets offended when people mention her age, so why is she using age now?
Shamea's tosses a lil shade Eva's way.  Asking Eva, if her boyfriend was okay with her dating women.  'Come again?' Eva asked, 'I just thought on the block that you dated Missy Elliott or somebody?' Shamea said.
'No,' Eva insisted .Shamea insisting: 'I mean, you're a beautiful girl ,it's not hard to believe."Am I a lesbian? The answer is no,' Eva insisted later during a confessional.
'Did I date Missy Elliott? The answer is no. Have I ever had a girl-on-girl experience? The answer is yes, but still, why are we being messy?'
The Bone Collector Reports
After changing into pajamas, Shamea, Porsha, and Sheree calls Kim to bring her up to date.   Sheree is on it, as she barely lets the phone stop ringing before she tells Kim what Nene has said!    Saying it was dumb that she wouldn't come on the trip without Kroy. Porsha starts to say something, then changers her mind, saying she'll save it for another time, and Sheree says "No, that's what we need to do."
Porsha tells Kim that she didn't know that Kim was  a cancer survivor, cause she  was going to say that's wonderful and a blessing because cancer runs in my family." Kim shoots back that she's not a cancer survivor and wants to know why Nene was running her mouth!    Sheree tells her that Nene basically said she was faking her heath issues. Kim is beyond pissed and says , Nene is fucking  scum and I won't even acknowledge it."
"Kim  acknowledges it"
The ladies sit down to the dinner table, where Marlo has placed a tiara in honor of Kenya and a wig in honor of Kim. Shamea brings up "the elders" situation from earlier, and Nene goes off big time ,fussin at everyone for continuing to talk about her age that she brought up.      Nene prays to Jesus to bring her down, before she loses it.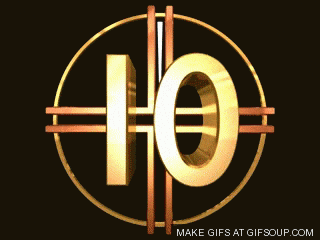 Suddenly everyone phones at table goes off!
Its a group text, from Kim!
Kim sends everyone a video made by Kim's daughter Brielle of roaches in Nene's bathroom.
This is scaring the fuck out of the new girl Eva, who doesn't know she's signed up for!
Kim's text continues: "For someone that has two beautiful kids and an amazing husband, she should be worried about karma. But this is coming from the same person who takes handicap spots from a handicap person."  She had the receipts (a picture of Nene Rolls in a handicap parking space)
Sheree,  "A bone carrier is never off her job"
Nene is at 10 plus,  She wants to know how Kim knew what was talked about on the bus? I think Nene was SO PISSED her eyes shut down. !   How so nevah! with her eyes closed She said "Can't none of y'all step in my house and say a mutha fucking thing!"  "All my shit is bran new with real tags and real labels!"  and Y'ALL bitches ain't even got pools"
With her eyes still closed Nene doesn't back down.  She believes Kim is a fake and faking all her illnesses and say's Kim is a"She's a trashy, no-good bitch, she's always been trash, and she's gon' always be trash.
Was it super messy? Yes!
Was it calculated on Kim's Part?  Yes
Your thoughts
CityFella