The Me Too\We Said Enough movement is rocking the Golden Dome of California's State Capitol. Last October a letter circulated by lobbyists, female lawmakers and legislative staff members and some political consultants cited a pervasive culture of harassment in the capitol.  Sexual harassment is common and sexual assaults have taken place in the Capitol.
While some staffers have come forward, many are still afraid to name to harassers as others experienced retaliation after filing formal complaints with the Legislature. 
Unlike state employees and your employer, legislative workers have no civil service protection.
Bills to provide them with whistle blower protection against retaliation has died in the Legislature four years in a row.
Under a new process instituted this year, the Assembly Rules Committee refers complaints deemed valid to an independent law firm — legislators say they believe that will speed the process of assisting victims.
Ten allegations of sexual harassment are pending before the Assembly, according to Speaker Anthony Rendon's office.
A wave in the dome is in motion and slowly building strength.
_____________________________
In November, Los Angeles Assemblyman Raul Bocanegra resigned after six women came forward with stories of aggressive attacks by Bocanegra dating back nearly 10 years.  In 2009, Bocanegra  had been disciplined by the Legislature following allegations that he had groped a fellow legislative staffer. In 2010, he forcibly kissed and groped a woman at the MIX Nightclub in Sacramento. http://www.latimes.com/politics/la-pol-ca-bocanegra-accusation-harassment-20171120-story.html
______________________________
A week later, Assemblyman Matt Dababneh representing Woodland Hills resigned. After Sacramento lobbyist Pamela Lopez came forward.   Lopez claimed in 2016, Democratic Assemblyman Matt Dababneh followed her into a bathroom in Las Vegas, masturbated in front of her and urged her to touch him.
Another woman, Jessica Yas Barker, alleged that Dababneh routinely spoke of his sexual exploits and made disparaging comments about women while she worked as his subordinate office from June 2009 until December 2010.  Dababneh said, both allegations are false.
In an interview Dababneh said,"My stepping down isn't out of guilt or out of fear. It's out of an idea that I think it's time for me to move on to new opportunities"
______________________________________________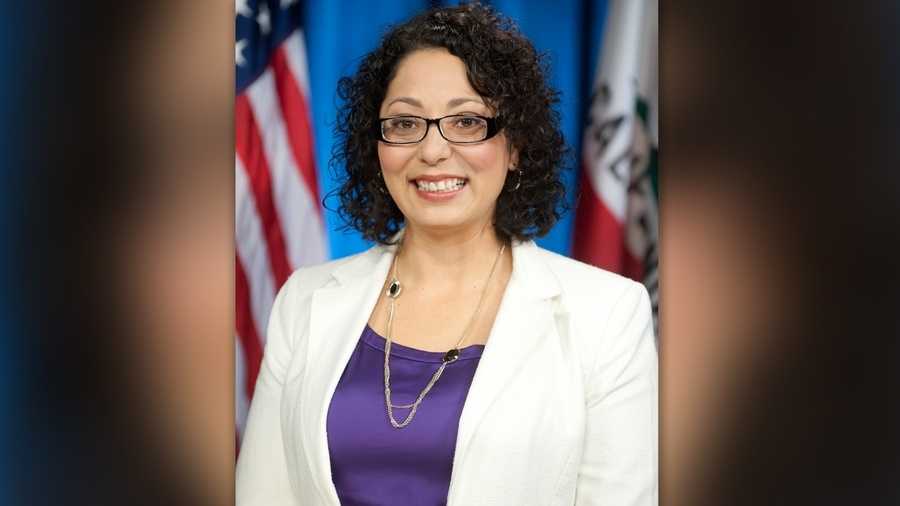 Allegations are growing for Assemblywoman Cristina Garcia from Bell Gardens.  Garcia is one of the faces of the #MeToo movement in government.  Garcia, who is currently on a voluntary unpaid leave of absence as the Assembly investigate the charges.
In 2014, Daniel Fierro told POLITICO as a 25-year-old staffer to Assemblyman Ian Calderon, he was groped by Garcia. He said she cornered him alone after the annual Assembly softball game in Sacramento as he attempted to clean up the dugout. Fierro, who said Garcia appeared inebriated, said she began stroking his back, then squeezed his buttocks and attempted to touch his crotch before he extricated himself and quickly left.
Fierro is not the only one claiming improper advances by Garcia. A prominent Sacramento lobbyist says she also accosted him in May 2017, when she cornered him, made a graphic sexual proposal, and tried to grab his crotch at a political fundraiser. He spoke to POLITICO on the condition of anonymity out of fear of reprisals.
The lobbyist, who represents a major industry association, said that Garcia appeared to have been drinking heavily at a fundraiser hosted by Governor Jerry Brown for state Senator Josh Newman at the de Veres bar in Sacramento. He said he was heading out the door in part to avoid the assemblywoman — who had been increasingly "flirtatious" and had called him on a few occasions before for late night drinks which he repeatedly declined.  She spotted him and said,"Where are you going?" the lobbyist said.
"She came back and was whispering real close and I could smell the booze and see she was pretty far gone,'' he said. "She looked at me for a second and said, "I've set a goal for myself to fuck you."
At that point, Garcia "stepped in front of me and reaches out and is grabbing for my crotch,'' he said. That was "the line in the sand," according to the lobbyist, and he stopped her. "I was four inches from her, eyeball to eyeball — and I said, 'That ain't gonna happen.'"
But his account of the groping incident was corroborated by another high profile political operative in Sacramento, who declined to be named for publication. She said at the time the lobbyist was both angered and "humiliated" by the encounter, and disturbed that his sexual rejection of Garcia could have implications for his industry.
Both she — and the lobbyist — believe it may already have.
The Cristina Garcia sexual-harassment scandal expanded when J. David Kernick then a field representative to Garcia,  engaged in a night of heavy drinking and urged about a half-dozen staffers to play spin the bottle, the game in which players end up kissing.
Garcia "was seemingly not critical of [Kernick's] work until after he questioned the appropriateness of her suggestion that after a fundraiser at a whiskey bar that [he] sit on the floor of her hotel room and play spin the bottle,"
In  his complaint to the State Fair Housing and Employment. Kernick said that after "protesting this sexual harassment," he was written up for insubordination and fired. Kernick said the write-up prevented him from finding another job in politics.
____________________________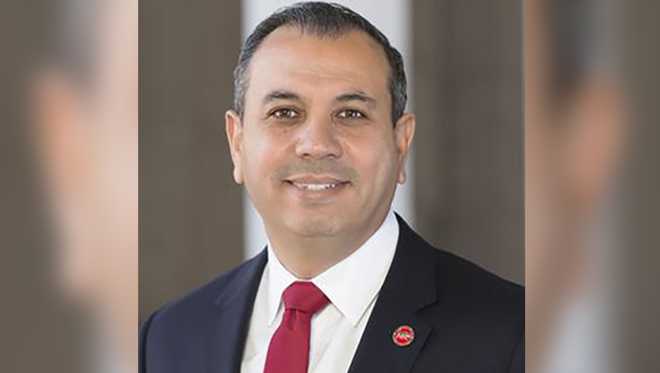 Yesterday, Democratic State Senator Tony Mendoza representing Los Angeles resigned hours before a possible vote to expel him .
Senator Mendoza's has denied the accusations made by six women and said the investigation was unfair, illegal and racially motivated.  He say's he intends to sue.
The Attorneys conducting the investigation concluded that Senator Mendoza "more likely than not" engaged in behavior such as offering a 19-year-old intern alcohol in a hotel suite at a Democratic event, suggesting a young woman in a Senate fellowship take a vacation with him and rent a room in his house, and asking several women about their romantic lives.
The investigation found that Mendoza likely engaged in unwanted "flirtatious or sexually suggestive" behavior with six women, including four subordinates, a lobbyist and a young woman in a fellowship with another lawmaker.
He is the third California lawmaker to resign over sexual misconduct allegations since the #MeToo movement erupted nationally last fall, leading millions of women to share their experiences on social media.
The events surrounding the 46 year old married Senator sounds more like "Dynasty" than the Real Housewives.   
Three of Mendoza's aids were fired after meeting with  the Senate Rules Committee staff and detailed allegations that Mendoza engaged in a pattern of inappropriate behavior with his district director Ava Perez.
Multiple sources told The Sacramento Bee that Mendoza,  invited the young woman back to his place to review resumes, including hers, on the night of a party at the Mix Nightclub Downtown. The woman, Ana Perez worked as a fellow in his office through a prestigious Sacramento State program that places graduates in legislative offices for 11 months
At least two of his aides complained about the way Mendoza's district director, Perez treated them. One questioned why she was even working for the Senate given her felony record for lying to a grand jury to cover up campaign finance fraud in Commerce, sources said.
Mendoza has repeatedly denied firing the aids for complaining.  As for Perez and her criminal background, he believes in second chances.  As for the outstead aids, they are silenced by confidentially agreements.  Its not uncommon for aids to sign such agreements.
I'm leaving, but not QUIETLY!
In a Richard Nixon-esk exit.   Mendoza went after the leader of the Senate and former roomate  Kevin de Leon in his resignation letter.
"Its clean that de Leon will not rest until he has my head on a platter to convince the MeeToo movement of his sincerity in supporting the cause.
He wrote, that he wasn't able to see the evidence against him and was ordered to remain silent about the allegations. He said he couldn't get a fair hearing with so many of his fellow Democrats running for higher office and thinking about their own political futures.   He called the Senate's process farcical and  "more likely than not" was a low standard of proof that didn't merit a penalty as high as expulsion.
He said, he might run for his seat in the fall
_________________________
Hear the stories, plan your defense,see the letter Click on the link below
 https://www.wesaidenough.com/home