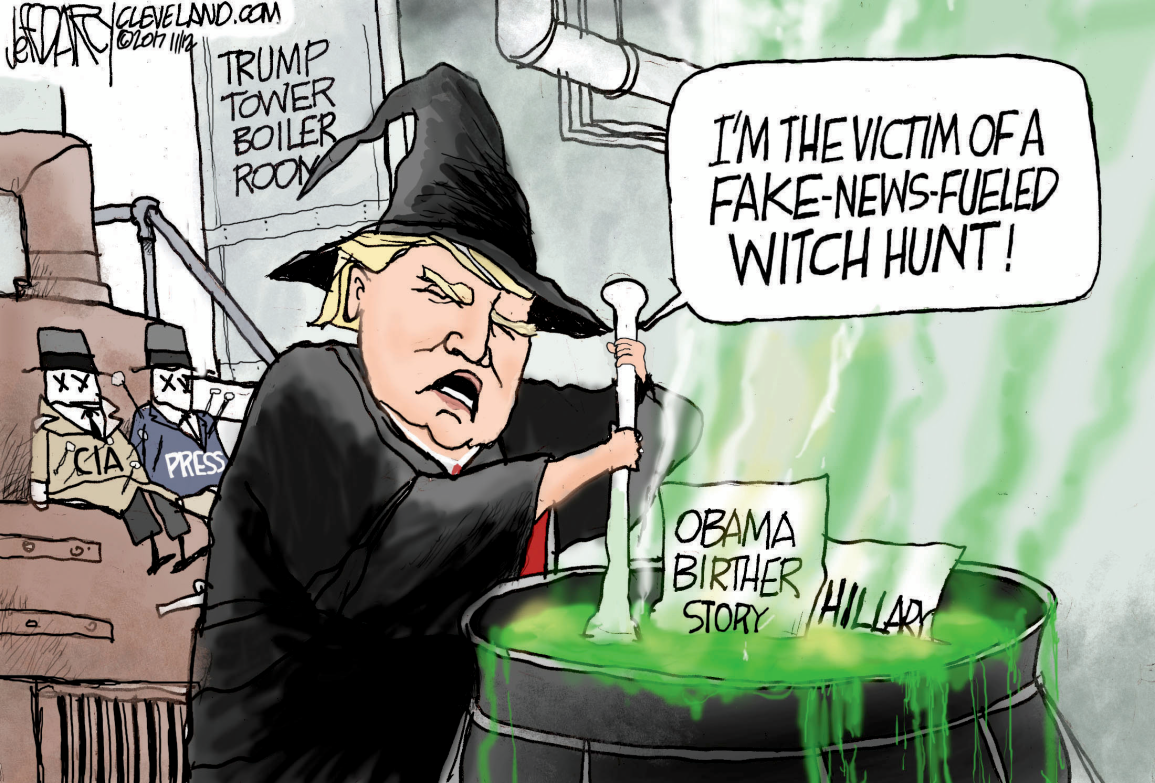 Attack the Country/Raid Michael Cohen's offices-its the same thing believe me!  
 "It's a disgraceful situation. … I've been saying it for a long time. I have this witch hunt constantly going on."
"It's an attack on our country, in a true sense," Trump declared. "It's an attack on what we all stand for."
"This is the most biased group of people, these people have the biggest conflicts of interest I've ever seen," the president said.

"Democrats

all — or just about all, either

Democrats

or a couple of

Republicans

that worked for

President Obama

,"

Trump said. "They're not looking at the other side. They're not looking at the

Hillary Clinton.
 The Prez says the Democrats are after him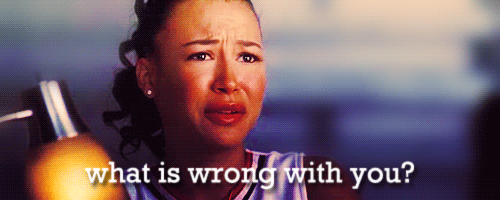 All the people involved are Proud Republicans most of whom HE appointed
 Attorney General Jeff Sessions who recused himself for the Russia Probe.  Robert Muller is a Republican ,Deputy General Rod Rosenstein
Last January,  Jeff Sessions appointed Geoffrey S. Berman to the office of the Southern District in New York . This office executed the search warrants and seized the privileged communications from Michael Cohen.  Mr. Berman is a former law partner of Rudolph W. Giuliani, a former New York mayor and a supporter of Mr. Trump.
Update: Geoffrey Berman was recused from the investigation before FBI agents raided Cohen's offices and home.  Last year, President Trump personally interviewed Berman for the position. A President doesn't normally interview potential candidates.  Trump Tower is in the Southern District. Berman donated $5400, to Trump's Campaign.
Ohh Stormy! 
P

I'm not sure if President Obama or Hillary Clinton ever met  Stormy Daniels.  Michael Cohen knew her well enough to give her $130,000  just because.   He even took out a loan to pay her.  To get that loan, did he tell the bank, the money was for renovations or Stormy?

After weeks of being silent about the weather.  Last week the Prez told the press he didn't know  any thing about a payment to Stormy?
"Storm Clouds"
Bank Fraud? Wire Fraud? Campaign Finance Violation? 
Banks don't usually require much explanation from customers about how they use such credit lines. However, Cohen may have been asked to provide explanation for the large-dollar transfers he made when he moved the money to a shell company and then to a lawyer for Daniels.
To obtain a search warrant, prosecutors must convince a federal judge that agents are likely to discover evidence of criminal activity.
DAMM! DAMM! DAMM!
The Prez may have put the investigation into high gear when he said, he didn't know anything about any payment to Stormy.   Leaving his mouth piece, vulnerable and possibly jeopardizing Cohen's freedom and his career.   The problem for the prez, should he fire Muller, this investigation will continue.
 The Prez believes the raid on his attorney is like an attack to the country!
Okay!!
CityFella