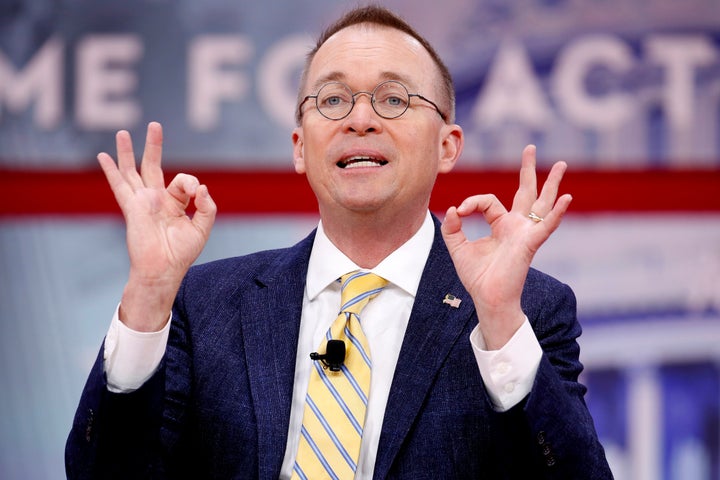 Mick Mulvaney, the former Congressman from South Carolina and interim Director of the Consumer Financial Protection Bureau, told 1300 banking industry executives on Tuesday that they should press lawmakers hard to pursue their agenda.
Mr Mulvaney, said as a member of Congress, "He would meet only with lobbyists if they had contributed to his campaign."   We had a hierarchy in my office in Congress, "If you're a lobbyist who never gave us money, I didn't talk to you. If you're a lobbyist who gave us money, I might talk to you." At the top of the hierarchy, Were his constituents. "If you came from back home and sat in my lobby, I talked to you without exception, regardless of the financial contributions,"
Follow the

Money 
Congressman Mulvaney, received $63,000 in contributions from Pay Day Lenders.
His predecessor, Richard Cordray levied fines and brought lawsuits to crack down on usurious business practices by an industry that offers short-term, high-interest loans that critics say trap vulnerable consumers in a feedback loop of debt.
Last January, Mr. Mulvaney put the brakes on a contentious rule.   He ended a case that the bureau initiated last year against a group of payday lenders in Kansas accused of charging interest rates of nearly 1,000 percent.   He also scrapped an investigation into the marketing and lending practices of World Acceptance Corporation, a lender based in South Carolina that  donated $4500 to Mr. Mulvaney's previous congressional campaigns through its political action committee.
 According to the Center for Responsive Politics ,payday lenders have contributed more than $13 million to members of Congress since 2010, with the majority of that money going to Republicans who have made it a priority to roll back the financial regulations put in place by President Barack Obama after the financial crisis.
The Consumer Financial Protection Bureau was created by the 2010 Dodd-Frank Law as a way to prevent banks and other financial companies from preying on vulnerable consumers.