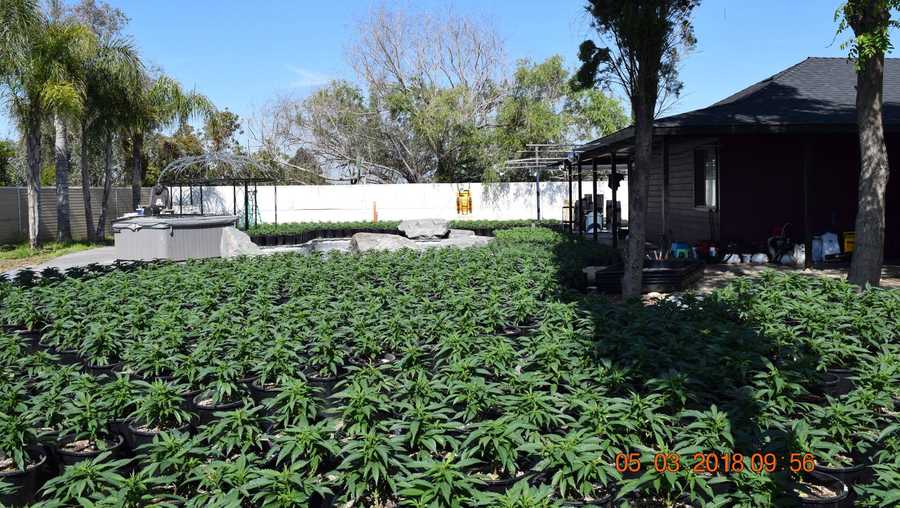 Photo: SOURCE: Calaveras County Sheriff's Office
Some people are good at growing Tomatos others have beautiful rose gardens.  One family in Burson are good at growing Ganja.
Burson is a small town, about an hour southeast of Sacratomatoville.  In the Golden State, citizens are allow to grow a small amount of Marijuana for personal use.
The people at this house must be mega-chainsmokers.  The Calaveres County Sheriff found nearly 5000 plants.
Perhaps the problem was, the three people who were found at the house were from out of state.  All were , were arrested on charges of illegal marijuana cultivation, maintaining a drug house and criminal conspiracy.
Before you get in your car to volunteer to remove the excess plants, the po po beat you too it.
CityFella