Cartoon: New York Times
It's challenging to find something positive about our President.  But there he was in Singapore, meeting with the North Korean leader Kim Jong Um.   I was frighten yet hopeful.  We know our Donald, he doesn't like to study, he doesn't like to prepare.  However, this meeting is much better than Armageddon.  However, like most world leaders Kim Jong Um is prepared .
I can't get mired down with the juxtaposition of the flags.  I don't care if the Republicans would have objected of Obama did what Trump did.    What I care about is world peace!
I wanted a win for the President, a win for the world.   It would have been a fantastic coup for the President after having an disastrous weekend at the G7 summit. ( I'm still wearing my burka)  My expectations was low, but world peace.
When they came out all smiles. I was hopeful.  The President told the press, they will be signing a document.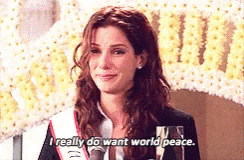 The President was glowing  with wonderful accolades about the North Korean leader.  "I learned he's a very talented man. I also learned that he loves his country very much,"   The man who starves his people.   Who has tortured, executed, reportedly involved in the killing of his uncle and half brother and …. I'm sorry
The man who is like no other in making deals.  Got Played, by the 34 year old
Our Presidente,ordered the suspension of US military exercises with South Korea without telling South Korea.   He said,  "the war games, involving planes flying long distances, were too expensive. "We will be saving a tremendous amount of money. Plus, it is very provocative," 
The US had previously ruled out such a move on the grounds that the exercises were a key element of its military alliance with Seoul and deterrent against  North Korea. 
In return for the US concession, Kim signed a joint statement committing to denuclearisation, but it was a vaguely worded commitment that the regime has made several times before over the past three decades. Asked what would be different this time, Trump pointed to his instincts as a deal maker.
"We got to know each other well in a very confined period of time," Trump told reporters. "I know when somebody wants to deal and I know when somebody doesn't."As proof of Kim's good intentions, Trump said Kim had offered to destroy a missile engine testing site. "I got that after we signed the agreement," he recalled. "I said: do me a favor. You have this missile engine testing site … I said can you close it up. He's going to close it up
Kim Jong Um wins, he has achieved what his country has long wanted, recognition.   Will we have a truce with North Korea?  The country's reputation is poor.
The west has been destabilized.  Our allies can no longer rely on a stable United States.  If we leave South Korea as the president suggests.  Japan and South Korea might arm themselves with nuclear weapons.  Other countries may seek a nuclear alternative to possibility get a seat at the table.    China's arms has extended to Africa, South America and other emerging nations.
 A nation in serious debt. (21 trillion dollars)   Our influence in the world  is rapidly fading .  With barrage of   tweets we have alienated our allies. The Russians may have already won, our President may have exceeded their wildest dreams.
CityFella