If you've been long term fan of New York, you went through a box of tissues last night.    Jill and Bobby Zarin was a love story.  There are other housewives who's marriages were longer, Lisa and Ken (36 years) and Kyle and Mauricio's (22 years) in Beverly Hills.  But this was a love story.
I had a love and hate relationship with Jill Zarin, who was the resident queen bee in New York during its first four seasons.  It was Jill, who recommended Bethenny for the show. At the time Bethenny, wasn't a housewife, and was financially, several levels below the other housewives.
Bethenny, and Jill's friendship was as strong as steel, then one day it badly broken and  Bethenny was dismissed from the kingdom.    Bethenny was broken, Jill was not only her friend but she was somewhat of a mother figure to Bethenny.    Bobby loved Bethenny and wanted Jill to repair the relationship.   When Jill tried to re-connect with Bethenny, the damage was done, and Bethenny didn't want to be hurt again.   Bethenny didn't return for the the fourth season.
At one point, Jill, seemed larger than the show and love the attention she was getting off camera.  It is rumored the Queen bee started making demands, salary, filming demands and Bravo fired her.  Not just Jill.  2011 was a blood bath, Zarin and three other New York Housewives were fired.
Jill Zarin is lovely and personable but she can turn like a viper.  Bobby softened her ,loved and supported her.  His tone was always gentle, even at the worst of times.  The funeral was the first time Jill and Bethenny were face to face in six years 
Ramona told Dorinda she visited Bobby in the hospital as soon as she found out he was sick again.   Dorinda said that losing Bobby was a loss to the world.  When Sonja told Bethenny Bobby had died, she charted a plane to attend the funeral. Luann (in a rehab in Florida) told Bethenny on the phone, she visited Bobby during his last days in hospice.
  Last night the ladies who went to the funeral, were there for the love of Bobby. No one seemed interested in re-connecting with Jill.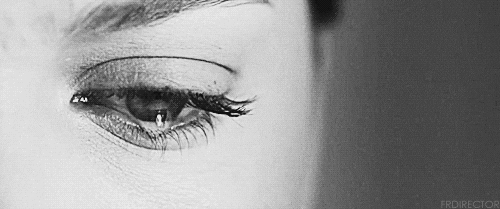 On the phone from rehab, Luann tells Bethenny how scared and alone she felt spending New Years Eve in Treatment.  She feels its where needs to be and knows her life needs to change.  Its the first time Bethenny has heard Luann cry.
Tinsley and Carole in a spa.  Tins tells Carole she is done fight with Sonja. Carole says she on a better footing with Carole.
Ramona is spazzing over the renovations to her Hampton's place.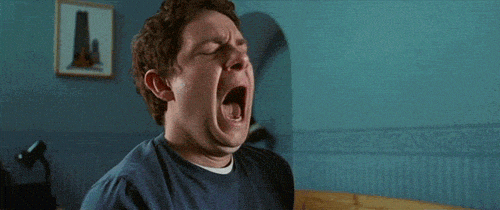 Tinsley's mother Dale bring her a bill from the freezer, where her eggs are stored.  They get emotional over some grainy ass  pictures of the frozen eggs. (my babies! my babies!)
Back 2 LIFE ( It think?)
I admit, I get a kick of Dale and Tinsley together, they seem to enjoy each other.   Their delusion is mystifying.  Tinsley at 42 .want a marriage stat!  She wants babies, soon-stat!  Mommy wants her to have what she wants to be happy and right now happiness is da boyfriend Scott.    The two of them go shopping for wedding dresses.   Okay, yes I'm a guy, but the ladies seem (how to I put this gently) a bit seasoned to be so giddy going to a wedding shop.  I could see this with a younger daughter, a first time wedding.  But these two have done this already.  And whats worse, is Scott doesn't know, he THINKS HE IS JUST DA BOYFRIEND?  Run, Scott, Run!
I love New York!  Only in New York would you nave "CONBODY" a workout facilty operated by ex-cons where people can work out like prisoners.  
Everybody take a fake mugshot and then pushed through a series of exercises.   Luann is missed and the ladies share her incarceration with the ex-cons.   The cons are impressed by what they've heard (who wouldn't be after her Houdini move out of those handcuffs).  Someone wondered if Luann was married?       I think it was Ramona asked how did they think she'd do in court.  One of the con's asked if she was brown or a woman of color?      ( Thanks to Bravo, we didn't hear his response)
Last night we saw a softer Bethenny, as she shared her experiences with Sonja.  The repairs are complete and now her townhouse is nearly ready to rent.  Bethenny sits quietly as  Sonja tells her about her expanding business empire which now includes shoes.
Bethenny tells her about sitting shiva at Jill's house. She brought her daughter Brynn to meet Jill.  The former best friends have a heart to heart and Jill said she regrets her past behavior towards Bethenny.  Bethenny was happy and was hopeful that the closure would lead towards some healing.  But she is not ready to rush into a closer friendship with Jill again, at least not at the moment.   She said she feels like something's shifting. She's not as angry anymore and EVEN seeing Ramona at the funeral didn't make her as murdery as usual. "God, I'm so sentimental " What happened to me!'
Free At Last
 
A newly released Luann, (still on the phone) calls Dorinda to talk about the next steps.  These past few years have been a nightmare, and Luann admits she's been self-medicating to stuff down the emotional turmoil of it all. Dorinda understands, and she's supportive of her friend's journey ahead. "I've been traveling, I've been to prison," says Luann, and now she totally intends on changing her life.
Thoughts???? Are Carole and Bethenny on the mend?  Will Scott bolt from Tinsley?  
Sending Prayers out to Gregg Leakes
CityFella