A white only clubhouse in racially diverse Sacramento?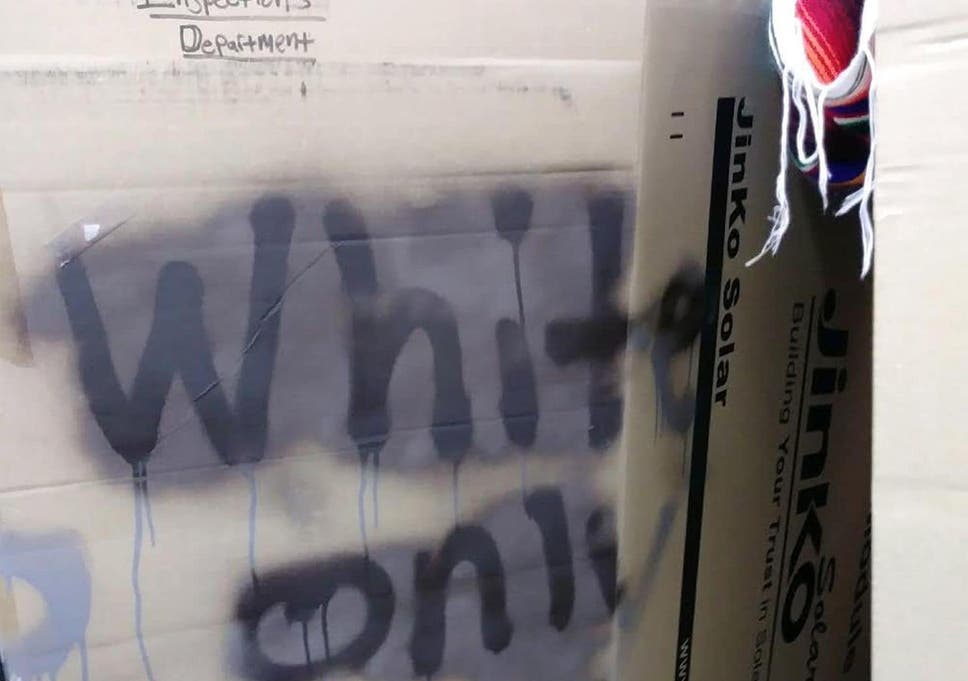 Teshawn Solomon said, a manager repeatedly called him Nigger AND built a clubhouse out of cardboard boxes around his and other employees desks with the words "White Only" spray painted on the boxes.
In an article in the Sacramento Bee, Solomon said he reported the harassment to a regional manager, showing him photo of the clubhouse and no action was taken.   He resigned after making the complaint because he felt there was nowhere he could turn for relief from the hostile workplace .
A second man, Jason Flick who is Caucasian, joined Teshawn Solomon lawsuit against.  Flick, alleging racial harassment by workers and managers at Vivint Solar's Sacramento.    Vivint, is a publicly traded home automation and energy company based in Utah.
Flick said  Solomon was "consistently singled out for racial discrimination and harassment by his predominantly Caucasian co-workers and supervisors."  He said Solomon was frequently called Nigger.     He said he was told to  scrutinize Solomon's time cards extra carefully.
The Flick lawsuit also mentions the "White only" fort, which "disgusted and distressed" He took photos of the fort and shared them with Solomon.   Flick resigned in March because he "could no longer tolerate the toxic, hostile, racist work environment.   When he applied for unemployment benefits, Flick included the photos of the fort in his application, which he believes were shared with Vivint's human resources office, the suit said.
Vivint CEO David Bywater in released a statement on Wednesday(before Flick's was filed)  saying his executive team first learned of the racial harassment allegations when Solomon filed suit earlier this week. Bywater said the company conducted an internal investigation that resulted in the termination of one employee and disciplinary action for several others.
"The disturbing experience described by our former employee does not reflect the values or culture of Vivint Solar and stands in direct contradiction to our core values as a company," Bywater said.   He believes the racial harassment allegations are an "isolated incident," and disputed some of Solomon's lawsuit.