After several years of Vacation bliss with the ladies ,Columbia is a bust. Usually the ladies have a fight on the first night.  But this is the third night and not only is there one fight, there are two fights at the same table.   The only person who seems to be enjoying herself is Tinsley.  She is positively giddy having a glam squad at her disposal.
Last night, was odd, Ramona was relatively quiet and I found Sonja to be the person of reason. (Yes, I said Sonja.)
Bethenny's is on her own with her breakdown.  After rejecting Luann's attempt to be a comforting friend, the rest of the women are like "fuck her"  Dorinda said it best, when she says "Bethenny is used to having an ally, but a lot of us have been in situations now with Bethenny where maybe she hasn't been so kind, so we're less tolerant to being kind."   Its this weird back and forth between Bethenny and the women.  I want my friends……  then oh get away, I don't want to be with people now!   They are done with her!    When she realizes this, she calls her friend Dennis, to get her plane because no one wants to deal with her madness.
Bethenny changes her mind about the plane and goes shopping, with the exception of Dorinda and Sonja the other women are like go catch bricks bitch.   This isn't lost on Bethenny, who shops until she drops.
The vibes between the women and Bethenny are as bad as it can get.  Carole talking to the other women said . "I just can't engage with someone who is crying every time we talk." I am sympathetic to that and it seems like Bethenny, even while trying to not make this about herself, is making it even more about herself. It's deflection aggression.
Sonja takes Dorinda's role as  shit stirrer and tells Bethenny every thing everyone has said about her.   With Bethany telling Sonja.  She doesn't care.
A brief OG Moment
Between  meltdowns.  Tinsley, Dorinda, and Carole exits.   Leaving  Bethenny with a rare moment with some of the original cast members Ramona, Luann and Sonja.  "This feels like old times," Bethenny says to them. "This feels like the originals." 
This vakay is tense. The source of course is Carole and Bethenny.  Bethenny wont look at Carole. Everyone wants them to fix it!  Hoping to lift the dark cloud that's ruining the vacation.   With Sonja and Bethenny being chummy, Carole goes to Sonja hoping that Sonja could lend some insight, but Sonja has nothing substantial to add and late reports  Sonja reports to Bethenny.
The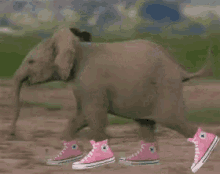 in the Room
Carole want to deal with it!  She says she loves Bethenny but she doesn't get it!  A very emotional Bethenny says their relationship has eroded.  BUT WHY, HOW!   Perhaps the silence between them went on too long.   There is frustration on both sides. Carole wants a quiet private conversation.    Bethenny is very emotional and                                        is yelling at her, accusing her of making things up. Screaming about Text messages and is demanding validation from Carole!
Meanwhile at the other end of the table
Dorinda and Luann are about to go deep.   We love our Dorinda but she's has tossed a few and Lu said to her " You're about to turn"   and she did!  Dorinda, takes no prisoners when she's had a few!   And she went deep on Luann, deep and nasty.   The fight at the other end of the table was much safer.    She called Luann a felon and that she should drink some more and get arrested again.    Dorinda made  light of her Countess Title  (Say it with me DAMM!!!!) Luann says, "I see how you really feel now,"  Within some of her drunken venom is delayed truth.  Something that she wanted to say but using alcohol as a shield.  At one point, she knocks her glass over and it spills all over Luann.     Ramona, waved the waiter away to cut her off.    The words cut through a very fragile Luann and leaves her devastated.  Dorinda, wasn't done, with Luann gone, she turned her sites to Ramona.
At the house, a shakened Luann tells Bethenny about Dorinda and her drinking.  Bethenny shares her experience with Dorinda in Florida.   After a few drinks, Dorinda was a jerk to Bethenny's friends.   A pattern that repeats itself over and over.
                              Columbia has been a rough trip.  Is Dorinda a Alcoholic ?
                                                                           Thoughts?
 CityFella