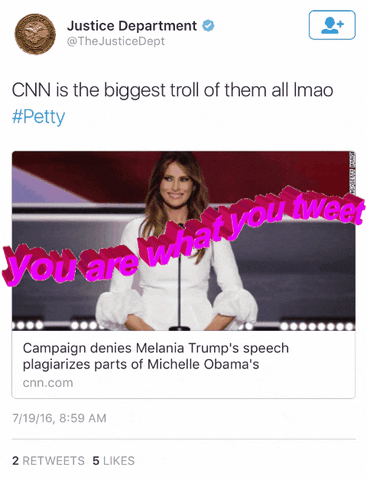 The Trump women seem to be slowly distancing themselves from the President.  First, it seems the first lady prefers CNN to Fox News.  Now in a statement prepare by her spokesperson Stephanie Grisham, wrote to counter his tweet suggesting LeBron isn't bright.
 "It looks like LeBron James is working to do good things on behalf of our next generation and just as she always has, the First Lady encourages everyone to have an open dialogue about issues facing children today. As you know, Mrs. Trump has traveled the country and world talking to children about their well-being, healthy living, and the importance of responsible online behavior with her Be Best initiative. Her platform centers around visiting organizations, hospitals and schools, and she would be open to visiting the I Promise School in Akron.
https://twitter.com/realDonaldTrump/status/1025586524782559232
Mike or Michael Jordan gets in the fray.  Earlier today Jordan said  I support LeBron James. He's doing an amazing job for his community,"
A few days ago his daughter Ivanka said the separation of migrant children from their parents as a low point of her White House tenure and unlike her father she doesn't believe the media is an enemy of the people.
While, Donald is the President.  We can look to Melania and Ivanka to at least look Presidential.
CityFella
https://twitter.com/realDonaldTrump/status/1025586524782559232