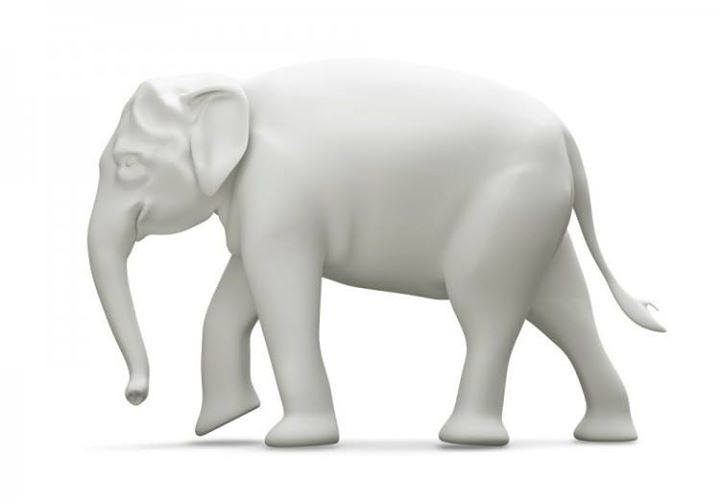 white elephant (def)  a possession that is useless or troublesome, especially one that is expensive to maintain or difficult to dispose of.
 2015, Supporters of  Sacramento's measure B told us.  Sacramento would  benefit all our neighborhoods by improving mobility between midtown, downtown, and West Sacramento with an affordable transit system that is authentically Sacramento.   Measure B would improve our economy. Streetcars create a vibrant local economy, which means more small businesses and more jobs in downtown and midtown.  The streetcar project will help create 12,000 jobs and $2.5 billion in economic development over 20 years and will allow seniors, students, visitors, workers, and central city residents to go car-free.
Those opposed to Measure B said, the streetcar project would operate at an enormous annual loss. Ticket sales are expected to cover about 20% of cost of operation; the other 80% will require a subsidy.  The shortfall will likely come from the City's General Fund, reducing local services such as parks, bike lanes, street repairs, the homeless, and police.  It runs on, or near, the same Streets served by existing light rail and buses.
November 2015: Measure B, didn't receive the required ( two thirds) required to pass the tax increase.
Despite its failure, Mayor Steinberg and other city leaders continued to press on. The voter rejected project received funding from the state and a 100 million dollar  commitment from Congress.  The Riverfront streetcar project grew in size, from 3.3 miles to 4.4 miles ending at West Sacramento's City Hall.
The arguments against the project in 2015, continues to be true in 2018.  The proposed route continue to be served by buses and light rail.   While there are more housing along the routes, no one has identified need.
What we do know!
If completed, the route will require a subsidy.   Regional Transit, is looking for riders.
In the last 12 months, Regional Transit has seen more than 2 million fewer bus and light-rail trips compared to the year before, a 10 percent loss. That adds up to a more than $800,000 deficit in fare revenue.  The hope was the Golden 1 Center would attract more customers, but a year after opening and a year after rate hikes, RT just isn't seeing the impact (CBS Sacramento January 2018)
Nearly four years ago, Regional Transit opened the Green Line from Downtown to Richards Boulevard (Township 9)   Today the line carries fewer than estimated 200 passengers a day is a drain on RT.
Sacramento along with Albuquerque, Dallas, El Paso, Jacksonville, Los Angeles, Minneapolis, New York City, Orange County, Reno, Seattle, Gary,Indiana, St. Petersburg ,Florida and Tempe Arizona.  Recently learned, the funds approved by Congress in March is being held up by President Trump's Federal Transit Administration.
Thank you, Donald?
It isn't clear why the Trump's administration halted transportation funding. If his administration re evaluated the methods used for cities to qualify for funding, then this is a positive move for tax payers.   If the project is completely funded, Sacramento's Riverfront  street car line will be a financial drain on Sacramento and the cities served by RT on day one.
Its only taxpayer money, the project doesn't have to make fiscal sense.  Fiscal independent studies aren't important, history or profitability isn't important (Sacramento Convention Center) If Des Moines have one, well our city should have one too.
CityFella