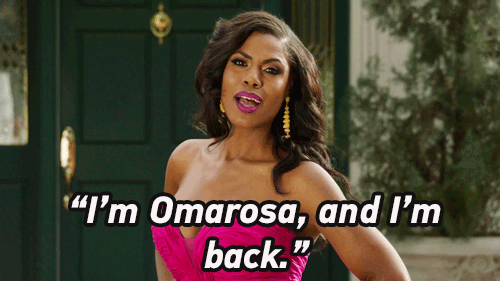 Omarosa wasn't on any ballot yesterday.  But she won in every state.  Thanks to the President.  If you live outside of Connecticut, Minnesota,Vermont and Wisconsin you may not be aware there were major contests in those states. Especially after 9am on the west coast, as all the media focused on The Presidents tweet, calling his favorite black woman a Dog.
__________________________________________________
I'm not a fan of Omarosa, but her performance yesterday was Brilliant!  
Click on the link below for the full story
https://sacratomatovillepost.com/2018/08/14/the-real-white-house-part-719-dt-omarosa-is-a-dog/
_________________________________________________
Did the Protege Become the Master?
After three stints on the The Apprentice it became very apparent, she's learned from the master.   It's very clear, Omarosa, has studied Donald Trump,and knows him well.
1. She knew the announcement of the tapes would make him crazy. (Unhinged)
2. The mere suggestion of a meeting with Robert Mueller would cause an explosion. (Dog)
3. Promised the release (drip, drip, drip, ) of future recordings, resulting in fear and chaos in the White House.
Omarosa released a tape to CBS yesterday.  The issue was the dreaded "N" word".  In the book  Omarosa said GOP pollster Frank Luntz told them he had heard Trump use the racial slur on an audio tape. (Luntz denied having heard Trump use the word.)"
On the tape was Former Trump spokesperson, Katrina Pierson and Lynne Patton the three of them talked about the possible existence of the tape.   On Monday, Pierson told Fox News  the conversation was pure fiction.  On another Cable news show, she said admitted (of course after CBS played the tape) she was on the tape and yes she did say that Donald might have used the "N" word.  But she only said that to placate Omarosa.  "That happened a number of times because Omarosa is a bully."    (It was as if Omarosa was sitting in the director chair, telling her what to say and how to react)      NEXT!!!!
Like Trump, Omarosa will speak into any microphone placed in front of her.

Like Trump, she cant escape from a lie, a falsehood, so she will twist the pretzel until you've forgotten the question.

Omarosa isn't known for loyalty. She is polarizing figure and not highly regarded.
"She's doing Trump as well or better than he is,""This is his mini-me. He created Omarosa. He gave her license and invited her into the sacred space of the Oval Office . . . Now, after having created this monster that's coming back on him, what's he going to do?"            The answer, for now at least, is tweet.       
Michael Steele, Former Republican National Committee chairman. 
The Perfect Storm
I believe she wants to be sued by the President, this will keep her in front of the cameras and sell more books.    Unlike the other authors, Omarosa, knows Donald too well.  She knew he would attack her .  There are rumors that he leaned on her for comfort, after all they have known each other for more than a decade.   This IS the perfect storm for Omarosa.  A woman who isn't creditable , against an entire administration that isn't creditable.    CNN's Gloria Borger said it best  "They deserve each other"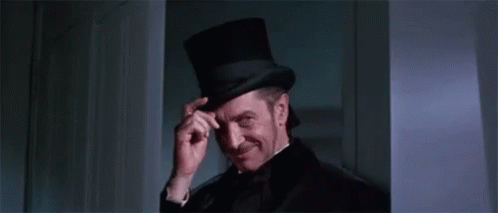 CityFella