Its a wrap
We began last night where the show ended last week with Carole telling bossman Andy " He was full of Shit" for saying that Carole and Bethenny trashed each other the entire season.
Nearly half of the episode was the Bethenny and Carole feud, it was endless and ruined the reunion, at this point I'm on team "can't give two shits".   If you need details of their bickering, stop here and read another review. I can't!
Sonja Tremont Morgan
For most of this season I thought there was something different about Sonja.  We love her ditzy gentleness.  But there was something different.  While she didn't seem to get much screen time but she seemed insightful and sometime brilliant in her confessionals.
Yes, I said it!   Sonja Tremont Morgan.  Last night we learned that she has (I'm not fully clear about this) had some spiritual cleansing? (again, I'm not sure).  She has cut back on the drinking and she seems clearer, more so than ever before.
The spiraling Sonja has found her footing.  She has rented her townhouse, moved into a small apartment and for the first time she seems to have direction.   Bravo, didn't let us see her move out of her townhouse, we weren't privy to her personal successes, shame.
Bethenny said she regretted calling Dorinda a drunk, which moved Dorinda to tears.  Carole said that she regretted failing in her attempt to remain cordial with Bethenny. She didn't regret calling Andy "full of shit'.  Ramona and Sonja made up, a bit.
Let's Not Talk About Bethenny
The real housewives of New York survived the dreaded season 10 Housewives curse.   At its worst, New York is the platinum franchise.  The disintegration of the friendship between Bethenny and Carole was sad and dominated the season but destroyed the reunion.  The resentment towards Bethenny by half of her cast mates was clear and with merit. No one can take away her heroic efforts in Puerto Rico.
At beginning of the reunion, some of her cast mates accused Bethenny of "only doing things for the cameras".   Carole has written about it on social media.  On the reunion,we see montage of Ramona attacking Bethenny ,what we don't see are images of Bethenny attacking Ramona.  In fact ,we rarely see images of Bethenny attacking cast members,no one has a deadlier sword than Bethenny.  What we see is a regretful apologetic Bethenny, who has sliced and diced nearly every cast member since her return.   I am a huge fan of Bethenny Frankle, I love her intelligence and humor.  The producers of #RHONY seem to project a positive image of Bethenny, perhaps to protect her brand.  I believe the producers have created a wedge between Bethenny and her castmates which in the long term could ultimately damage the show.
It's Lu Baby!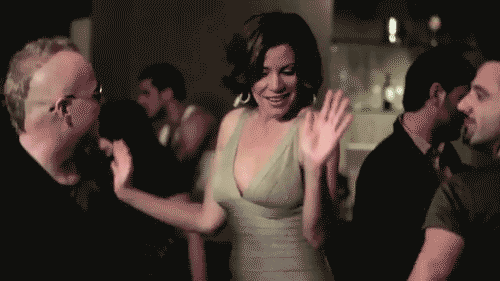 This season, I believe Luann had the most compelling story line from beginning to end. We saw her at lowest and we saw her comeback.   I thought the conflict between Dorinda and Luann was far more layered than Bethenny and Carole.   Her absence was notable.  Luann's story has captured our hearts..   Make some room, its Lu baby!
I will miss Carole, she was a formidable presence.  We didn't see enough of Ramona this season, the same was true for Dorinda.  I'm on the fence with Tinsley, she doesn't have a storyline and she doesn't hurt the show.  I suspect there is something there, its deep, dark and bubbling  Drip, Drip, EXPLOSION!!!
See Ya next season….thanks for following.
CityFella
recommendation:  Catch this season of "Married to Medicine" and  Binge watch Last Season of Married to Medicine.