The Trump administration isn't keen on Public Transportation.  The Federal Transit Administration (FTA) is not distributing money earmarked  for public transit.  Many projects in cities across the nation including Sacratomatoville are waiting for federal funding have hit Trumps Wall      Nearly 2 billion dollars is on hold.   Construction has already begun in some cities awaiting funding to complete the projects.
The FTA says the reason the projects haven't received funding is because they aren't yet ready. The Transportation Department hasn't set a specific date when the funds will be released.   Many communities are hesitant to complain because it could result from in future delays.
In 2015, the astute citizens of Sacramento rejected the ridiculous  ( measure B ) 4.4mile street car line between West Sacramento and Midtown called the Riverfront Street Car Project.   The 100 million dollar line duplicates existing bus routes operated by Yolo County and Regional Transit.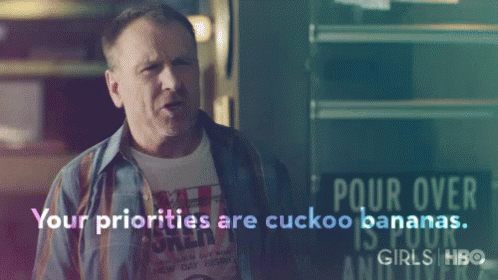 Undaunted by the defeat, Council Member Steve Hansen and company went looking for extra funding for the project.   Shortly after the election he told the Bee  "We have identified all but $30 million of the funding we need, and we will work to find that $30 million."
Did they? 
One of the challenges for Sacramento and a few other cities is funding. Transit agencies have to round up funding for the rest of the project, get agreements with contractors and other third parties, develop cost estimates and prove that they can manage a project of its scope. Then the FTA reviews the projects and rates them. Projects must earn a "medium" rating to obtain funding. To qualify for  Trump dollars, cities need to secure all of its non-federal funding first.    Sacramento hasn't, as a result the project is in jeopardy.
 According to Eye on Sacramento, The California Transportation Commission provided 25 million dollars and the 30 million dollar rejected by the voters?  May come from the Cap and Trade funds.
Where did the money come to work on the project, thus far?
These desperate times for supporters of Downtown Riverfront Street Car Project.  Failure to meet all the requirements could mean the end of the line.   Last December, the group representing  the Downtown  Riverfront Street car requested for 3.5 million dollars in Proposition A1 funds from the cash strapped Sacramento Regional Transit District.
Proposition 1A (High Speed Rail Act 2008)  bond proceeds are to made available for capital projects on other passenger rail lines to provide connectivity to the high-speed train system and for capacity enhancements and safety improvements to those lines.
RT's  Board of Directors denied the request. It would consider releasing the 3.5 million dollars after the Federal Transportation District approved the project.
The issue for RT is if the street car financing isn't nailed down, those fund may not be available for other projects.  The Street Car project was an agenda item at last weeks RT meeting.
News at 11
CityFella