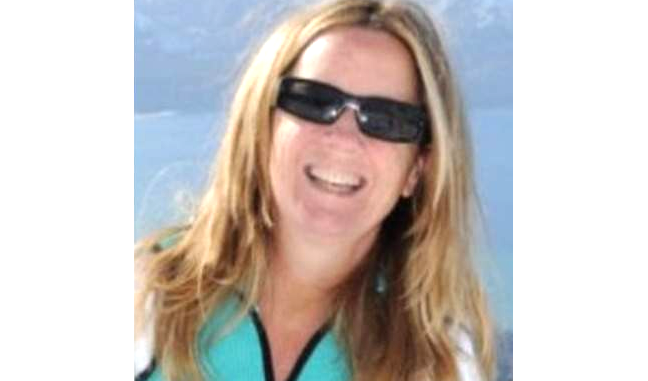 A white nationalist tweeted her home address and called for peaceful protest outside her home. Her life is no longer her own and any form of normalcy may not return for years.
Christine Blasey Ford, could have remained silent and lived her life in the Bay Area.  For her it may have been a sense of duty.  A man she believes who once held her down with his hand over her mouth. A potential judge on the highest court in the land. A position of power  that is his for a lifetime, someone needed to know.
It's politics on both sides, the Trump Administration and the Republican wants a young judge who may sit on the high court for 30 years or more.   The Democrat's want to delay or derail those plans, perhap a retalitory move against the Republians who blocked Obama's pick for the highest court.
The Republicans wants a hearing as soon as possible.  With little room for error the timer is ticking. They need to get  Kavanagh through the Judiciary Committee and on to the Senate before the mid terms.   Without additional witnesses the hearing will be swift.
Its doesn't matter what she says, or how creditable she seems and Professor Ford knows this.  She has seen our government in action, she who Anita Hill is.
She has been summoned to the mountain, next Monday.   If need be ,they will bring the mountain to her.  At the mountain, she will face a group of old white men whose goal is to politely discredit her, after all, she doesn't know where the party took place or the name of the  host.    Mr Kavanagh, will respectfully say she is mistaken. With doey eyes he may even go as far to say, he believes her, but it wasn't him.     The  Judiciary Committee will look at each other, the gavel pounds wood and its dinner at the Olive Garden.
In a statement to CNN, Professor Ford's attorney Lisa Banks said a rush to a hearing is unnecessary and contrary to the Committee discovering the truth.   She went on to say that Ford has been "thrust into the spotlight " and isn't able to go home because she's receiving threats to her and her family's safety.    She continues to believe that a full non partisan investigation of this matter is needed and she is willing to cooperate with the Committee.  However, the Committee's stated plan to move forward with a hearing that has only two witnesses is not a fair or good faith investigation; there are multiple witnesses whose names have appeared publicly and should be included in any proceedings.
At the moment the tide is in the Republicans favor.  However, there are some in the #meetoo movement who are restless and a break in the silence could change the direction of the tide.
The Republicans would be better served if they allowed the FBI to get involved.  The Trump Administration refusal to release one hundred thousands of pages related to Supreme Court nominee Brett Kavanagh's service could become front and center.  Allowing mid term voters  to wonder if the Republicans are hiding information related to Kavanagh and Professor Ford.
Could Professor Ford be mistaken? After all it was more than 30 years ago.  Maybe she has an ax to grind and wants to derail his chances or worse an San Francisco Bay Area Ultra Liberal Democrat.  In a matter of days, the life she has enjoyed in relative anonymity has been turned upside down.  So Carol Merrill, tell us what she's won?
CityFella
"