Did he or didn't he?
We may never know.  Today, after all the polls are conducted, the Republicans are in a lose lose proposition.  Support Kavanugh and deepen the divide with women voters or pull Kavanaugh and lose their evangelical support.  Devout christians have tolerated Trump, so that they would have a strong conservative in the Supreme Court.  At 53,   Judge Kavanaugh could be on the bench thirty to forty years.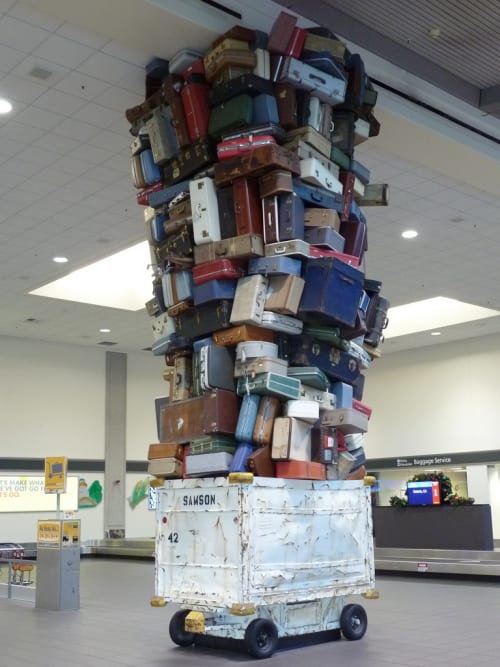 Judge Brett Kavanaugh has baggage. 100,000 pages of baggage, withheld by the Trump Administration.    People who knows him ,says he is aggressive when he drinks.  He has Roy Moore baggage, where three women,(so far) who do not know each other has accused him of getting aggressive with women.
Epic Fail?
Rachel Mitchell was the designated mouthpiece for the old white men club.  Her role was to discredit Professor Ford in manner they could not.  However, Professor Ford, was impossible to annihilate.   Not only did Ford answer every question, she readily admitted to her own errors.
When it was time for Judge Kavanagh to speak, they were clearly done with her.  Unlike Professor Ford, Judge Kavanagh, was defiant, combative with the Senators and refused to answer twenty persent of the questions.
The Judge said: This is destroyed my family and my good name. A good name built up through decades of very hard work and public service at the highest levels of the American government. This whole two-week effort has been a calculated and orchestrated political hit," 
"Fueled with apparent pent-up anger about President Trump and the 2016 election, fear that has been unfairly stoked about my judicial record, revenge on behalf of the Clintons and millions of dollars in money from outside left-wing opposition groups.
The Judge cried and yelled.  He says he has never raped anyone!  He repeatedly spoke of his diligence as a student and of his positions in sports.  I think Trumps base was proud. Tomorrow is another day.
There were other judicial choices, but he chose Kavanaugh, a choice with 100,000 page mystery.  Yes, these are super ugly partisan times.   Yes, like the Republicans, I believe the leak of Professor Fords info to the press was intentional and it has cost her.
I also believe, by the end of weekend she will be seen as hero.  Meanwhile, the clock is quickly winding down on the GOP and the news isn't good.   Every day the wait the risk another woman coming forward. If the vote goes down party lines, they can't afford to lose more than two votes.  As the Repulican Senators made very clear today, they do not have any interest of an FBI inquiry.
Theyr are down to two options.   Quickly install the tainted Judge Kavanaugh in the next few weeks and lose more Independents and women,or start the process over with a new candidate and losing the Evangelical base.
News at 11
CityFella