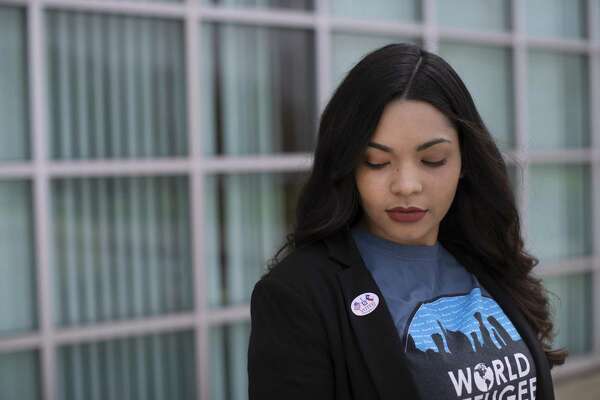 Photo:Google
Anita, Miguel, and Connie are dear friends and family members.  TWENTY NINE MILLION HISPANICS are eligible to vote in the midterm elections next month.  If just 40 percent of Hispanics vote in the elections next month it could change the political  landscape of the United States.  And should Hispanics continue to vote in large numbers it will change how politicians view Hispanics.
Just 40 Percent
In an ideal world, everyone eligible to vote should vote.  If forty percent of  Hispanic voters voted in border states of Arizona and Texas it would change the direction of those states and the country.   40% of  Hispanics would determine who would be Governor, who would represent them in Congress and the Senate.
While Hispanics is far in away the fastest growing demographic, voter turnout is low.   Four years ago, only 27% of eligible Hispanic voters participated.  Verses 46% of white and 41% of black voters.
Why is Voting Important? 
Miguel , it's is the only time when YOU have a say in what happens in your country, in your state, in your city, and who the best people to choose to operate the schools in your school district.   Its not just choosing a president, governor or mayor.   Next month voters will vote on issues that directly effects them in their state, city, town and county.  A single vote could change the direction of your community.
Choose the party and individuals who best represent your values and issues that are important to you.
Despite the size of the Hispanics community. (The largest non white population in the country)  the community is under represented.  As a result, issues important to Hispanics are not seen as a priority and this isn't like to change until a larger percentage of Hispanics vote and elect more Hispanics to office.
Anita, there was a time in United States when only white men could vote.  Not women or any person who wasn't white.   Early on, black voters understood the power of the ballot box. Blacks voting  in large numbers, were elected to boards, councils, became Mayors, elected to Congress, became Governors, elected to the Senate and in 2008, Barack Obama was the first non white individual to become President of the United States.
For years, blacks fought for the right to vote.  People were killed attempting to vote and as the courts slowly agreed that blacks and all Americans could vote.  Communities began making it difficult to blacks to vote.  In 2018, history is repeating itself.  Some communities and states are attempting to suppress the black vote.
"Remember"
There are 435 members in the US House of Representatives (Congress)
And
100 US Senators
Hispanics are 18% of the US Population and occupy 46 seats in Congress*
 Senator Marco Rubio, Florida 
Senator Catherine Cortez Masto, Nevada
Senator Bob Menendez, New Jersey
Blacks are 13% of the Us Population and occupy 51 seats in Congress*
 Senator Kamala, Harris California 
Senator Cory Booker, New Jersey
Senator Tim Scott, South Carolina
Asians are 6% of the US population and occupy 15 seats in Congress*
Senator Mazie Hirono ,Hawaii
Senator Tammy Duckworth ,Illinois 
Connie, you and I registered here in Sacramento County in 2016.  If you choose, you can vote today using your absentee ballot.  I would like to suggest a calling your friends and family  via email and social media and make a pac to vote where every one is accountable to each other as it was 2016. We celebrated with a crazy pizza party. 
 Two years ago, we took videos with our (I voted sticker) on and posted those videos on Facebook     I regret not taking your boys.  It's important that they be apart of the process.  
Remember,even if your guy or issue loses. If forty percent of Hispanics continue to participate in the  elections, there will be less chatter about immigration and deportations.   Other issues that are near and dear to the community will be seen in a new light.   
"I promise"   
(Feel Free to Share this with your friends)
Vote!  Vote!  Vote!
Cityfella
(You Know)
   * 2016 Population