https://twitter.com/realDonaldTrump/status/1052213711295930368
With less than three weeks before the midterm elections.  The President's  verbal attacks on women have increased.    On Sunday's "60 Minutes, the president dismissed his treatment of Professor Ford by saying  "You know what? I'm not gonna get into it because we won. It doesn't matter. We won."
Yesterday in a tweet, he took another swipe at Senator Elizabeth Warren "She took a bogus DNA test and it showed that she may be 1/1024, far less than the average American,"       
Shortly after Judge S. James dismissed Stormy Daniels' defamation lawsuit against the President, he attacked her on Twitter calling her "Horseface"
Daniels suit against the President and his former attorney Michael Cohen is pending.
There are some who view the midterms as a referendum on the Presidents treatment of women. 
President Donald Trump said Tuesday that he won't accept the blame if Republicans lose the House in November, arguing that he is "helping" Republican candidates in the midterms.
After the President called Stormy Daniels "Horseface"  She responded in kind on Twitter calling him "Tiny"  (I wonder what she means? )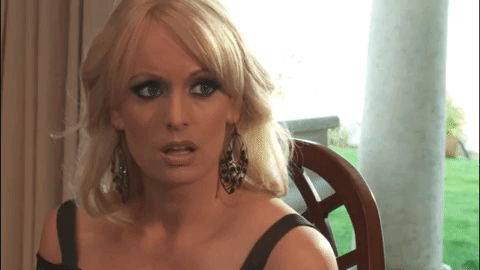 CityFella