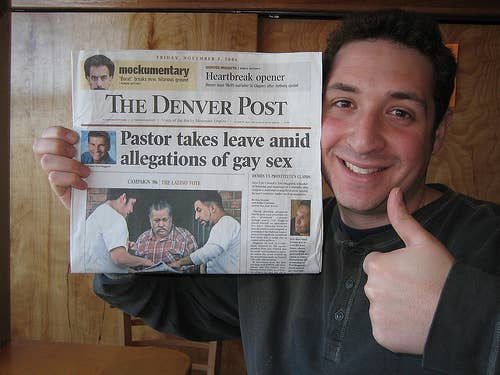 Photo: Google
Time magazine said, he was one of the top 25 most influential evangelicals in America.  His first church met in his basement of his home. his congregation was a devoted twenty two people,  grew into one of the largest churches in Colorado over 14,000 members.
The pastor had strong views about homosexuality..  In 2006, he and his church supported Colorado's Amendment 43:  The law only recognized a union of a man and a woman.
Sex,Lies and Coverups
Late 2006, a small story about a male prostitute and a pastor of a mega church in Colorado went National.   The prostitute slash masseur said the pastor has been seeing each other for three years, the gentleman said the pastor used meth.    The pastor denied the affair and admitted to buying the meth, BUT threw it away!
Initially, the prostitute didn't know the pastors identity.  He came forward after seeing the pastor on television supporting Colorado's prop 43.  "It made me angry that here's someone preaching against gay marriage and going behind the scenes having gay sex!"
"I did not have a homosexual relationship with a man in Denver"
After months of denials the pastor admitted to having "some" sex with the prostitute and another man who attended his church.
He was fired by the "Overseer" Board of the church he started.  The board wanted him out of Colorado. After weeks of intensive counseling with the churches ministers to help him get in touch with his heterosexual side, the pastor was deemed "completely heterosexual'
Initially the pastor had a lot of support from many in the evangelical community. With one leaders saying  It is unconscionable that the legitimate news media would report a rumor like this based on nothing but one man's accusation….It appears someone is trying to damage his reputation as a way of influencing the outcome of the election especially the vote on Colorado's marriage-protection amendment, which he strongly supports."  Over time support for the well known Pastor faded.
'Lies from the Church"
The church may not have known about the prostitute ,but they did know about an incident with a male member of the church because they bought his silence. They paid the young man $179,000 to cover his counseling and his college tuition back in 2006.  The young man said the contact was not consensual.
"Where are the Cameras?"
 While others would have disappeared from public life, Pastor Ted Haggard was a constant fixture on TV.   Oprah,to Larry King  and various news shows, he took on those who called him a hypocrite .   But not just news shows, he and his wife Gayle have appeared on reality TV.  Divorce Court, Where he said, he wanted his wife to divorce him after the scandal, saying that he thought he had become so "toxic" that divorce was best.    Celebrity Wife Swap, where he swapped wives with Gary Busey.
"High in Colorado"
New Life, Mega Church the church Ted Haggard founded, is a shell of itself.  Brady Boyd, the Pastor who succeeded Haggard at New Life disclosed information about the scandal  to the New York Times, nearly three years after Haggard was fired.
In November of 2009  with the severance deal of the New Life Church at an end and despite his agreement never to return to Colorado. Ted Haggard posted a message on his Twitter account announcing his intent to begin public prayer meetings in his Colorado Springs home.   A few weeks later the meetings of the St James Church took place in his barn.
Today,  Ted Haggard  says he is bisexual. He is still married, his wife shares pastoral duties.  In one interview e said he opposed gay "marriage," but supported domestic partner benefits. His church accepts Gay's and his congregation has outgrown the barn,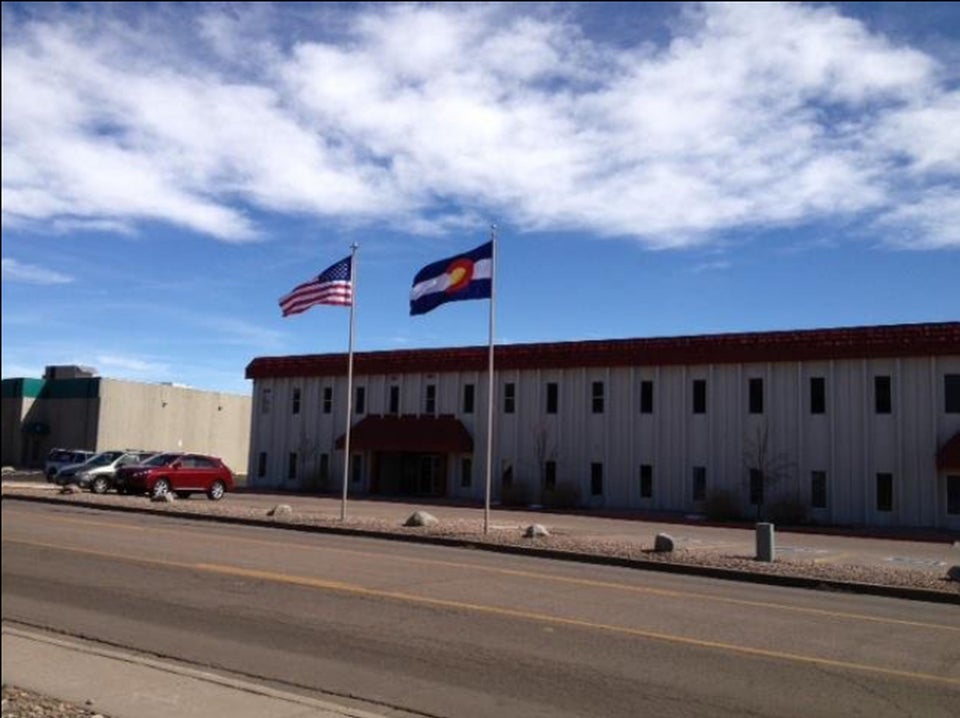 There is something delicious about exposed hypcriporcry.  Someone finally getting their "just deserts"   For four years I wrote about the Crystal Medotdist on this and other platforms.  The man who bought and threw away his meth.  The man who said he was molested as a child.
He was an onion, on every news show, there was something different, we learned something new.   Perhaps he was playing us.  On one show, his family was barely surviving.  In one publication he said, if he were 21, he could Identify as a gay man.
_________________________________________________________________________________
"2010"  Ted Haggard is back in the pulpit
Click on the  Link Below for the full story
 https://sacratomatovillepost.com/2010/06/04/ted-haggard-is-back-in-the-pulpit/
__________________________________________________________________________________
Redemption or Ego?
Today, Ted Haggard is rebuilding and re-branding his life.  His return to Colorado Springs was personal.  The size of the Congregation at New Life Church is around 10,000 , 4000 fewer members than when he pastor.
In a world of second chances, Haggard says he is not gay and do not desire men.
In an interview published in the February 2011 issue of GQ Haggard said, "I think that probably, if I were 21 in this society, I would identify myself as a bisexual," adding that "Just like you're a heterosexual but you don't have sex with every woman that you're attracted to, so I can be who I am and exclusively have sex with my wife and be perfectly satisfied.
CityFella