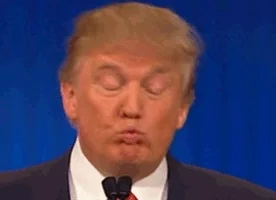 Disclaimer:  If your a died hard supporter of the Prez ,this is "Fake News" so continue at your own risk!
Reporters at the White House said he was a bit off yesterday, pacing back and forth.
_______________________________________________________
Wednesday, November 7th 2018
For the First time in nearly two years America Exhaled
(Click the link below for Story)
https://sacratomatovillepost.com/2018/11/07/exhale/
__________________________________________________________
You can watch the entire Shit Show on You Tube 
You may have to watch this  Four minute video twice  
Today, someone in the Trump Administration said CNN's Jim Acosta attacked the aid.  So far the fake news media (with one exception) says Trump's version of the video was altered (so SIT down!)
When Prezy Poo doesn't like the direction of the media.  He creates new news. Yesterday, he was successful in changing the narrative.   Instead of talking about the historical mid term elections where were more women ,Native Americans and Muslims and gays were elected to office.  We talked about the dismissal of Jeff Sessions.   Well Done!
Prezy, likes to be in control.  His insecurity guarantee there are more Krazy days ahead.
CityFella