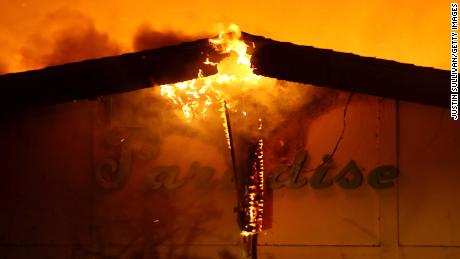 Eighty seven miles northeast of Sacramento is the City of Paradise. Last night around 6:45 pm "The Camp Fire" Jump a line and destroyed this eighteen square mile city, population 27,000. As of 4am today more than 35,000 people have been evacuated in the area as the fire has not been contained. Six people have perished in the fire.

Conditions in most parts of California is very dry. There hasn't been any significant rain in Sacramento is several months. Low humidity levels and offshore winds blowing hot air inland, combined with dried out vegetation, could cause any wildfires that spark to spread quickly. A smoke a smoke advisory has been issued for the San Francisco Bay Area over 200 miles from the fire.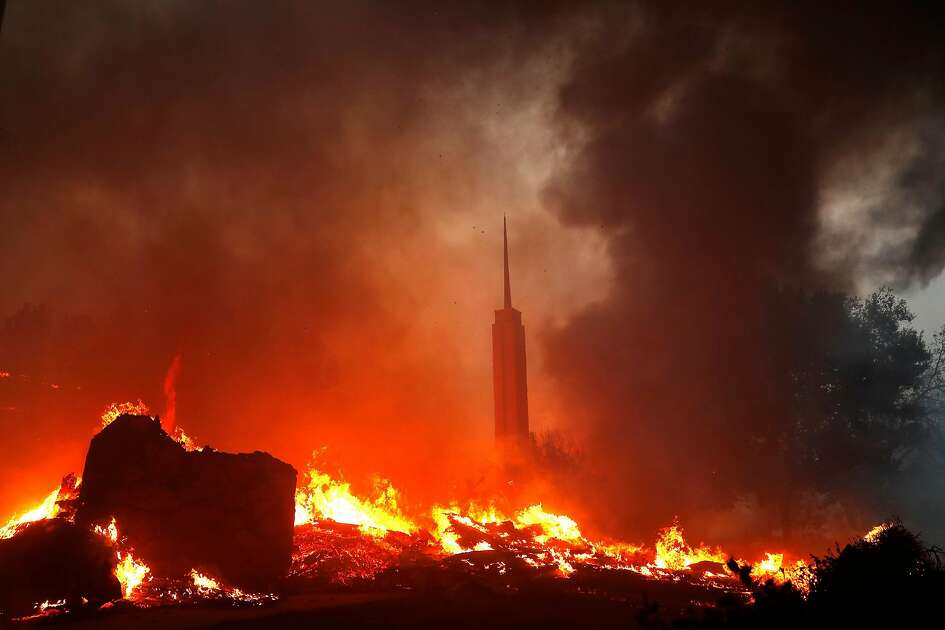 The Church of Jesus Christ of Latter Day Saints burns during Camp Fire in Paradise
The "Camp Fire' was discovered around 6.30am near Pulga, Ca, 26 miles northwest of Paradise. The blaze, named the Camp Fire because of its proximity to Camp Creek . High wind gusts is resulting in a fire growing at a rate of 80 football fields a minute. The Fire is less two miles from Chico, the home to nearly 90,000 and California State University, Chico
All roads in and around the Chico area including 99, 20 are closed.
CityFella