On Twitter, #RHOA fans were asking for the return of Sheree, Kenya and Phaedra Parks
Takes a while to adjust to a new housewife, good or bad we have a relationship with the old housewife,so it takes a minute. Every now there an then, there is a housewife who's is so likable, they immediately make you forget the old housewife. Ericka Jane and Lisa Renna over at #RHOBH and Dorinda Medley from #RHONY come to mind.
Shamari DeVoes entrance was so poorly received last night Tweeter was asking for Sheree Whitfield, Kenya Moore and where was PHAEDRA (Parks)!!!
Shamari DeVoe is married to the Legendary (so she reminds us several times ) Ronnie DeVoe, of New Edition and Bell, Biv, DeVoe, who at 51 hasn't aged She met him on a one night stand, and they have been together 17 years. (He is 11 years older) She says, she is the one and only true wife to a legend so many other women are dying to get their hands on.
She an Ronnie are going to become a power couple like Jay-Z and Beyonce.
She is also a member of the group Blaque and a mother of uber cute twin boys. She enters as a friend of Kandi's. (She was at Riley's baby shower) With the help of Kandi they are going to relaunch Blaque. Kandi wrote one their of the biggest hits.
I think the turn off factor,is she enters larger then life, being too extra. Several people on Twitter last night said, they wish they could fast forward her scenes. Hopefully, she will find her footing, soon.
The episode begins with the Porsha and the other newby, Eva Marcille at the gym. Eva is workin to keep her peach by being shady as hell. I noticed most of her shade is thrown Cynthia Baileys way. "When was the last time you've seen a model with a big booty?" One wonders, if she can hold her own against the heavyweights, Nene Leakes and Marlo Hampton. Its very clear she thinks Marlo is beneath her.
Gregg Leakes
We go with Gregg and Nene to a cancer center in Houston. He ripps out my heart as he sings "Never give up and never give in" as he walks into the hospital. Gregg isn't sure about undergoing chemo as treatment for his colon cancer and wants to consider alternative medicines. While they have successfully removed the cancer cells, there could be other cancerous cells floating around and the doctor believes chemo is the best treatment.
Shamari Shade and Ladies
Kandi and Porsha are civil, the two are laughing .(who know's) Kandi invites all the ladies to Shamari concert. Even thought Shamari believes the WORLD knows her. Cynthia had to ask Kandi who she was and to point her out on stage. After the concert is over Cynthia invites everyone to a barbecue. Oops, I'm sorry a "Bailey Que"
When Shamari and Ronnie (The Legend) comes over to the table, Nene is clearly not feeling her. For some reason, Shamari asks Ronnie (The Legend) to critique Kandi's performance with Xscape, which he does at the table in front of people he didn't know. For the record, Kandi's net worth is more than Double the Legendary DeVoe's. So who's schooling,who?
All About Dennis McKinley
Everybody talks about everybody. On a reality show, your words and expressions are memorialized in HD.
Carmon, Kandi's bestie and former aid is now her insurance agent. The Old Lady Gang's restaurant was a hit and now they are slowly becoming a chain with a second OLG restaurant opening soon. Carmon is meeting Kandi at the new site, to discuss business. But first things first, a lil gossip.
Across town, Porsha is meeting with her mom and still squealing'
The Topic for both groups is Dennis.
Kandi has never met Dennis. Atlanta is a small town and Kandi has heard things (can't you just here Mama Joyce saying," The Streets are talking')
At the restaurant and another woman appears, Jami, who also works for Kandi ( A few years ago Porsha chased Jami out of a Christmas party and attacked Jami and later went into anger management-caught up?) Jami's friend had dated Dennis for more than three years Kandi has "heard" Dennis falls quickly in love. He tattoos, his love interests names on his body. Jami says her friends face is on Dennis's body. He likes to give Rolex watches. Dennis likes to impress his ladies by having someone cook for his ladies. Or has his sidepieces cook for his main lady. Jami says you better check his receipts………..
Across town, Porsha's mom says Porsha's glowing. Mom talks about Porsha's big butt and the size of her new Rolex. Porsha tells her, Dennis is tattooed her name on his leg and plans to put her face on his back. He's also having freshly prepared meatloaf sent straight to her door! "This is for real! Like he ain't goin' nowhere," Porsha's mom is practically in tears about how Porsha finally found the perfect man who has made her so happy and content.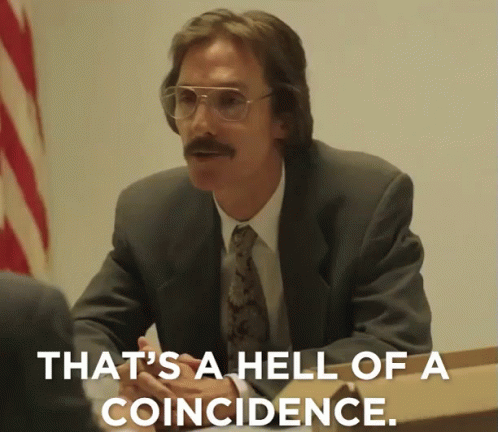 At the new OLG restaurant. Jami said her friend found out Dennis was dating Porsha at the same time. Her friend found out while they were all in Africa at Shamea's wedding. According to Kandi (who had never met Dennis) said Dennis was also dating other girls at the same time. Carmon tells Kandi to leave her mouth shut and "Don't you say nothing.
Your Thoughts on the new housewife Shamari? and can Eva take Marlo Hampton in the shade wars……
Until Next Week
CityFella
Last week, the Ladies Surprised Nene in Miami and Marlo Surprised Porsha
Click Link Below for Story 
https://sacratomatovillepost.com/2018/11/12/the-real-housewives-of-atlanta-s11-ep2-south-peach/