What a difference a year makes.  This time last season I was dreading reviewing #RHOA, with its sad storylines that went no where and while nothing spectacular has happened this season, it has been more entertaining then the silly scream fest of last season.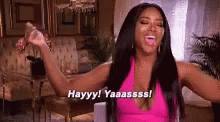 Kenya Moore's pumps are hard to fill , love her or hate her she brought the drama. This season the drama has been assigned to Marlo Hampton's size elevens.  While I'm not a big fan of Marlo's I'm bout ready for them to give her the damm peach. (almost)   At this point, I don't think anyone would miss Shamari Devoe or Tanya Sam.   Eva Marcille is this seasons shady sniper with memory loss (she seems to forget her shade when people question her) is iffy.   The big question is Nene Leakes, with Gregg's illness, will she be back next year…. But that's next year.
Last nights episode was good and smooth, a few bumps and a lot of light shade.  The rain in Destin Florida, kept the girls inside.
Shamari's fashion sense has been an issue since she burst out on scene.  Marlo, who in her mind is the source of everything. Insisted Shamari wear something from her closet. Marlo is a beefy gal and Shamari is petite, while it looked nice it was like taking a drop cloth from a big SUV and putting on a Corolla.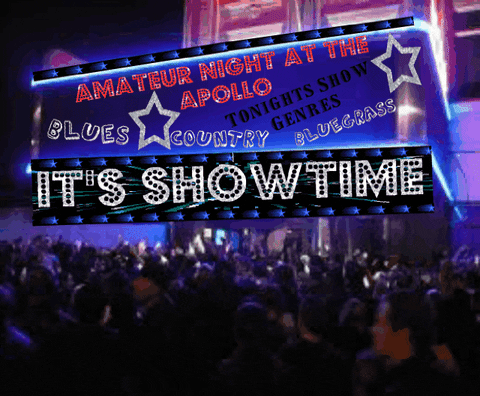 Bitch Stole My Talent 
A Nene Leakes Production
A talent show that pits two ladies together in the (who does it/wears it best vain)
First up, was the Fashionista extra Marlo Hampton vs that new comer Tanya Sam. Marlo came out in a romper and matching hat. But it was Tanya who took it all with a surprise multi fashion number.   As Tanya was describing her outfit, she mentioned  that she is doing a "high-low" look in terms of price point, with her sunglasses, which happen to be from Nene's Swagg Boutique, representing for the "low.  While there was no intentional shade, Nene wasn't feeling it.
Next up, was America's Top Model Eva Marcille and the woman Eva  said had a Veteran Walk ,Cynthia Bailey.  First this first, what the shit was Eva wearing, with her butt cheeks playing peeka boo and not in the nice way.  It wasn't even close, the Veteran body slammed her.    'Thank you Eva for warming up the runway. I'm the next Top Model now. Let me call Tyra and tell her,' said the Veteran.
Next singing:  I really, really,realllley, like Kandi Burruss.  You know where I'm going right! (Good!)  Shamari sang "Eye of the Sparrow.  Kandi (we love chu girl) picked some unrecognizable shit she wrote.  There was no contest. None, no questions what so NEVAH!!!   Shamari, kicked ass.
In the last round: Who is the best host.  Nene or Porsha?  Do I need to say anymore? Ok good.
Porsha is keeping her pregnancy under wraps.  Her last pregnancy ended in a miscarriage and she really wants to tell her family before telling the housewives.  The ladies split up later in the day.  With Kandi, Shamari, and Eva doing flying Pilates and Nene, Tanya, Marlo and Cynthia getting massages .  Porsha, went to bed went to with a headache.
Porsha knew the fact she wasn't drinking would be an issue.  So she poured coke and apple juice (yuck) in a bottle of Hennessy to throw the ladies off.   She told them she was doing an alcohol cleanse.   A few of the ladies questioned Porsha's behavior.  Her weight gain, snacking on pickles.        Marlo blurted out  Porsha's pregnant.   Some of the ladies agreed as they reviewed the day.   Nene, confronted Porsha,and Porsha poured .
"Dinner"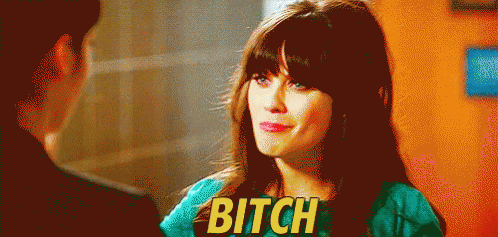 At dinner, a thrilled Nene kept her secret.  While the ladies were having champagne Porsha drank her concoction in front of the girls.
Your a Bitch, they're a Bitch, Every body is a Bitch Bitch Bitch…… 
Shamari wont let it go!   Now she is pissed about Marlo going into  her room and helping her with her fashion.   (say it with me, BITCH!!!)  Marlo didn't come in there with a gun.  Shamari, attempting to piss Marlo off, said  Tanya helped her dress for dinner.  Marlo comes back and said  anyone at THAT table could have helped Shamari dress better than she does.
While Shamari tries to bring it in.   Marlo turbo has kicked in  .  Shamari calls Marlo a
bitch
, not once but several times.   Little petite Shamari ain't no punk!!!!     Its clear Marlo don't scare her.   Marlo asked Shamari to call her a
bitch
again!   Shamari, happily called Marlo a
bitch!   
Marlo zero to 60 in point something seconds said  Ya Mama's a bitch!   Shamari says, 

NO your Mom's a bitch!

  Shamari finally asking: 'So we're just gonna keep going back and forth like we're in high school and call each other

bitches?' 
I'm sorry to say, I'm a juvenile!    I'm just glad I threw a tissue instead of my drink can at the flat screen.   Shamari took it well and earned some Big Azz Bonus points..  Take some notes Eva.  
The dinner couldn't end without Nene taking a shot at Tanya.  Tawking about her sto. No weaves or wigs were pulled in the episode…
Your thoughts…….
CityFella
Last Week
Eva bridal shower had every thing except Nene
(click on the link below for the full story)
https://sacratomatovillepost.com/2018/12/17/the-real-housewives-of-atlanta-s11-ep7-nene-thank-you-for-being-a-friend-eva/
,