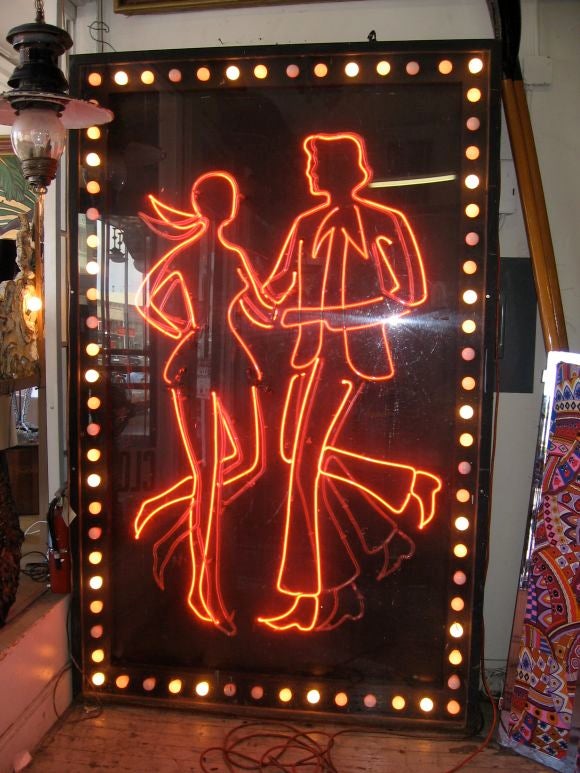 It wasn't about smoking, buying a drink, I just wanted to dance.
My roommate Jennifer introduced me to Disco.  She had this wild fascination with drag queen's, especially black drag Queens.   At one forty five am, we would walk down street to the Foster's Restaurant at Polk and Sutter. Foster's was opened 24 hours and was a popular place to gather after the bars closed at 2am.   In the 70's, Polk Street was the heart of the San Francisco's  gay community and there were more than a dozen bars between Post and Sacramento Street's
We were both under age back then.  Jennifer would sometimes get into the bars but I wouldn't. Watching the nightly show at Foster' s was one thing ,but entering a gay bar, wasn't happening,
One of the first disco's I ever went to was , "Dance your ass off Incorporated" on Columbus near the Wharf.  For this kid it was magical . Flashing lights ,disco balls and the deafening beat of the music.
Dancing was my life, from Fresno, to New York City.
It was a place you could be anything and do anything.  At a Disco, the dress code was what ever you feel and Polyester was king.   The bathrooms were genderless at some of the clubs in the city.
Dying to get into
Studio 54
My roomy Jen, fell in love with a guy who was into Scientology and moved to New York. They lived in a small roach filled apartment uptown off Broadway.   We were determined to get into studio 54. 
The staff at the door were mean and nasty unless your a celebrity.  You were judged and they determined if you got in.  It was fun, to watch people get out of their limo's like celebrities and slip the door man a fifty only to be directed towards the end of the line.
For a three days, Jen, her Boo Larry and me waited in line.    Jen was hugged up with Larry and one day, a man pointed at Jen and I . I told the man THEY are a couple and before I knew it,  Jen scooped up my arm and kissed Larry goodbye.
Invested
All over America, seedy dives were adding mirror balls and parkay floors, becoming Disco's overnight .  There were dance floors all over the City, from The Mission to the Richmond along Clement Street.   There was the Shanghai Gardens in Chinatown on Grant.  The I Beam in the Haight
  Busby's on Polk, had a Stainless steel ceiling and dance floor where they put saw dust on the floor to keep the dancers in place.   The hotels were adding Disco's . There was a disco in the Penthouse of the St Francis Hotel.  I met my wife on a dance floor in the San Francisco Hilton.
The larger clubs sold tee shirts, advertising there businesses.  But I wanted more. I lost a few pounds was able to buy some jeans at the Jeans Factory on Market, invested in square bottom polyester shirts.
Things changed after visiting Osko's Dance Club in Los Angeles
Osko's is the massive Disco where "Thank God it's Friday with Donna Summer was filmed.  There were people in jumpsuits and individuals wearing vest with custom lettering representing other clubs throughout the country.
Back in San Fran, my Favorite Disco was "The City " in North Beach.   I bought a black Vest.  I added custom lettering on the back representing my club on the top line and on the second line was my name "Dr. Disco M.D" which stood for Mad Dancer.
I designed a sleeveless black bell bottom jumpsuit with a zipper down the front made of the finest bullet-proof polyester money could buy.  I found a Taylor on Polk Street who shared my vision. He insisted on a non destructible zipper.   On its first outing, I realized there was a major omission, pockets.   I designed zippered pockets in the leg of the jumpsuit for my wallet coins and keys. I put toilet paper in the pockets to silence the noise.
By the early eighties Disco faded.  Many people danced where they used to dance before disco, in the Black, Latin and gay clubs.  I was married with children, so dancing meant company  parties, where my wife and I were the first to get on the dance floor and the last to leave.
  "Dance your ass off ' is a comedy club.  Due to its unique name a lot of my friends remember the club.  I recently met with friend from a friend in college who I hadn't seen in 35 years who remembered the club.
I remembered an wonderful environment filled with joy.  In City, there were whites in black clubs, latin in white clubs and everyone else in massive gay clubs like the Trocadero on sixth.. It didn't matter if you had three left feet. It was about the ever present thumping of the bass..
A little bit of that would feel good in these times. 
I still have the jumpsuit, which proves polyester is the miracle fabric and getting into the jumpsuit today WOULD be a miracle.  I wonder if the Smithsonian (once they re-open) would be interested?
CityFella