Returning home from school, it was just another day.  Hit the fridge for a snack and turn on the TV.    Except on this day there was a box on top of the Magnavox.   My mom said a man came by and said we would get extra channels for six bucks a month.    Before the box, my  world was channel 2, 4, 5,7, 20, the perfect 36 and channel 44.   With the box, we received a few Sacramento Stations and stations from the Central Coast.
Some of the channels were interesting, but most were duplication's of the Bay Area channels.  After midnight, there weren't many choices   Westerns ,Creature Features with Bob Wilkins on channel 20.  But one  night channel surfing I stopped on channel 40.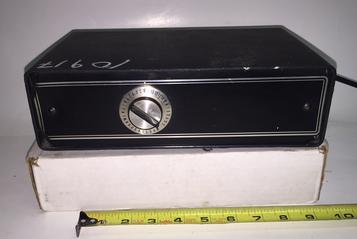 (This is how we surfed back in the day-No remote ,with our bare fingers)
 A man an a woman were in a loving embrace, there bare shoulders touching.   IN ALL CAPS—OMG!!!    My 13 or 14 year old, loins were on FIRE!   No goodies were on display didn't need um….  Two shoulders touching, a man and woman wrapped in sheets (with bare shoulder of course) and a vivid imagination was enough for me.
From that moment on…..It was late night comfort theater with Tom La Brie and his La Bries Waterbeds.  As a child, my family rarely visited Sacramento.  In the fifth grade I visited Sutter's Fort, and one summer my brothers wife passed out from the heat after spending 20 minutes in the State Fair.   After that event ,Sac dropped off the radar for our family.
With cable, I learned a lot about Sacramento.  Sunrise Mall was the place to shop in the area.   Bob Frink was where I going to buy my Chevrolet Corvette once I got my drivers license and of course the only place to buy a waterbed was at La Bries.
At one am, the place to be was my bedroom, watching Night Comfort theater. The films were usually European from England and France.  The films were actually interesting but the ultimate was SEX.  Neckid, Neckid Shoulders
This Saturday night ritual went on for a while until one day, the box was gone.   It was a Thursday.  My mom thought cable was a waste of money.   I couldn't tell her about my relationship with Tom La Brie. One night out of desperation I thought if I tuned the television to channel 40 and waited long enough, I might be able to see images, after a few minutes of black and white snow.  I turned off the television and the lights and went to sleep in a regular bed.
CityFella