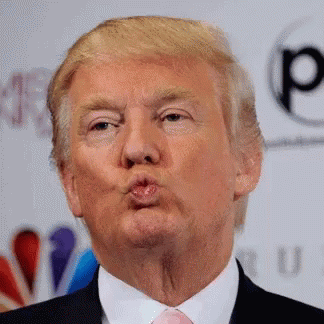 What is it about Donald John Trump?  That makes him so bloody irresistible that people discard every thing they know is true to get his approval?  Some go so far as to go to jail for this man.    A man who's loyally is limited to his last name.
Well respected individuals who have spent decades building their personal brands only to have their credibility destroyed after working for the 45th President of the United States.
Sean Spicer, who was a well respected communication director for the Republican National Committee for nearly six years before becoming Trumps Press Secretary.  From day one, he was asked to lie about the size of Trumps Inauguration. The American Press was told to ignore what they see and believe the cow chunks he was attempting to sell.
Kelly Ann Conway, was largely responsible for Trumps presidential victory.  The woman is a power house, a political consultant, a strategist, who is largely responsible for the term "Alternative Facts" adopted by many Trumpers.   Ignore, your eyes,ears and focus on the possible alternatives.  Yes, I saw the bus run him over and kill him, however, it is possible, he died before the bus hit him.
One relationship, I will never understand and one that left many of us scratching our collective heads. Lindsey Graham and Donald Trump.   The only thing I can come up with is the two must be Lovers.   For years, Graham blasted Trump.   Graham was the late Senator John McCain of Arizona best friend and is Megan McCain's Godfather. It must be sex. (Don't picture it, you may never want to see again)
It there was one loyal friend who walked through the fire it was Jeff Sessions. His first Attorney General and former two term ator from Alabama was uber loyal to the President.  Not loyal enough to do Jail time.  During the confirmation hearings Sessions said he didn't have contact with the Russians during presidential campaign.  How so nevah, the press said "Oh but you did!" Sessions recused himself from the Russian Investigation.  This set the Trumpster on fire!!! Any possible fix was gone and Session became enemy number one and endured many insults from the Prez.
Mother of three, a daughter of banjo playing preacher man. Sarah Huckabee Sanders lied to the press every single day.  The pearl necklace wearing lady was Sean Spicers replacement as the Press Secretary.    Mr's Sanders admitted her sins during the Mueller probe.   While she later called it "A slip of the tongue" she lied about Comey and the FBI staffers not having confidence in him,  lied about Trump Jr and Russian adoptions and the list goes on…………
 3 who knew!
While the Trumpster may have a devastating kiss, there were a few who Immune and had their own agenda.  All of these individuals arrived at the White House dirty and they charmed Trump.
Actually there were four.  A Tide wash couldn't whiten Mike Flynn's whites.   Obama, and others warned Trump. This man is more than tainted he's nasty!  The retired US Army Lieutenant General had a poor reputation.  After retirement as a consultant he took money from companies based in Russia. Before becoming the National Security Advisory Flynn told the Russians, the new Trump Administration would remove some the sanctions placed by the Obama Administration.  Even after Flynn's conviction for lying, Trump remains loyal to him.   (His sentencing is pending)
Paul Manafort was beyond dingetta.  He is rumored to be a member of organized crime (some say for 30 years or more).  Manafort  has taken millions from the Ukraine, above and under the table. He is been under the watch of several governments for years.   Various stories say Trump and Manafort were casual acquaintances and Trump just hired him in early 2016.  It is believed, he wanted in the Trump Administration to benefit his interest in the Ukraine.   In jail, the 70 year old Manafort could be out by 2024.
 Those who Tape
Does anyone really know what Omarosa Manigault Newman's job was in the White House?  Donald Trump's favorite African American relationship began when she was a contestant on The Apprentice in 2004 . She took the role literally and probably knows the Trumpster best.  Like DT, she was a Democrat and Republican.   Like DT, she can be charismatic unless your black women.   Like DT, her credibility is routinely questioned.    On Oprah, she accused a cast mate on The Apprentice of calling her a nigger.  No one on the show could verify Omarosa's account.
January 2018, Omarosa was fired, by John Kelly the White House Chief of Staff.   Reports say she didn't go willingly.  She fought to see the President and was physically removed by the Secret Service.   She denied being fired, however, she went on Meet the Press and played a tape of her firing.
Turns out that wasn't the only thing she taped. Shortly after, she appeared on the reality show Big Brother, where she suggested that country is in trouble with Trump at the helm.  Omarosa said, she would never vote for him again.
August 2018, Omarosa's book about her time in the White House  "Unhinged" reached number one on the New York Times best seller in its second week.   In her book she says the President's Cognitive functioning is declining.  Omarosa has called Trump a racist. She says there are tapes and that witnesses have confirmed the existence of tapes of Trump repeatedly saying "nigger " during filming of The Apprentice.   So far, no one had come forward with of these tapes.   There are tapes of Lara Trump attempting to buy her silence.
If there was anyone devoted to Donald Trump it was his Michael Cohen.  Cohen was his personal Attorney from 2006 to 2018.  I don't believe his children is as loyal as Michael Cohen.  He was once the Vice President of the Trump Corporation. He was willing to go the jail for Trump and then Trump turned on him.  Cohen who?  But Cohen made recordings of his conversations and while Bill Clinton lied about Monica, Cohen has receipts and copies of checks.  While Mueller couldn't use the recordings, the copies and the checks.  New York Southern District Court could, and the court reportedly has everything and poses a much greater threat to Trump than Mueller's Russian probe.  Next week, Michael Cohen begins his three year prison term.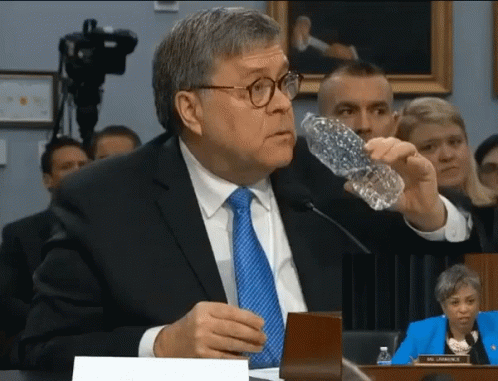 William Barr was the Attorney General under George W Bush and he could have lived  his life outside the turbulent waters of the Trump the Administration.  In February, he waded in.  He seems to be.everything to the President, that Jeff Sessions wasn't and it could cost him.  A few months later he finds himself in troubled waters.  Did he lie to Congress in April, when he said that" he didn't know whether Special Council Robert Mueller supported his conclusions regarding the Russia Report?"   The New York Times reported Barr received a letter from Mueller indicating he was not satisfied with Barr's conclusions.  In his letter, Mueller specifically says that Barr's summary laying out the bottom-line conclusions of the report "did not fully capture the context, nature, and substance of this Office's work and conclusions.   
There are those who believe, he will be a no show and not appear in front of the House, tomorrow.   Should he not appear, he will be in contempt of Congress  That penalty comes with a fine and a maximum one year in jail.   If its is proven he lied to Congress , he could face up to five additional years in prison.
William Barr has several pensions, he didn't need this job. Perhaps the kiss was too powerful! Maybe he wanted back into the game.  But home cheese is scared, rightfully so!  Senator Kamala Harris chewed him up and forced him to say, he hadn't read the report.  Yikes!    Just think, he could have been at home, watching Maury!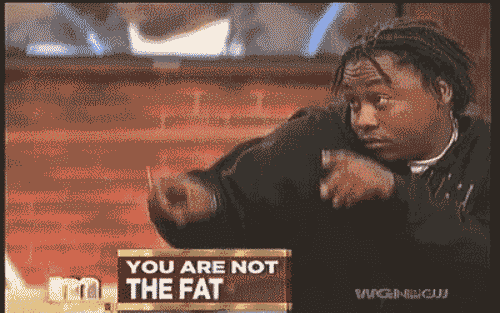 CityFella