Fight @ the Detroit Fox
The Great Race entered its final day in Detroit. The winners will move on to the next round in Houston. There were a lot of punches thrown at the principle targets Joe Biden and Kamala Harris. If there is a clear winner in the Detroit debates it was Elizabeth Warren. She is the one to study, every thing tossed at her she caught and never lost her way.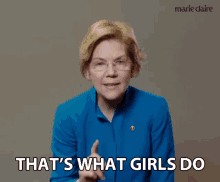 Who won?
These are my rankings from worst to first
10. New York City Mayor Bill de Blasio went for it. With nothing to lose he went after Biden he swung and occasionally brushed him, but there were no direct hits. He was everywhere. While it isn't likely he will move on to Houston, someone might be impressed (those living outside of NY) with the big scrapper.
9. Colorado Senator Michael Bennet by all accounts is a good politician who's voice was lost in this large field of Democrats
If there was anyone who needed to have a good night it was New York Senator Kirsten Gillibrand.who reminded the audience several times that she is a woman and a feminist. She went after Biden about 1981 article he wrote about the Deterioration of a family. She said that Biden didn't support working mothers. Her attack was an Epic failure as Biden ignored her.

Washington's Governor Jay Inslee is the official climate change candidate and he will probably be reelected as Governor.

How did Andrew Yang make it this far. His enthusiastic fan base is second only to Pete Bettigieg and we just might see him in Houston.

What a difference a debate makes….. California Senator Kamala Harris is used to doing the slapping. Last night she was the target, perhaps more than Biden. She went after Biden, but this time she failed to level any significant blows. Bennet accused her of wanting to get rid of employer-sponsored health insurance. Biden, Bennet and Gillibrand went after her about record as Attorney General. Then the mighty Tulsi Gabbard dropped kicked her. The usually articulate Senator was unable to successfully state her position.
4. Joe Biden performance while much better than Miami was uneven. His attacks on Harris on Booker were effective. But he seemed confused or not willing to talk about the issue of race and criminal justice reform. At times he seemed overwhelmed, despite those weaknesses he is a contender.
3.Hawaii Congresswoman Tulsi Gabbard was the star of the evening. Her rating of point something should rise ,based on her dismantling of Kamala Harris. Will it rise enough to get her through to Houston? (I'm sure Harris wants a rematch!) If she pops up on "The View" in the next 48 hours its certain.
Julian Castro has another good night. In Miami, he crushed Beto O'Rourke. Last night he leveled a hard blow to Biden on immigration and De Blasio on how he would handle the troubled officer who choked Eric Gardener. Castro his very statesman like and measured however despite his wins, it is questionable if he will move on to Houston.
1. New Jersey Senator Cory Booker like Gillibrand needed a home run tonight. He succeeded . His opener was a bit shaky, interrupted by protesters. Booker's strengths was immigration and criminal justice reform. The senator accused Biden for trying to have it both ways when it came to the former President Barack Obama (taking credit when it works for him and distancing himself when it politically convenient.
Booker was responsible for he biggest laugh of the night when Biden said Booker employed stop-and-frisk tactics during his time as mayor of Newark, N.J., while Biden "was trying to reverse," Booker "There's a saying in my community that you're dipping into the Kool-Aid, and you don't even know the flavor,"
Half the slate may not qualify by Houston, See you in September
CityFella