I want to thank to good people of Tulare and Visalia, California, who generously offered to help me in an emergency.
I use Gig car share in Sacramento and their fleet of Electric Chevrolet Bolts. While I have driven quite a few electric vehicles (EV) I wanted to know what its like living with one. So I rented one for the weekend. The first thing you notice about an electric cars is its immediate power. The Chevy Bolt maybe a bit homely but is a blast to drive.
Gig share is designed around CityFolk, urban dwellers who live in the central city who may need a car for couple minutes and hour or a day. I've used the service several times and have become a big fan.
Happiness
in Sacramento
If you own an EV in Sacramento,your worries are few. Their are charging stations at restaurants, hospitals, governmental buildings, shopping centers etc. etc. etc. The Chevy Bolt has a range of just under 240 miles so there isn't any real range anxiety.
What is range anxiety? Worry on the part of a person driving an electric car that the battery will run out of power before the destination or a suitable charging point is reached.
Owners or the early Nissan Leafs had to be in state of panic as those early EV's has a range of only 75 miles and there were far fewer charging stations back them.
In Sacramento, the Bay Area and the Los Angeles area, there are many charging stations. and with my Gig Chevy, I've never really needed charge the Bolt on one of my short jolts. Gig provide free charging via the EVgo network.
One of the things I've learned about the Bolt is, the "L' gear is your best friend. In an electric car when you press the brake, it charges or Regenerates (Regen) electricity sending power back to the battery. Most EV's has a low gear. The low gear in the Bolt is so aggressive that it allows one to drive with one foot. Lift off the accelerator and the car brakes to a full stop. ( Just remember to apply the brake-this triggers the brake light)
Returning from Placerville-downhill on highway 50, the low gear added 6 miles of energy to the battery. How great is that! Try that in your dino powered car.
Sacramento
to Fabulous Fresno
While I never paid much attention to the colors in and around Sacramento in the city. Driving the Bolt long distance , Green is good, yellow not so good. As in a Dino powered car the faster you drive, the more petrol you consume. In an electric car the faster you drive the more electricity is consumed.
The Bolt indicated I had 171 miles of electricity. My hotel in Fresno is 178 miles away. There was a considerable amount of Traffic between Sacramento and Turlock in the slow moving traffic, I added miles to the battery. After Modesto 99 was clear. I drove the Bolt like any other car, cruising between 70 and 80. The Bolt is steady on the road. 20 minutes after Modesto I noticed a significant drop miles available and suddenly, I didn't have enough electricity to get to Fresno.
Relying on my Superior Mind
There are charging stations at most Wal Marts and most Wal Marts are near the freeway. I'll be in Fresno by 9pm. I passed a Wal Mart and circled back. Its indeed a Wal Mart but there wasn't a charging at this Wal Mart. As I was nearing Merced, there was another Wal Mart and again no charging center. My superior mind had failed me and for the first time range anxiety was real.
I summoned, my smart phone to direct me to charging stations in Merced with 29 miles of electricity left. The nearest station is 1.4 miles away. When I arrive, there were two spaces one occupied by a Chevy Volt and the other connection was broken, a wire was hanging in mid air. The next charging station is 2.1 miles away at a car dealership, which was closed. I spent nearly an hour in Merced looking for a charging station. The map didn't indicate if the machines were operational or if they were the fast chargers or the super slow chargers. Many the locations were dark and isolated.
Either I couldn't find the charging station in a remote parts of the city or the machines I found were occupied at 10 fucking O clock!
20 miles left, no reason to
PANIC

!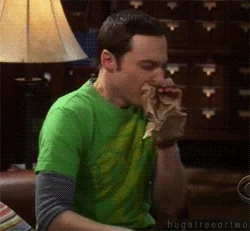 Back to 99, I'm done with Merced, a town of disappointment. My smartphone says there is an EV Charge hub in Chowchila that's open 24 hours. Its 15 miles away off Robertson Road. The Bolt indicates it has 19 miles left. I turn on my flashers because I'm not going over 50. I turn off my flashers because they too, consume electricity. As I enter Chowchila the screen goes blank and says I have no miles available and says ……
WTF???? Terrified , I'm thrusted into an episode of Star Trek! Spock, the Klingons are coming and the Enterprises "Propulsion Power is Reduced!!"
I have no clue what is happening, but the Bolt is still running, climbing up the hill. "On propulsion power. In the small shopping center is a Savemart Market and in the dimly lit parking lot is a charger. I plug it in, swipe my credit card and the charger tells me 90 minutes to 50%, at this point I don't care! While the Bolt is charging I go into the supermarket for water and snacks.
M
idnight in Chowchilla
The things you learn as your car is charging.
Chowchilla, is a city in Madera, County with a population of 18,000. It is the home of two prisons The Central California Women Facility and the Valley State Prison. The name "Chowchilla" is derived from the indigenous American tribe of Chaushila (the spelling is inconsistent in reference guides), a Yokut Indian tribe which once lived in the area. The name evidently translates as "murderers" and is apparently a reference to the warlike nature of the Chaushila tribe. Chowchilla made national news on July 15, 1976, when 26 children and their school bus driver were kidnapped and held in a buried moving van at a quarry in Livermore, California. The driver and some of the children were able to escape and notify the quarry guard. All the victims returned unharmed. The quarry owner's son and two friends were convicted and sentenced to life in prison.
With the Bolt freshly charged, I now have 80 miles on the Bolt.  My hotel is was a sure thing. I'm traveling between 70 and 75 mph. I will fully charge the car in the morning. After a stop at a fast food restaurant its 1am when I arrive.
A three hour drive, turned into a six hour drive, an adventure.
Saturday
I drive to my sisters house without charging the Bolt. School starts in the Fresno Area on Monday. The area shopping centers are full. My niece has a gift card from Nike. The nearest Nike outlet is in Tulare, 45 minutes away. Its a typical 100 degree day in the Central Valley. As were getting ready to leave, my sister announces her A/C doesn't work well in her Jeep. My other niece has a shiny new Infinity SUV and she isn't lending it to God. They decided my Bolt was the car.
Three adults and a teen fill the Bolt, they compliment the roominess of the small car. On 99, my superior mind tells me there will be a charging station in the outlet mall. This is very important cause in the back seat is my OLDER sister. If anything goes wrong she will bring it up at every family gathering until I die or I kill her which ever come first!   There are no other options. I say to myself…. Sweet Jesus, Sweet Jesus, Sweet Jesus, please don't let this car run out of gas while she is in the car. You know my heart, I'm a good man, you know what I'm up against, I will have no other choice than to kill her!
When we arrive to the mall , I had 20 miles left. My smartphone confirms there are spaces nearby. I dump everyone out. The traffic in the outlet mall is horrendous, after five minutes I find the chargers. They are all Tesla Supercharges. (Tesla chargers will only charge Tesla's) Back to the map. There is one .6 miles away, in the Quality Inn. When I arrive the charger is out of order. I am reliving Friday night. Except this one doesn't have an happy ending.
I'm on the highway in neighboring Visalia, when the Bolt runs out of juice. I turn into the first street and the car stops in the roadway. I put the Bolt in neutral  to push it out of the street, when I open the door, the transmission defaults into park. I'm in the middle of roadway in a calm and manageable panic. I call my niece with the Infinity and tell her the situation and to pick up her mom, sister and niece. The I call AAA. then I call Gig, to let them know the car is being towed. and the final call was to my niece shopping in Tulare that her sister will be picking them up.
Its 4pm. The people in that area were wonderful. Young, old and of various ages and hues offered to help. It didn't occur to me, I could have put the car in neutral and they could push me out of the roadway. 30 minutes later a monster tow truck appeared. The young driver, pulled the Bolt onto the truck. Gig, told me about two location where I could charge the Bolt on their dime. I chose an EV charging station in Downtown Visalia. I would have options while it charged.
6pm. The charging station was inside a parking garage across from the Visalia City Hall. Off the truck, he pushed me into place. The problem was the port was on the other side of the car. The smallish driver pushed and tugged the car into the proper location. I thank him, wave goodbye as he drove off. I swiped my credit card in the charger and nothing. Swipe, Swipe, Nothing, Nothing! I called  customer service number on the charger and spoke to a wonderful employee who told me that charger worked but was off line, had been for a week. BUT there were three other chargers on the second level of the garage.  Its starting to suck to be me.
6.20 pm I call Gig, tell of her my situation. She says they will arrange a tow, but it will be 90 minutes. I'm not happy, but I appreciated their effort. It hot in the Bolt, at least I'm in the shade, but I have another problem, a low cell phone battery.
7:50 I get a call from Gig. The person on the phone says AAA isn't coming, something about the car being in Southern California. ( Visalia is in Northern California) My calm turns to anger. It took them nearly an hour an half to tell me they can't help me!!! Yes, I'm the one who ran out of juice. However, like most of their customers, I'm not aquaintented with EV's and where the charging locations are and I hope that they would compensate me. What angered me the most was the absence of empathy of this Gig employee.
8:10 pm Still angry, hungry and needing to pee. I'm Contemplating my life and options when this family drives by in an Tesla. The man yells, that charger doesn't work and hasn't worked in a week and there was a few others upstairs. I told him my car was hopelessly dead. He pull into a stall next to me and his wife (I'm guessing) immediately gets out of the car and their kids get out and they are planning to push me upstairs. She orders him out of the car and he tells her to wait a minute. How long you've been sitting here? he asks. I told him two hours. He said sometime after the car sits ,the batteries have reserve power. I tried it and everything lit up, I  put the car in gear and it silently moved forward  The family hopped in their Tesla and followed me upstairs planning to push if the car stopped. There was a man in a Challenger attempting to back his car into a space. "move" I yelled out the window. Ahead, was three empty chargers. Everyone in Tesla waved as they passed me. I called Gig, gave them the name on the charger and the machine said it would be complete in 90 minutes.
8:25pm Pee and dinner. Downtown Visalia's is happening, Bars, Restaurants, movie theaters, live music, who knew? Dinner was a sandwich at Subway. The Main Street was lively, people were nice. Time well spent….
When I returned to my car it was it was 70 %.  It has been a long day.  On 99, I kept the Bolt between 65-70. 65 seemed to be the sweet spot. When I arrived back to my hotel in Fresno. I'd used very little energy. I was determined to charge the car completely.
Sunday
Fabulous Fresno
to Sacramento
Drove to Crowded Fashion Fair mall. Every parking space imaginable was filled, including those valuable charging spaces occupied by regular cars. This was true at the local area Wal Marts. Electrify America was adding multiple spaces at the Herndon Wal Mart but none were operational.
Frustrated, I went to my sisters house and visited for a couple hours. She didn't mention my car emergency, just said I looked tired. In Fresno. I down loaded the Electrify America app and the EVO app to my phone. Not only did the Electrify America app indicate the locations, if also told me what chargers were in use and how long before they were available.
Even though I had to pay for it myself, I drove to the Madera Wal Mart, hoping it wasn't as busy as the Fresno locations. My Superior Mind was wrong again.   There were several Electrify America chargers mosu weren't operational. They few that were,  were again occupied by regular cars. There was one spot and to insure that I get it I had to drive in the wrong direction. Then I had to turn the Bolt around, blocking traffic to connect the          Bolt.    At the Wal Mart was my second lesson. Not all charging stations are same .
Chargers charge at different speeds. The Electrify America chargers were nearly 50% faster than the EVgo chargers used by Gig Share. No guessing with Electrify America chargers, it will send you a text when the charging is completed and indeed it added 70 miles to the Bolt in less than 15 minutes. Why it didn't add more is a mystery. My cost was $11.00 dollars.
As I entered Modesto, I was down to 50 miles. The EVgo app said there was a charging station at the Vintage Fair mall off 99. It was at a dark place in the malls parking lot. . At 9pm on Sunday, nothings open, if I were down to the last few miles, I would be a sitting duck to any one who wanted to rob me.   Isolated, this charger is near the mall but several hundred feet from the street. Perfect in daylight, a horror at night.  Gig Share, happly obliged but did not charge the Bolt completely, if I drove under 60 I would have just enough juice to reach Sacramento, nothing more.
My last stop was Wal Mart Elk Grove off 99. This store was closed when I arrived. The Electrify America chargers were bright. There were only two functioning. In 5 minutes I added 30 miles. My cost $4.00.
Take Aways
I spent more than 60% of the trip looking for places to charge and charging my car. This was a learning curve, that most EV owners experience. While I struggled and Panicked on Friday, by Saturday evening I had app on my phone. By Sunday I learned that there are faster charges available. Three days……
When it comes to Electric cars, its advantage Tesla. The range on least expensive Tesla is higher than EV's costing twice as much. With a range from 267 miles to 370 miles and extensive Supercharger network AND many upper end restaurants, businesses, and hotels offering free charging to Tesla owners. Again, its advantage Tesla for now.
Electrify America is a subsidiary of Volkswagen. As of this writing Electrify America has recently added nearly 500 chargers in California with a goal of 4000 chargers Nationwide. Bigger news EVgo and Electrify America have joined forces. Drivers will be able to access public chargers on either the EVgo or Electrify America networks without having to create new memberships, registrations, or payment methods. The agreement will connect more than 3,000 DC fast chargers at more than 1,000 stations from EVgo and Electrify America. Soon, Gig Share drivers will be able to charge their Chevy Bolts at both network of chargers   Although most Gig Share customers will never need to charge their Bolts. So the a lot of charging issues I had in early August, have been eliminated.
Some cities are planning to ticket cars parked in Charging stations and ticking those EV owners who leave their cars in charging stations well after their car is charged. Other cities are planning to have designated street parking charging areas.
Gig Share is designed for short trips. or trips between Sacramento, Berkeley, Oakland, and San Francisco. Their customer service is top notch. They're aren't likely to get an emergency call from Visalia, California anytime  soon.
I believe my next car will be an electric car. Consumer Reports says the Chevrolet Bolt is General Motors most reliable car. Electric Cars have substantially fewer parts than a petroleum based car and operating cost are considerably lower.
In less than five years, there will be more than 25 electric cars and trucks to choose from. As the cost of batteries come down, the cost of the vehicles will come down. In 10 years, its very likely your next car will be electrically powered.
CityFella