Luxury Brands ,Jaguar, Audi, Porsche have attempted to build  Electric vehicles that can compete with Tesla.  Tesla is crushing them in their home markets and in the United States,the Tesla model 3 is far and away the best selling luxury car for 2019.
The three manufactures have built very competitive vehicles, however when it comes to a combination of price, features and the all important range, they fall to the Tesla.   The Audi E Tron starts at 74K and has a range of 204 miles.  The Jaguar I-pace starts at 70K with a range of 234 miles and the super fast Porsche Taycan at 103K has a range of 220 miles.   Tesla's 50K Model 3 range tops out at 310 miles and the Model S tops out at 370 miles.
Next year there will be nearly 20 new EV's models including  two electric pick up trucks. In the last few days the big news is Ford.   The company says this time next year the Mach E will be on the streets of America.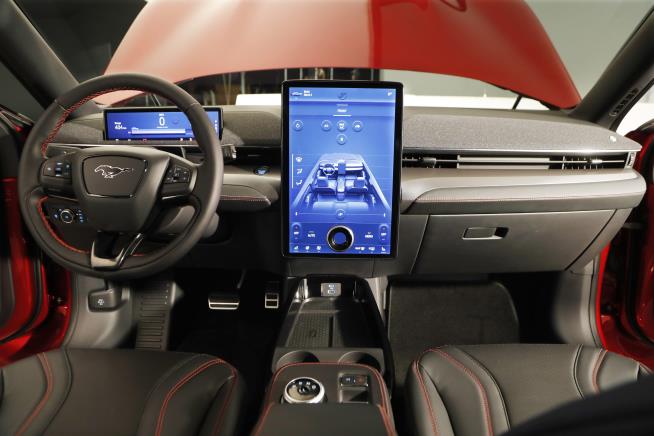 The Mustang Mach E is an all electric SUV, it shares nothing with the petrol based Mustang. Its the first all electric vehicle from Ford.    The Mach-E may be first full frontal attack on Tesla.  Ford say it will offer over the air updates for the Mach-E,  a wireless software update delivery system that will change a vehicle's abilities long after it rolls off the lot.
It is estimated, the base car will have 250 horsepower and over 300 pound feet of torque. The optional engine may have more than 450 horsepower and 600 pound feet.
Promises Promises 
The Blue Oval company says, pricing for the the Mustang Mach E will start 44k and will top out at over 60k,  The EV has a range from 210 miles to 300 miles..   Unlike the other EV's, Ford is offering a range of engines and options.
Ford has partnered with several companies, including Electrify America and Greenlots, the latter a Shell subsidiary, to ensure access to free charging at over 12,000 locations.
Tesla's next new EV is the Model Y, a smaller SUV based on its very popular Model 3.  Tesla launch dates has been notoriously late.
There is a lot riding on the Mustang Mach E .  For plans to offer 22 electric cars in the next few years.  Following the Mustang is an all electric F-150 pickup truck .   Ford is currently taking deposits for the Mach E.
Unlike the Tesla, the new Mach E will still be able to offer buyers the full $7,500 federal tax credit on its Mustang Mach-E. and state credits.  Tesla's incentives will completely disappear on Jan. 1, 2020.
Is there a Mustang Mach E in your future?
CityFella