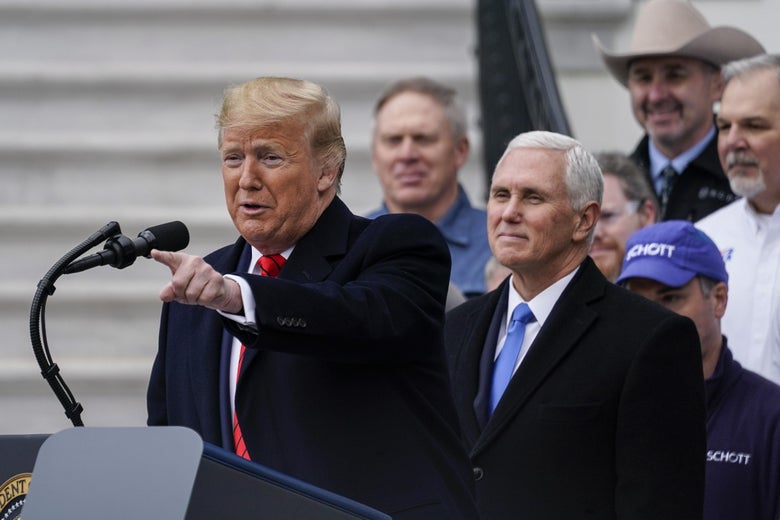 Drew Angerer/Getty Images
The federal deficit is expected to pass $1 trillion this year and keep rising over the coming decade, the Congressional Budget Office projected this week. By 2030, the debt held by the public is expected to grow to 98 percent of gross domestic product, up from just under 80 percent today. The culprit? President Donald Trump's tax cuts and spending increases, as well as growing entitlement spending.
Is all this debt something to worry about? As far as the economy goes, no, not really. Washington may be borrowing a great deal of money, but we can probably handle it just fine. The U.S. is not on the verge of a fiscal crisis, and it's hard to imagine what circumstances would cause one in the foreseeable future.
Click the link below to see the Full Story 
https://slate.com/business/2020/01/trumps-billion-dollar-deficit-should-make-you-furious.html