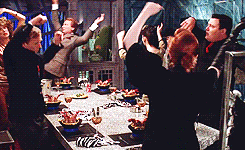 On October 3, 2008,  President George W. Bush signed the $700 Emergency Economic Stabilization Act, often called the bank bailout bill.
Citigroup received $25 billion dollars from the bailout. The corporation laid of 52, 000 employees before the end of 2008.
While Citigroup lost more than $27 billion dollars in 2008.  It paid more than $5.billion dollars in Executive bonuses with nearly 750 staff members receiving more than a million dollars each.
Citigroup wasn't alone, there were many companies using bailout and tarp money to pay for personal use of company jets, country club memberships. home security, and chauffeurs  Despite losses, companies held corporate parties and vacations in Hawaii for staff members.
While there were restrictions in the Bank Bailout and the Tarp money, there were no restriction that prevented corporations from buying back stock and paying executive bonuses.
Last night, the Senate version of the bill failed to get the required 3 fifths votes to pass.  The bill would send $1,200 checks for most U.S. adults and hundreds of billions for businesses that have been hit by the pandemic.
Democrats say McConnell is trying to jam through a bill that would give big corporations a bailout with too few strings attached. They fear that CEOs would take taxpayer funds and then enrich themselves with stock buybacks and executive pay hikes once the panic has passed.
Senate Minority Leader Charles Schumer said. The bill would "Significantly cut back on the money our hospitals, our cities, our states, our medical workers and so many others needed during this crisis." " The plan as written included a "large corporate bailout with no protections for workers" and did not provide enough funding for healthcare workers and medical funding,
Another vote will take place today. Will the Democrats get the corporate restrictions they want or will the corporations party like it's 2008?