The Trump Campaign said there was more than a million requests to attend the Tulsa Oklahoma Rally.  A large area outside the 19,000 seat BOK Arena was set aside for an anticipated overflow.
There were 300 to 400 protesters downtown who blocked streets, less than a dozen people were arrested.  The Tulsa World (news) estimates that about 10,000 people were inside the BOK Center.
The Second Big Story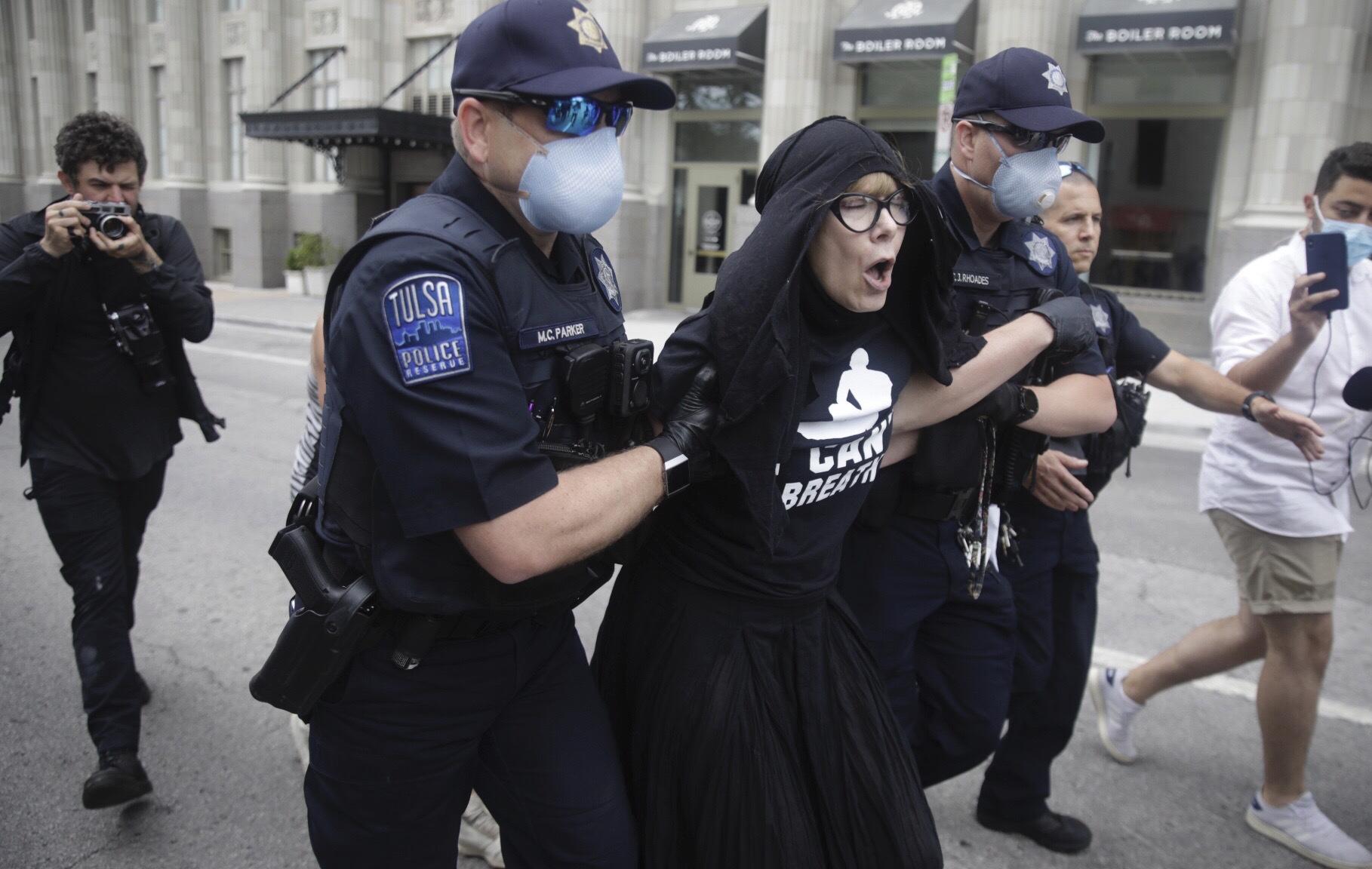 Tulsa Police Department arrested elementary school teacher Shelia Buck at the request of the Trump Campaign.  She was wearing a black " I can't breathe" shirt.  Buck insists she had a ticket to the event.  She said she walked through one barricade without incident shortly after she said she was swarmed by Trump campaign folks and was told she couldn't go any further and that she was trespassing on a  private event.  She kept telling the campaign people she had a ticket but the Trump campaign people wanted her to walk out .  She said she sat down on the ground because she wasn't going to walk away.  Shelia Buck was booked into the Tulsa County jail on a complaint of obstructing officers.
Inside the Arena, President Trump blamed, the media, the thug protesters who prevented people from entering.  He accused the media of failing to cover the potential risk posed by recent outdoor protests against police misconduct.
Armed Trump Supporters
Later in the evening, a group of armed men began following the protesters. When the protesters blocked an intersection, a man wearing a Trump shirt got out of a truck and spattered them with pepper spray.
Some Black leaders in Tulsa had said they were worried the visit could lead to violence.  Many demonstrators gathered in the Greenwood area of  the city.
CityFella
Its nice to be wrong