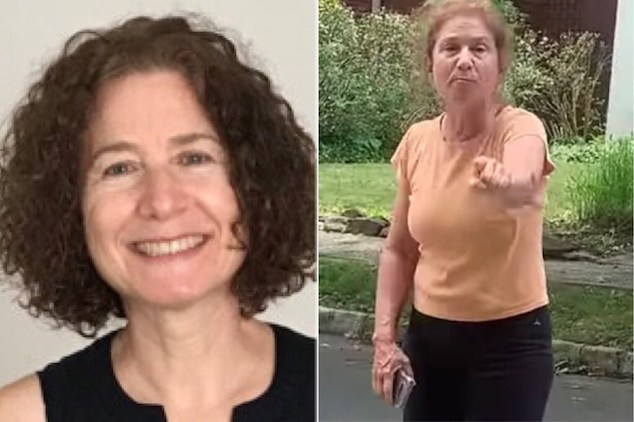 FALSE CLAIMS Fareed Nassor Hayat/Facebook
 On June 30th, Fareed Nassor Hayat , a law professor at the City University of New York School of Law, took to his Facebook page to post a video of a woman in his Montclair, New Jersey neighborhood reportedly harassing him and his family. Hayat wrote that a woman named Susan Schultz had called the police and filed a "false report of assault against me when told to leave our property." According to Hayat, Susan had come over three times in the span of one hour to complain and accuse Hayat of illegally installing a stone patio in his backyard. Hayat's backyard apparently runs up against Susan's fence.
"When asked if a permit was required by law, she said she didn't know, but insisted we answer her questions and submit to her demands, or she would call the police to force us to stop improving our home. (A permit is not required in Montclair for a stone patio this size. This fact was known to us through our own independent research, our contractor and later verified when building and safety arrived at our home to investigate her complaint.)"
Hayat and his wife then demanded that Susan leave their property. It was at this point that Susan called the police and alleged Hayat had put his hands on her. The video begins as Susan calls the police. Neighbors can be seen coming out of their homes, all of whom disagree with Susan's account of the facts. In the video you can also hear Hayat and his wife complaining that this neighbor has been "harassing" their family for two years.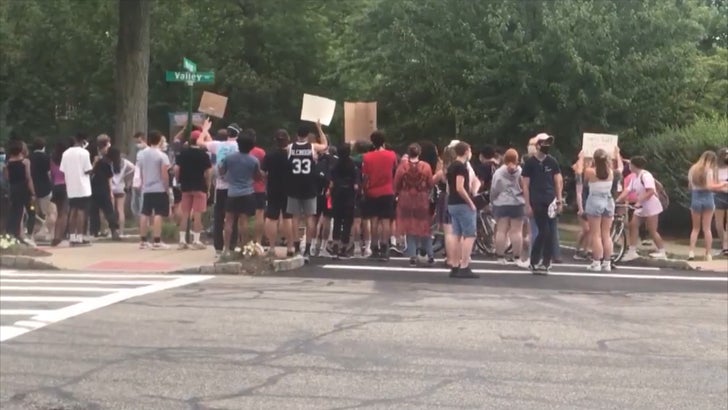 PEACEFULLY PROTESTING @scoop201/Twitter
After the couple posted the video, a group of local youths organized a protest … marching up and down the block and chanting outside Susan's home.
Other neighbors on the block, many of whom are white, are also giving Susan hell … claiming she was trying "to put her black neighbors back in their place" by calling the police.
The couple claims Susan's been harassing them for 2 years, but called this week's incident an example of "white entitlement and black hate embodied."