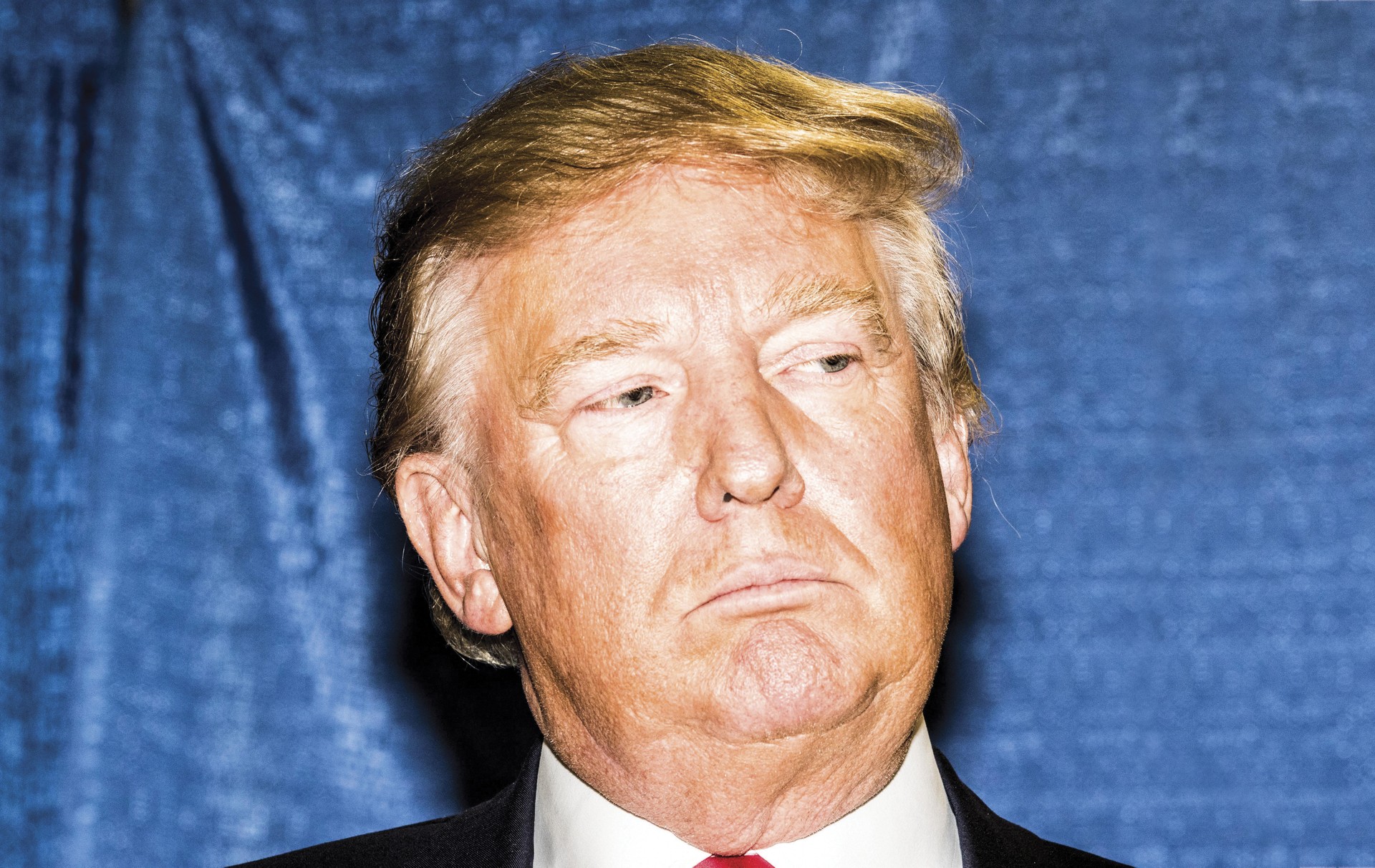 One thing is very clear about the 45th President of the United States, he doesn't like structure or to be told what to do, he's a man who prefer to use his own instincts.  On this election cycle he seems to be on the wrong side of American voters.
Losing to Lose?
Covid 19
More than 140,000 Americans have died from complication of the Corona Virus and yet there is isn't a National Plan to combat the virus.
President Trump has said  its a victory and 99% of US cases are totally harmless.   Despite record numbers of new cases he insist he is right on the virus.
President Trump downplayed the danger of the coronavirus, claiming in an interview that aired Sunday on Fox News .that many cases are simply people who "have the sniffles."
The White House has cut funding for testing and objects to the Republican Senate for asking for additional testing funds and has blocked CDC members from testifying to the House on opening schools.
Get Fauci
In a national poll conducted by the New York Times. 76% of Americans of respondents said they trusted Fauci for "accurate information" about the COVID-19 pandemic, compared with 26% who said they trusted Trump.
According to the Washington Post. The the White House was taking active steps to undermine and freeze out Fauci, including limiting his media appearances and undercutting confidence in his work.  The White House say they are concerned about the number of times Anthony Fauci has been wrong on things," and provided a list of statements Fauci has made.   Last week, White House trade adviser Peter Navarro wrote a rebuttal in USA Today  stating that Fauci "has been wrong about everything I have interacted with him on." USA Today wrote that "several of Navarro's criticisms of Fauci…were misleading or lacked context.
Schools
The President wants to quickly return to the old normal and is putting pressure on governors to get the schools open.  Ignoring the deep concerns of parents , teachers, college and school districts.   There is a real anxiety about sending kids into environments that are germ-laden during normal times as several states are reporting record level on new infections.  In a recent Texas, a poll in June by the University of Texas/Texas Politics Project found 65 percent of respondents still considered schools "unsafe" for students and yet the President pushes forward threatening to withhold federal funds for those school districts and colleges that refuse to open.
The Fox News poll found Biden's lead had grown when it came to whom voters trusted more to handle the coronavirus outbreak, climbing to 51%-34%
The President's Popularity dragging down the ticket 
What a difference an pandemic makes..A year ago the Democrats had a shot at taken the Senate.  With less than a hundred and fifty days before the election, Democrats look solid in Red States where Trump won by a sizable margin.  In Arizona, the Incumbent Senator Martha Mcsally trails Mark Kelly by nearly 10 points.. In North Carolina, Senator Thom Tillis is trailing Democrat Cal Cunningham.  Democrats are leading in Michigan, North Carolina, Colorado,
Republicans have a 53-47 Senate majority. A pickup of three seats would give Democrats control,  But if Doug Jones of Alabama, a rare Democratic senator in the Deep South, loses his re-election in a state that Mr. Trump is expected to comfortably carry, Democrats would need to pick up four seats to take control.
Several high-profile Republicans have recently said they will not support the president's reelection bid, including former President George W. Bush, Sen. Mitt Romney (R-Utah), and former Secretary of State Colin Powell.
The Mask
More Republicans are breaking ranks with the President and are wearing masks . Many top ranking member have asked the President to wear a mask. Fox News, Sean Hannity have asked the President to wear a mask.  It is rapidly become political amongst Republicans in Florida and Texas, current Covid 19 hotspots .
____________________________________________________________________________________________
Low Polling Numbers and an Indifferent President many Republicans are bailing on Donald Trump
In a recent ABC poll finds  94% are enthusiastic in their support of President Trump, including 69% very enthusiastic.   This higher than 2016, where 83% enthusiastic, including 48% very enthusiastic.\   
Biden voters, trails Trump by nearly 20 points in the percent of voters who are enthusiastic (77%), including just 36% who are very enthusiastic.
Biden voters see it more important to defeat Trump (67%) than to elected Biden (24%).
The Wrong Side of Race
A recent CBS Poll (conducted by YouGov June 23-26 2020) A majority of the American public, including more than half of whites, say they agree with the ideas expressed by the Black Lives Matter movement. And more support than oppose the people protesting the treatment of African Americans by police. Most, regardless of their view, expect a lasting impact: 8 in 10 Americans think the protests will have at least some influence on the way police treat racial minorities.
Angered by New York City's decision to paint  " Black Lives Matter" near Trump Tower the President called "Black Lives Matter"a "symbol of hate".  Attorney William Barr announced last week the Department of Justice is targeting Black Lives Matter's protesters as Domestic Terrorist. Protesters could face decades in prison.
The President has criticized NASCAR for banning the Confederate Flag at its races. On Twitter ,demanded black race car driver Bubba Wallace  apologize to the NASCAR drivers & officials who came to his aid, stood by his side, & were willing to sacrifice everything for him, only to find out that the whole thing was just another HOAX?"
He remains on the wrong side of the polls when it comes to renaming military bases named for Confederate generals.
On July 4, Trump pledged to defend American monuments and the country's "rich heritage" while he vowed: "We will never allow an angry mob to tear down our statues, erase our history, indoctrinate our children or trample on our freedoms."
Yesterday on Fox News Sunday the President was asked, if the flag, a symbol of US slavery and white supremacy for many Americans, was offensive. "It depends on who you're talking about, when you're talking about," "When people proudly had their Confederate flags they're not talking about racism. They love their flag, it represents the South. They like the South … I say it's freedom of many things, but it's freedom of speech."
Trump Revisits the 60's
One of the tools used in the 1960's used by politicians was fear.  Some people long believed if people of color and others, were allowed to live alongside whites, it would destroy the fabric of America.
The President says Washington Democrats want to assume control of local zoning decisions and attacked a rule meant to combat segregation, a move he said would "obliterate" suburbs.
In his remarks, Trump seems to revisit the 60's  without saying, black or Jews or integration,  The President says the
Affirmatively Furthering Fair Housing   
puts a damper on property values and cause crime rates to increase.   "Joe Biden and his bosses from the radical left want to significantly multiply what they're doing now and what will be the end result is you will totally destroy the beautiful suburbs. Suburbia will be no longer as we know it."
In a tweet, the President says he is considering eliminating the AFFH.
Will President Trump Accept Defeat?
With 105 days left before the election, the  wagons are beginning to leave, there is crack in his base.  The rate of new CoronaVirus infections are at record levels ,so is the death rate, nearly a thousand people of day.  It very possible, one hundred thousand Americans could die based on the current average by election day.
High profile Republicans are publicly campaigning against the President.
The Lincoln Project, a Political Committee made up of Republicans and former Republicans who's goal is to prevent the President from being re-elected are running ads in battleground states.  From April through June, The Lincoln Project raised more than $16.8 million. The group also has a rapidly growing army of volunteers including some 3,000 in Michigan.
Republican Voters against Trump is also going after similar voters, but with a slightly different approach, one that seeks to make Republican voters comfortable with the idea of not supporting their party's incumbent nominee, even if they voted for him in 2016.
The newest Pac 43 Alumni for Joe Biden PAC was launched in July. Formed by some former George W. Bush administration officials.  Their goal is to give those folks who either still identify themselves as Republicans or those who have left the party or view that the party has left them permission to vote for Joe Biden.
No one can has ever seen anything like this before in a general election,"
In primaries, there's always one Republican group that supports one specific Republican candidate and will obviously bash some others, but in terms of a general election, usually you don't see anything like this." Mitchell West, of Kantar/Campaign Media Analysis Group.
Will President Trump Resign or refuse to accept election results. 
Based on the current polls, if the Presidential election was held this week, Donald Trump would lose in a landslide.  Based on what we know,  Winning is everything to Donald Trump. to lose in a landslide would be humiliating, resigning would allow him to save face.
President Trump refused again to promise he would accept the results of November's presidential election and brushed aside public opinion polls that showed his standing with voters plummeting over his handling of the worsening coronavirus outbreak.
"I have to see," he told interviewer Chris Wallace. "I'm not going to just say 'yes.' I'm not going to say 'no,' and I didn't last time either."
Does the President give a F***?
This is not 2016.  Four years ago, candidate Donald Trump was available to the media 24/7.   He wasn't your conventional candidate.  He was available to anyone in the media.  He was willing.talk about everything to nearly anyone.  Members of the entertainment media, didn't press candidate Trump with their questions, they enjoyed the showman.
Before his first year ended.President Trump attacked the media.  Unlike 2016, the President responses were scrutinized by the entertainment media and media became the enemy.
Like the print media, credibility is important to the entertainment media.  No news outlet wants their interviews critiqued by another news outlet.
His interview with Fox News "Chris Wallace" was news worthy for Fox News as they fact checked the President and he failed (or lied)
The legality of his use of Military force on protesters in Portland and other cities without provocation or charge could damage the image of the Military.
Last Month, Former defense secretary, General Mattis Criticized The President for using the Military against protesters in Washington.
"We are witnessing the consequences of three years of this deliberate effort. We are witnessing the consequences of three years without mature leadership," he continued. "We can unite without him, drawing on the strengths inherent in our civil society. This will not be easy, as the past few days have shown, but we owe it to our fellow citizens; to past generations that bled to defend our promise; and to our children."
Mary Trump, the president's only niece, describes an abusive and neglectful upbringing suffered by her father and uncles at the hand of Fred Trump, and said she will be supporting her uncle's rival, Joe Biden, in the 2020 election.
Mary Trump, Donald Trump niece is A trained psychologist living in New York, she was promoting her highly anticipated new book, Too Much and Never Enough: How My Family Created the World's Most Dangerous Man
In the book, Mary Trump describes how her grandfather's relentless business ambition was passed down to Donald Trump.
"Honest work was never demanded of him, and no matter how badly he failed, he was rewarded in ways that are almost unfathomable. He continues to be protected from his own disasters in the White House,"
It's kind of ironic in the sense that the traits my grandfather came to value in Donald were the traits that were a result of my grandfather's maltreatment of Donald," she said. "The bullying, the tendency not to care about other people's feelings, the willingness to cheat, lie to get what he wanted. And eventually … my grandfather started to see a kindred spirit. Somebody who could advance his agenda."
"But now the stakes are far higher than they've ever been before; they are literally life and death. Unlike any previous time in his life, Donald's failings cannot be hidden or ignored because they threaten us all."
CityFella