What was a small buzz in the automotive world, has become noiser in recent months. Another upstart electric automaker has entering the market place.
Rivian's buzz grew louder when, Amazon not only invested with the company, but ordered 100.000 electric delivery vans from Rivian. A part of Amazon's plan to convert all of its delivery fleet to 100% renewable energy by 2030. The company plans to have 10,000 vans on the road in 2021.
This is a tall order by an industry which has been slow to bring electric vehicles to market.
Its first vehicle, a pickup truck the RT1 was scheduled to be release this fall. The Debut has been pushed back to summer of 2021.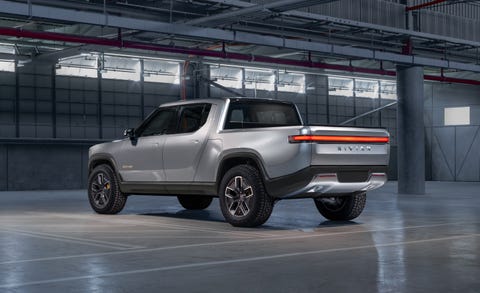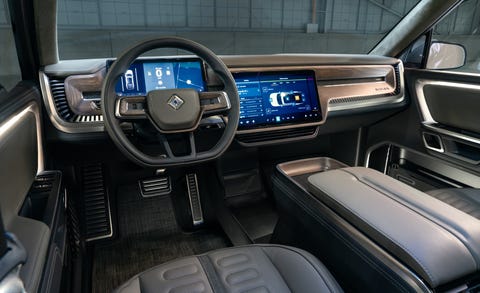 Rivian Automotive L L C, was founded in Michigan in 2009 by Robert RJ" Scaringe, a 36 year old graduate from Massachusetts Institute of Technology (MIT) with a PhD in Mechanical Engineering.
Could Rivian be the next Tesla?
The 11 year old company seems to have taken a few pages from Tesla's playbook. Like Tesla, Rivian bought and existing manufacturing plant. A Mitsubishi plant in Normal, Illinois is the companies primary manufacturing facilities in North America. Like Tesla, Rivian has received millions in tax credits by the state. Tesla believes Rivian has done more than copy them………
Tesla Vs Rivian
The two companies are in phase one of a court battle. Tesla has accused Rivian of poaching employees and accusing some of the employees of stealing trade secrets.
Tesla says, Rivian instructed one recently departing Tesla employee about the types of Tesla confidential information that Rivian needs. Both Rivian and the employee knew full well that taking such information would violate the employee's non-disclosure obligation to Tesla. Nonetheless, the employee expropriated for Rivian the exact information Rivian sought — highly sensitive, trade secret information that would give Rivian a huge competitive advantage," the complaint reads.
Tesla named four former employees in the lawsuit, but added its investigation continues. The company claims it has since identified two more former workers who have gone on to work at Rivian and alleges they "likely misappropriated Tesla trade secret, confidential or proprietary information."
The trade secrets identified in the complaint include recruiting practices and other documents related to finding and hiring talent such as salary rates and candidate lists. Other allegedly stolen documents related to manufacturing project management information.
Tesla claims that Rivian has hired 178 former employees. About 70 of those employees joined the startup directly from Tesla.
Could Rivian become the next Tesla?
Elon Musk and Tesla has changed the automotive world. A small seventeen year old start up's market valuation is larger than Toyota, Volkswagen and Mercedes Benz. In fact it is larger than General Motors, Ford and FCA combined.
On August 17th 2020, Elon Musk became the fourth riches person on the planet. During this pandemic Tesla's stock increased by 11% "8 billion dollars" of which Musk owns 34%
This is from a company that just made its first profit in 2019.
In less than fifteen years many automakers will not exist. Over 20 countries have planned to ban petrol and diesel cars. Some US automakers have made small commitments into building electric vehicles. Volkswagen is he first automaker that is fully committed to becoming all electric. It plans to have seven new electric vehicles this fall mostly in the European market.
The Electric Challenge
Most new companies often struggle with getting their products to market on time and delivering a product as promised . Tesla's very successful Model 3, was more than a year late. Shortly after the Model 3 was released,the basic $35,000 model became the first Tesla's vehicle not available online. Buyers would have to buy the car directly from Tesla's small network of dealerships.
Unlike Tesla, this new automaker has an existing order for 100,000 vehicles, 10,000 in their first 2021 model year. Like Tesla, most Rivians will be sold online.
Rivian, hasn't gone public,and is likely to need cash to build a dealership network.
What it has in its favor, the will be the first electric pickup to market (Tesla's CyberTruck is two years from market) and the first a conventionally styled 3 row SUV. Both vehicles can be equipped with four engines, one for each wheel and up 750 horsepower and a range of 400 miles. If they are able to deliver these vehicles next year, they are likely to become a major player, See the you tube video below and tell us what you think.
CityFella