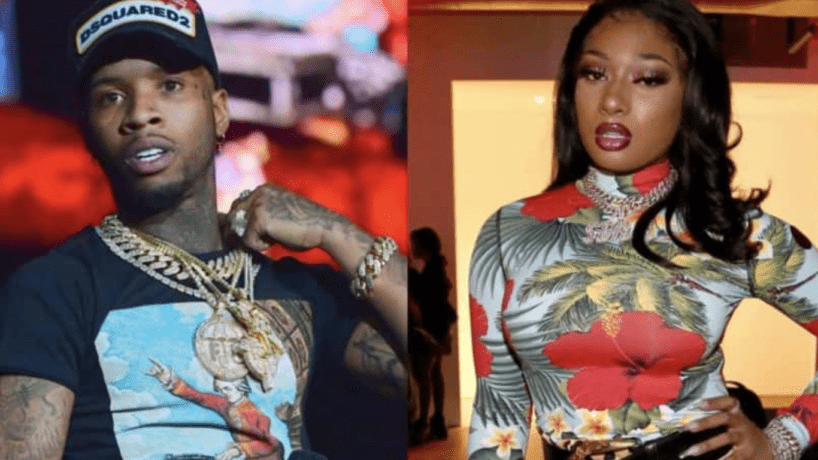 Megan initially said she didn't name Lanez because she was afraid. A month later she named him on Instagram Live video saying he was making false claims about her.
"Yes!!! Tory shot me. You shot me and you got your publicist and your people going to these blogs lying," the rapper said the Instagram video. "Stop lying. Why lie? I don't understand."
Lanez was initially charged with carrying a concealed firearm in his SUV on the day it took place. He was released after posting bail. No charges were filed against him at that time. Megan initially reported to have had a foot wound caused by glass.
Rumors, Confusion and downright head scratchin
Initially, the greatest controversy of the night before Megan Thee Stallion's alleged shooting had to do with the fact that she and Jenner were even together, as PageSix reported. Megan Thee Stallion is known to hang around with Jordyn Woods, the shunned former best-friend of Jenner. Woods was kicked out of her friend's life after rumors surfaced Khloé Kardashian's ex Tristan Thompson cheated on her with Woods while Kardashian was pregnant with his child. 
Megan Thee Stallion and Jenner posted a poolside Instagram Live video on the night of the shooting, which caused a stir among fans who followed the saga. However, in the hours following the shooting, something tragic happened that put any past drama between Jenner and her old friend Woods on the backburner. 
Following Megan's Instagram post, her friend Kelsey Nicole, who was the other woman found in the car, came forward on her own social media to also set the record straight. "I want to clear up the the rumors that I shot Megan. I WASN'T the one with the gun and would never do something like that . However I was present," she wrote in a since-deleted Instagram post.
July 27th Megan went on her Instagram Live about her surgery addressing the gunshot wounds in her feet.  "I was shot in both of my feet, and I had to get surgery to get the shit taken out, get the bullets taken out, and it was super scary," she said while wiping away tears. Fortunately, she reported the bullets in both feet didn't hit her bones nor break any tendons
Was Megan trying to protect Kylie Jenner, Jordyn Woods or someone else. Lanez said he didn't do it. Chapter one of this saga begins October 13, 2020 in Los Angeles where Lanez will be arraigned
Social Media is filled with accounts of Lanez, beating up former girlfriends, but this is Social Media where everything can be true.
If Tory is charged, he faces a possible maximum sentence of 22 years and eight months in prison.
CityFella