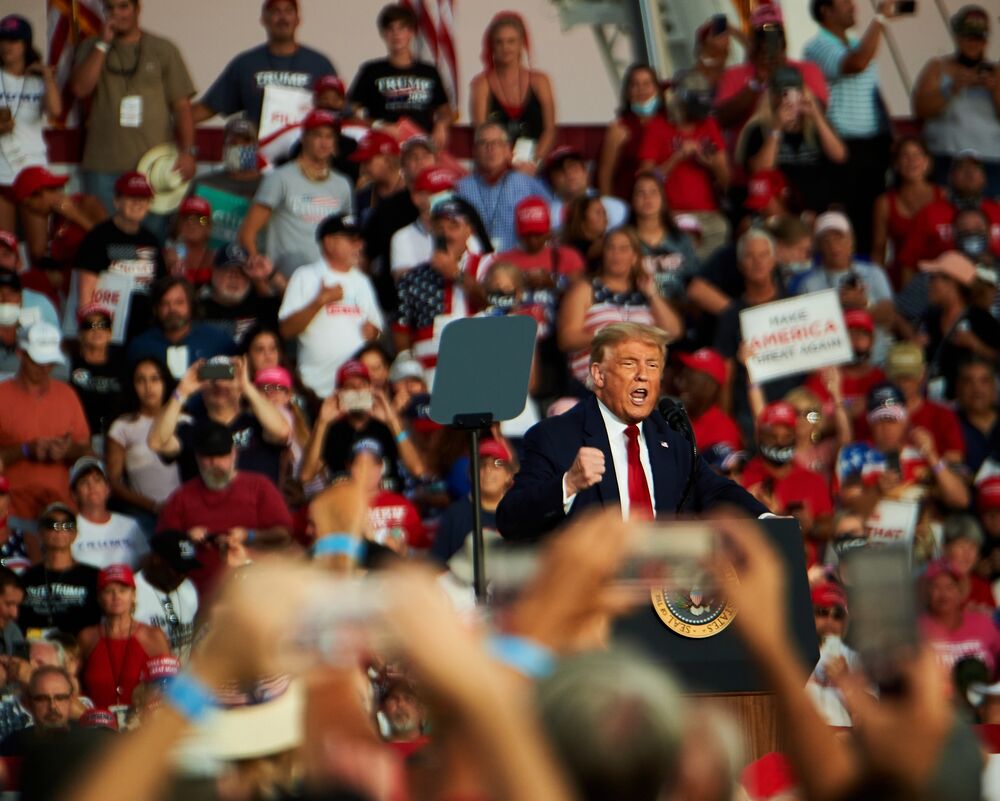 Coming to a battleground state near you.  A President without a mask.  An event filled with hundreds possibly thousands of supporters standing shoulder to shoulder without masks in support of the President in what could be considered a Superspreader event.
Superspreader Event in Iowa
NEW ROCHELLE – Iona College was locked down Monday. Its classes switched online for at least two weeks — after a single superspreader event among student athletes led to at least 65 positive COVID-19 tests late last week.In a news release from spokeswoman Diana Costello, the college said: "Late last week, Iona's surveillance testing identified an uptick in positive COVID-19 cases among certain athletic teams. Iona immediately accelerated aggressive, widespread testing of all teammates and potential contacts. More than 800 tests were quickly performed. A total of 58 cases have been identified at this point."
"I feel so powerful,"
The President said at rally at the Orlando Sanford International Airport yesterday
"I'll walk into that audience. I'll walk in there, I'll kiss everyone in that audience. I'll kiss the guys and the beautiful women … everybody. I'll just give ya a big fat kiss."
Outrage!
The press has been very critical of the Presidents maskless events. Expect masks on his supporters directly behind him. Everyone else, party down!
As the world has broken a three-day record for new virus cases. President Trump"s Doctor says he's is no longer contagious.
The response from the Medical Community
CityFella